Trending anime 'Redo of a healer' and its reasons
What's the reason behind's its controversy??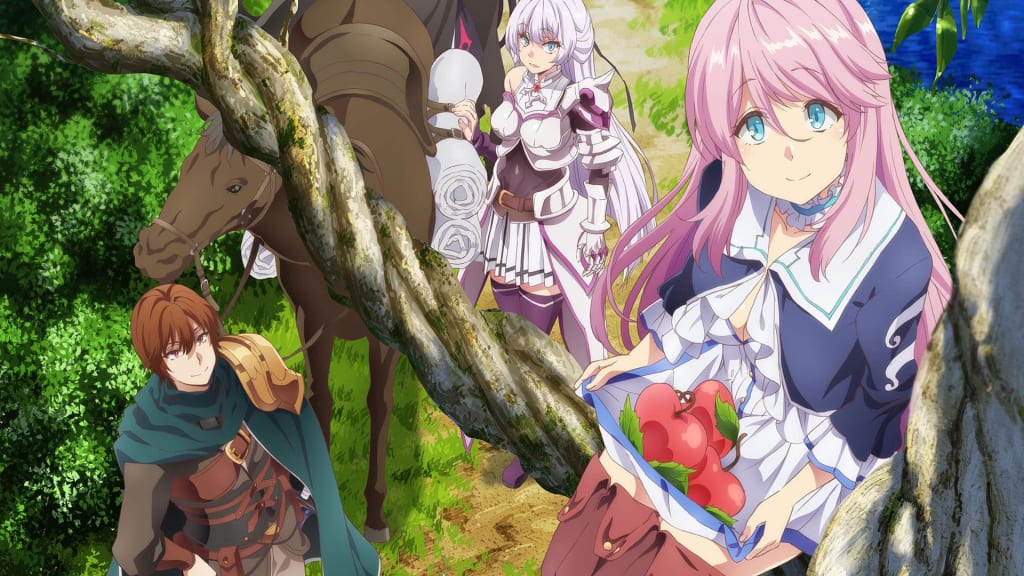 Hey there people, if you watch anime and you're a weeb, you already have heard the name 'Redo of Healer' which is also known as Kaifuku Jutsushi no Yarinaoshi in Japan. Recently the anime became trending anime in Japan. But why did it become the trending anime. Let's find out.
Anime Back story
The anime is originated from a fantasy light novel written by Rui Tsukiyo and illustrated by Shiokonbu. Kadokawa Shoten has been publishing this light novel in 9 volumes since July 1,2017 to present. This light novel shockingly performed well in the market. Later Kadokawa Shoten published it's manga series on 24th October, 2017.After analysing popularity of the manga and light novel TNK studios decided to convert the manga story into the anime world. This is very studio who produced the famous High School DxD anime season. This studio is popular for producing adult uncensored anime. Redo of Healer is also an uncensored anime. Although it has it's censored version as well.
Anime story
The story consists Keyaru who is a healer and magician. He is being exploited and raped by others in king's palace. Soon he strives to take revenge on them. He convinced himself that his healing magic is the strongest thing in entire world. By the time he was being bullied. He gets a strong desire to strive revenge on all of them who are mainly responsible for his current situation. Thus he uses his healing magic on the world to go back four years back. He decides to Redo everything what he has been through in his life and get revenge.
That's what the synopsis is. Of course it doesn't tell you the full story. If I discuss little further. I may end up giving you spoilers. It has only 6 episodes till now. The more story is going forward the more brutal things are coming up in the story.
Spoiler Alert : if you read further this article, it may contain some spoilers. If I need to discuss about the controversy and craze, I may have to include some of the story elements. So read it on your owners risk.
Further story
First episode starts with a princess named Flare The princess of the Jioral Kingdom who brought out main character Keyaru in their castle. Firstly he is being used as a healer to heal the wounded soldiers of Jioral Kingdom. Later at night he used to have sex with three maids everyday on a round basis. Later princess Flare imprisons him.
There he's being sexually harassed every day and night. One day he breaks free their prison and takes the princess off guard. As Keyaru has gone through harrasments, he decides to make her pay back. He harrases her in both mentally and physically. Later he erases her memory and takes her with him to get revenge upon the kingdom. Flare becomes his slave.
Later Keyaru also gets an warrior slave girl. Her name is Setsuna but it's not her real name. She's an ice wolf. So if any human knows her real name, she has to do what the human owner says. She is obsessed with getting more powers so Keyaru takes the chance of her weak point and makes her his loyal slave. This how the story goes.
Reason behind the craze
Surely being an adult anime grabs lots of attention, that's what the anime has done. Due to it's adult scenes, the anime becomes one of the trending anime in Japan. Of course that's not only reason the anime becomes so much popular. There are many controversial tweets and statements out there. This statements comes from the managing director and the CEO of ANN.
ANN CEO said, "This series is certain to cause a lot of controversy, and Anime News Network welcomes and encouraged discussion of this anime and even the social issues that it touches upon. However, rape is never an acceptable punishment and we will not tolerate any posts that even remotely suggest that it is. Furthermore, we will not tolerate posts that take glee in the controversy that this show is likely to cause, nor will we tolerate any posts that appear to be trollish or baiting in nature."
Obviously, ANN isn't a small piece in media streaming. So it sparked the controversy and it goes on. There are rumours that because of this controversy, TNK made a censored version of this anime. There are several tweets on this topic also.
Due to it's controversies, the recent 6th episode gets delayed. This is what we have till now. I hope you will like.