Top Metaverse Platforms That May Replace Social Channels
Will the Metaverse Replace Social Media Platforms?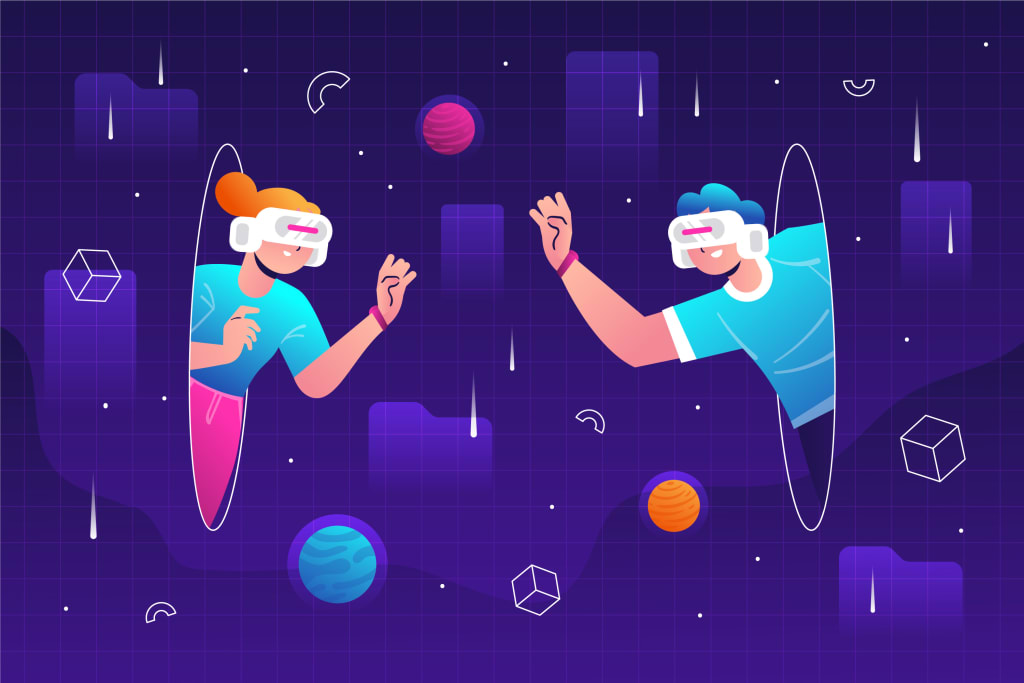 Social media is constantly evolving. With new networks and platforms popping up daily, it's hard to keep up with everything in the virtual world. But does the future belong to Facebook, Twitter, Instagram, Snapchat, and LinkedIn? Here is the list of the best metaverse platforms that may replace social channels in the future.
Decentraland
Decentraland is a virtual reality program that allows users to construct and manage their own worlds. The Decentraland app provides users complete control over their land, allowing them to build and sell whatever they choose. In the Decentraland environment, users may buy and sell individual pieces of land to construct their own virtual reality universe. The ERC-721 token standard is used for land ownership in Decentraland, which is developed on top of the Ethereum network. The Decentraland ecosystem enables a decentralized and trustless way of managing land ownership and transactions. A built-in marketplace in the Decentraland app allows users to buy and sell virtual products and services.
Both the desktop and mobile versions of the Decentraland app are available. The app's mobile version may be downloaded from the App Store and Google Play, while the desktop version can be downloaded through the Decentraland website. It costs nothing to download and use the Decentraland app. However, to buy or sell land in the Decentraland system, users will need to buy Decentraland MANA tokens. On several platforms, such as Binance, Coinbase, and Kraken, MANA tokens may be bought.
Sandbox
A Sandbox is a tool used by the professional social media community to exchange information and ideas to enable professionals to use YouTube, Facebook, Twitter, and other social networking sites to their fullest ability. Access to content that will help them build their brands and make themselves more appealing to potential employers is something that professionals from various backgrounds may get from this app.
Users of the app can use a variety of tools through the app to enhance their social media presence. These tools guide how to produce engaging content, interact with followers and clients, and use social media to efficiently connect with consumers. The software also gives users access to a network of like-minded professionals who may offer guidance and assistance.
Anyone wishing to enhance their social media presence and develop their brand must access the SandBox app. It's the ideal forum to exchange ideas and information amongst professionals of all skill levels, thanks to its number of resources and supportive community. The SandBox is the app for you if you wish to advance your social media abilities.
Roblox
Roblox is a well-known platform for multiplayer gaming that enables users to make, share, and play games in various genres. It is free to download and play on your computer or mobile device. You may play many user-made games on the Roblox app with your friends or people from around the world. The Roblox app provides all your gaming needs, whether you want to play first-person shooters or design your own original world.
Windows, Mac, iOS, and Android mobile devices are just a few platforms on which Roblox is accessible. The Roblox app may be downloaded and used for free, making it cost-free to get started. After creating an account and logging in, you may explore all the different options. Numerous of these games additionally have enjoyable social elements, including chat options and the capacity to join groups with friends.
This software has plenty to offer everyone, whether you've been playing Roblox for a while or are just getting started. The Roblox app has thousands of different games, ranging from simple games to more difficult and exciting ones. Why not try now, then? You may download the Roblox app without charge on your computer or mobile device. Create a Roblox account to start exploring all the available games and virtual worlds.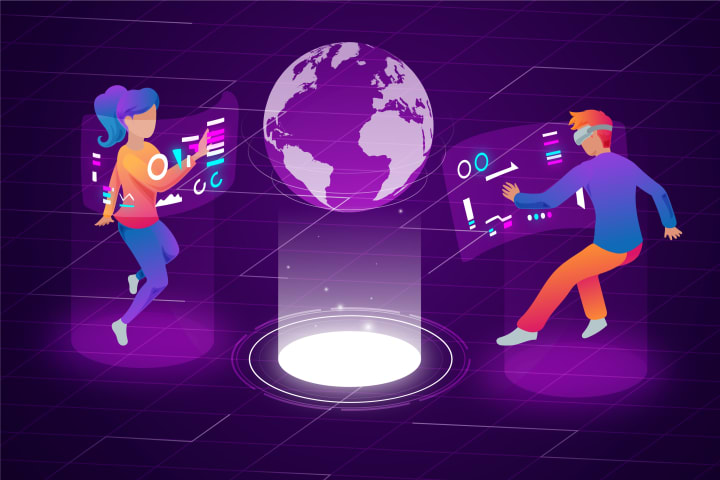 Epic Games
You may play and communicate with gamers from all around the world on the well-known gaming platform known as the Epic Games app. The software is accessible on various platforms, including consoles, computers, and mobile devices.
The Epic Games app's support for cross-platform gaming is one of its finest features. This implies that gamers can engage in competition regardless of the platform they use. For instance, a player on their phone can challenge another player on their computer.
A variety of tools are included in the program for social network integration. For instance, you may connect your Facebook account to the app to meet friends who also enjoy Epic games. It's worth looking at the Epic Games app if you're a serious gamer. You may play with people from all around the world on this engaging and interesting platform, and you can post about your gaming experiences on social media.
The Epic Games app appears to be one of the top gaming platforms available based on what we've seen so far.
Somnium Space
Somnium Space is one of the newest metaverses, but it's also one of the most popular. It was founded by Artur Sychov and created by a Czech team in 2017. The Ethereum blockchain is the basis of it.
It can be accessed via a PC, a smartphone, or a virtual reality (VR) headset for an immersive experience.
Somnium Space, which is most known for its musical events, has formed various partnerships, including those with the cryptocurrency exchange platforms Gemini and FTX, as well as the NFT sales site Nifty Gateways.
The Somnium Cube, a cryptocurrency only used by the Somnium Space metaverse, is used (SOM).
The size of Somnium Space is ideal for use in virtual reality. A more mature audience may find "photorealistic" graphics more attractive. For a realistic portrayal of avatars, the platform allows the usage of holograms. A variety of virtual reality (VR) headsets are also being developed by it. Finally, it provides a very comprehensive user guide, and a veritable event log called the Somnium Times.
Star Atlas
You can experience an experience beyond the planet in the Star Atlas metaverse. The stars will be your only limitations here, and there are infinite options for you to explore.
You may customize your starship to go further into a special crypto Metaverse.
You can create your own world, join an existing faction, or both as a hobby.
The token powering the platform, Atlas, runs on the Solana blockchain, which is safe, fast, and secure, just like Ethereum. The Solana blockchain, however, is more affordable than Ethereum.
As a result, you will be able to provide inexpensive access to a universe full of opportunities and fascinating viewpoints. Additionally, Solana is more scalable than Ethereum.
All necessary digital assets may be bought using ATLAS metaverse tokens, allowing access to the interesting ATLAS universe. These include, among other things, ships, equipment, and even crew members.
Additionally, you may use the ATLAS cryptocurrency to buy POLIS, a Star Atlas game currency required to control specific aspects of your gaming experience.
Alien Worlds
Decentralized finance is the name of this Crypto Alien Worlds Metaverse, sometimes referred to as Monde Extraterrestre in English.
To apply the decentralized blockchain concept to the world of finance, decentralized finance is founded on it.
Within a community, people compete in this game to control and obtain rare resources.
Players have the chance to learn new things by speculating on Trillium, which features a lot of decentralized components in the game (TLM). Players can also get the opportunity to vote.
Conclusion
Metaverse, like the name suggests, is a world with virtual items. Though the world is quite futuristic, you wouldn't feel that you are living in a virtual world because of its 'real' nature. It definitely will be able to replace social media platforms. Metaverse, the virtual world, has great potential, and we hope its development will flourish.
social media
About the author
Kohar is a content writer at DGF - Digital Growth Formula who loves writing more than her cats. She writes almost anything and plans to write a book. In a spare time, she likes guest posting and loves painting.
Reader insights
Be the first to share your insights about this piece.
Add your insights