Top 7 Anime That You Should Watch Before 'Star Wars: Visions'
Here Are Some Recs!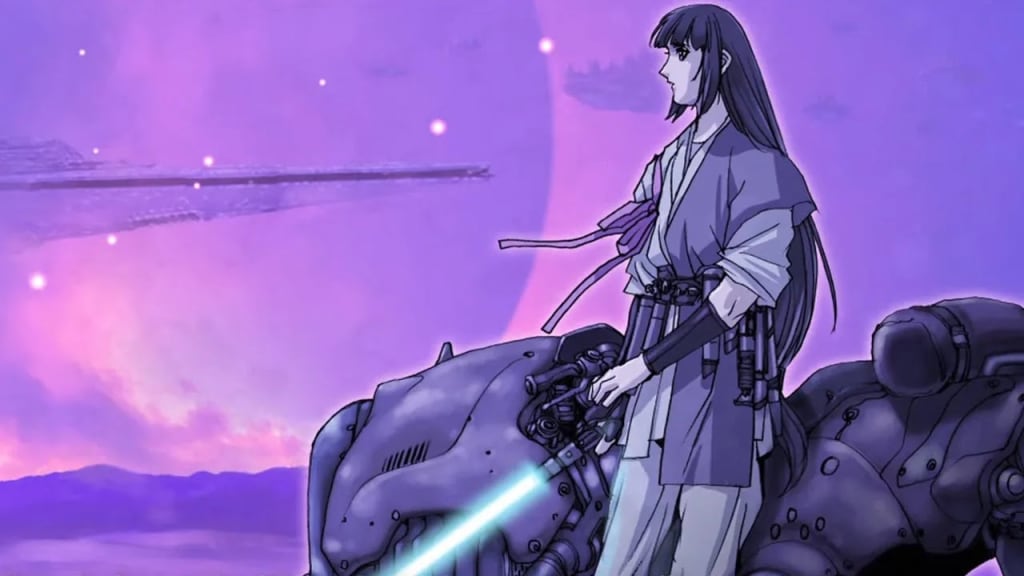 Star Wars has taken its fair share of inspiration from Japanese films and culture over the years. Several people who have worked on various Star Wars projects have talked about the Japanese influences on their work on the series. Even George Lucas stated that Star Wars was heavily influenced by Akira Kurosawa's The Hidden Fortress. Now it appears Star Wars is leaning heavily into those influences and giving Japanese creators a chance to contribute directly to the Star Wars universe. Star Wars: Visions will be an anime anthology series with each episode being crafted by a different animation studio. It is an all-star cast of studios with a big pedigree of previous works. To help get ready for this new journey into an anime Star Wars universe, I have compiled a list of anime that you should check out to get ready for the upcoming Visions series for you to dip your toes in the anime pool, if you are unfamiliar, or just scratch that anime itch.
7. Space Dandy
Science SARU is the animation studio that is responsible for Space Dandy, and they will also be working on two episodes of Star Wars: Visions: "Akakiri" and "T0-B1". Space Dandy would be an excellent place to start if you want to familiarize yourself with the studio's work. It is a relatively low-stakes series about a lighthearted romp through space. It follows Dandy, a bounty hunter, and his crew in a search for new and rare aliens throughout the galaxy. It definitely shares some similarities to Star Wars in that regard, but it does not take itself too seriously. There are more jokes and funny situations in one episode of Dandy than in the entire Star Wars series. The series truly has an all-star team behind it as well. Most notably of which is its director Shinichiro Watanabe of Cowboy Bebop fame. The show can be a little risqué at times, but the art style, humor, and talent behind it make it a must-watch. The studio is also behind Devilman Crybaby if you are looking for something a little more mature.
RELATED: How 'Star Wars: Visions' Fits Into Canon
6. Burn The Witch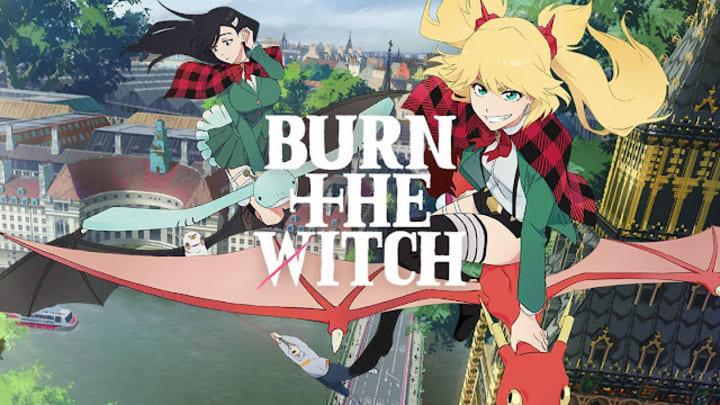 Burn the Witch is the first anime adaption of the manga by the same name. It comes from Studio Colorido who will be working on episode three of Star Wars: Visions titled "Tatooine Rhapsody." Burn the Witch's manga was created and written by Tite Kubo, who is also responsible for Bleach. The series follows two witches, Noel Niihashi and Ninny Spangcole, who work in a place called Reverse London. Their mission is to take care of any dragon-related threats. Studio Colorido has captured the manga's amazing art style perfectly. The first season is out now with more planned for the future. The series also takes place in the same universe as Bleach, so if you are a Bleach fan, this might scratch that itch while you wait for the next arc to be animated.
5. Golden Kamuy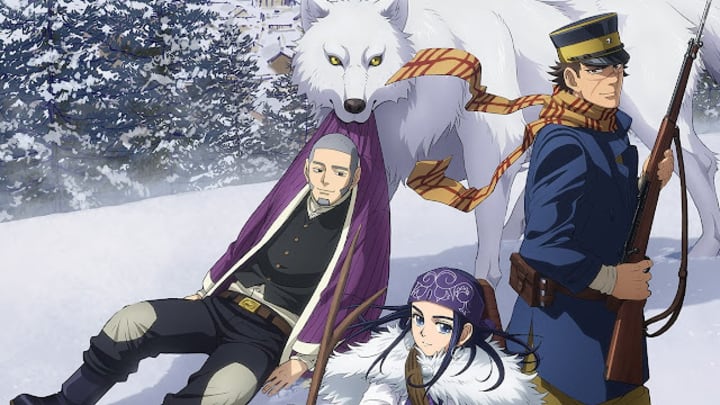 Geno Studio is conquering episode two of Visions, which is called "Lap and Ocho." They are also possibly the youngest studio on this list. However, their age is not a disadvantage at all as they already have some great shows under their belt. Chiefly among them is Golden Kamuy. Admittedly, this anime is the one series on the list that I am least familiar with, but from what I have seen, it is amazing. It also has a fairly large fan base. Golden Kamuy takes place in the early twentieth century, and revolves around a veteran of the Russo-Japanese War searching for a long-lost treasure of the Ainu people. The show has similarities with the treasure hunting serials that Star Wars was based on, but it goes into more depth and has a truly great story.
4. The Rising Of The Shield Hero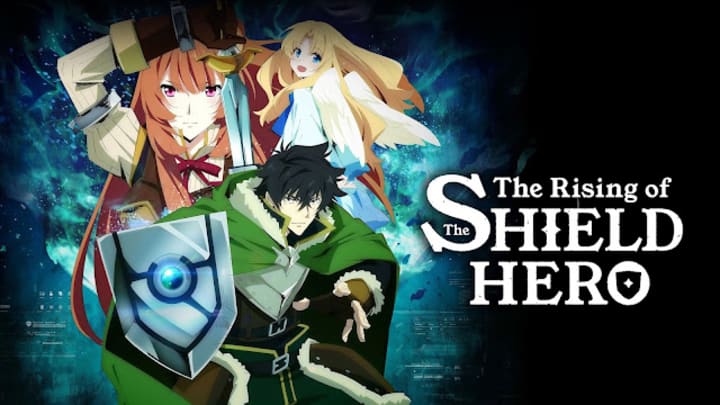 This may be an unpopular opinion, but I am not a fan of the isekai genre of anime and manga, which concerns a person who is transported to and has to survive in an unfamiliar world like a fantasy world, virtual world, or parallel universe. I feel like the particular genre is a bit over-saturated, and sometimes the stories feel underdeveloped. The Rising of the Shield Hero is an exception. The anime is done by Kinema Citrus, who will be handling episode six "The Village Bride." The Rising of the Shield Hero follows Naufumi Iwatani who is transported to a fantasy world after reading a book about four heroes who each wield a specific weapon. These heroes are tasked with saving the people of that world from demon invasions. Naufumi's weapon is the shield, and he is instantly alienated by the others who think he has the weakest weapon. It is a truly great story that almost falls into the "rags to riches" style, but it has enough twists, turns, and action to keep things interesting and unique. It also provides really cool magical powers that are visually gorgeous.
3. JoJo's Bizarre Adventure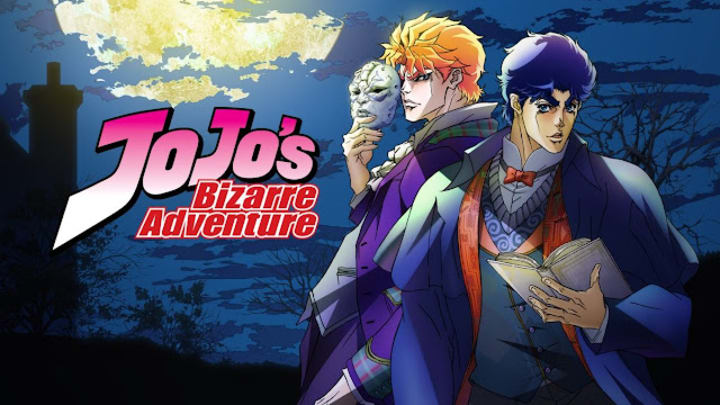 I need to get this out of the way upfront. JoJo's Bizarre Adventure is weird. I do not usually even recommend it to my friends who are looking for new anime because it is such an acquired taste. However, it features one of the coolest art styles I have ever seen in any anime. The use of color is beautifully crazy, and the character designs would rival Greek sculptures. This is all thanks, in part, to Kamikaze Douga, the studio behind the anime adaptation of the series. They will also be helming Visions' premiere episode "The Duel." JoJo's Bizarre Adventure will fill you with ideas and possibilities of what Star Wars could look like in this style, and honestly, that makes me super excited. If for no other reason, check out this series for the pure spectacle of the animation style. The show itself is really good if you can get past the slight weirdness.
2. Kill La Kill/Promare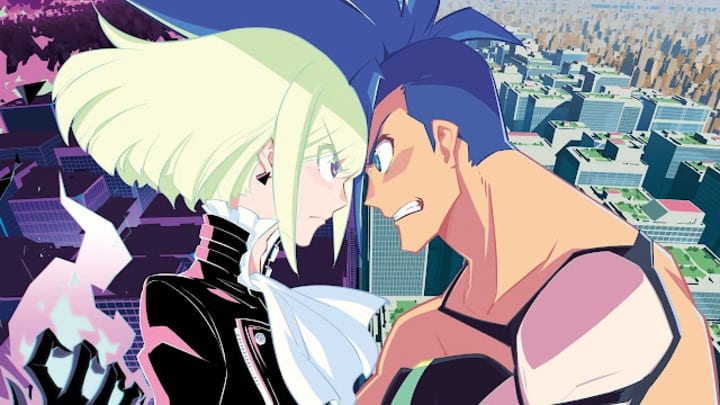 This is a bit of a cheat because this is technically a show and a movie, but Kill La Kill can be a little risqué a lot of the time. Actually, it may just be risqué all the time. That is why I did not feel comfortable recommending it to everyone this high on the list. If you are looking for something a little more family-friendly, Promare is a fantastic film. They both have one thing in common though. Like most entries on this list, they have an amazingly gorgeous art style. These two stand apart with their bright colors, super smooth lines, and incredibly unique artwork. Studio Trigger prides itself on the beautiful animation for a good reason. Both Kill La Kill and Promare are visually pleasing. They also have incredibly amazing fight scenes that combine stunning visuals with over-the-top action you can scarcely get anywhere outside of a Trigger project. Despite my initial hesitation, that is why both of these projects need to be on the list. Kill La Kill follows a young girl entering a new school that she thinks might hold the answers to her father's death. However, that does not even scratch the surface of the show itself. It is full of action, talking clothes, odd humor, and people fighting with scissors. Promare, on the other hand, is about a group of firefighters combating supposed terrorists who are starting fires, but with a mystical twist to it. Either one is worth watching for the sheer beauty of the animation. Trigger will be doing both "The Elder" and "The Twins." Their unique style already promise that these two episode will be a visual spectacle. If you watch either of these projects, you will know what I mean. Just make sure your family is not around if you decide to watch Kill La Kill.
1. Ghost In The Shell: Stand Alone Complex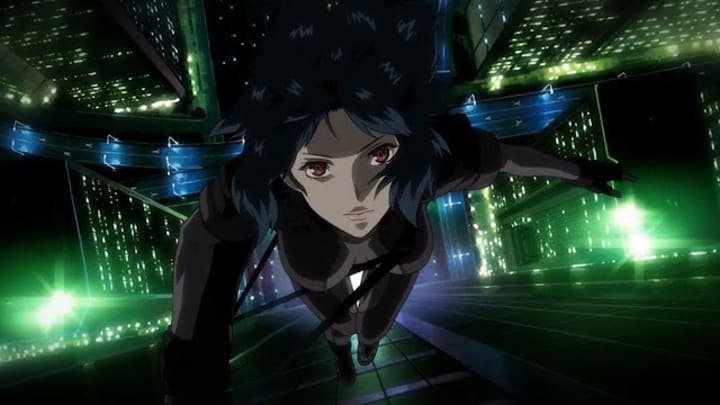 Production I.G. may be the most storied studio on this list. From shows like Blood+ and Moribito: Guardian of the Spirit to films such as Neon Genesis Evangelion to, well, the original Ghost in the Shell movie, they have a library of amazing works. However, I am going to put Ghost in the Shell: Stand Alone Complex at the top because this is a series and film that completely changed both anime and the sci-fi genre. It is a series I would recommend to anyone regardless if they are an anime fan or not. While the main premise follows a group of cyborgs who work to take down terrorists and criminals, the show is so much more than that. It tackles deep topics, and revolutionizes the way people perceived robots, the future, cyborgs, and sci-fi in general. It has gorgeous animation, incredible combat scenes, and will make you rethink what it means to be human. Production I.G. is closing out Visions with "The Ninth Jedi." If it is even a fourth of the quality of Ghost in the Shell, we are in for an exceptional experience that has not been seen in Star Wars. If for some reason you have never seen the show or the original film, you should go watch it immediately. Just stay away from the live-action film with Scarlett Johansson.
READ NEXT: The Ways That 'Star Wars' Fans Would Help Fix The Franchise
Written By Alex Lenzini
Syndicated From Culture Slate