There Is A Rumour That Shia LaBeouf Could Be In 'Star Wars' Soon
Would This Be A Good Idea?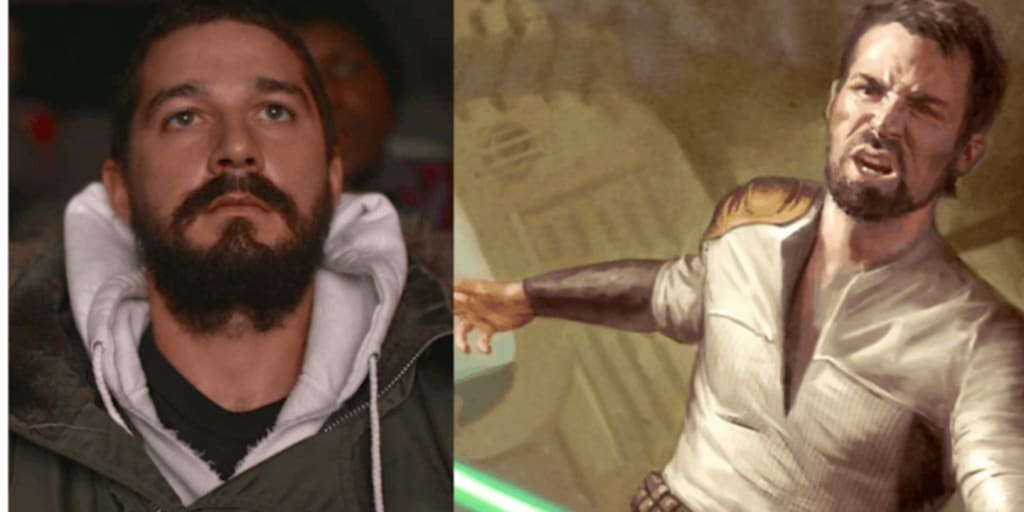 Star Wars casting rumors are on the rage. Some seem likely, some seem somewhat plausible, and some seem just way too out there. The fact of the matter is that we may not know for sure the legitimacy of rumors until something like an official confirmation from Lucasfilm comes out. However, some are interesting to think about.
Inside The Magic has reported on a rumor that Shia LaBeouf could make an appearance in Star Wars sometime soon. Already, one might hear groans at such an idea. After all, the last (and only) Lucasfilm project in which Shia LaBeouf starred was Indiana Jones and the Kingdom of the Crystal Skull, which is generally regarded as the worst Indiana Jones film. (Personally, I thought it was better than Indiana Jones and the Temple of Doom, and I have heard others say the same thing.) Some latched on to Shia's role as Mutt Williams as one of the problems with that film, but I did not think that he did a bad job. Having seen Shia LaBeouf in other films, I do think that he is a capable actor.
So if he were to appear in Star Wars, whom could he portray? Well, according to the rumor, Shia LaBeouf would be playing Kyle Katarn. This character was first introduced in the 1995 video game Star Wars: Dark Forces as a mercenary hired by the Rebel Alliance for missions against the Empire. One of these missions involved him stealing the Death Star plans. The sequels expanded on the character, revealing that he used to serve in the Galactic Empire and defected after the Empire killed his father. A year after Return of the Jedi, Katarn learns of his Jedi heritage and eventually becomes a Jedi Knight, serving as a member of Luke Skywalker's New Jedi Order later on.
Of course, all of these materials are considered Legends. So if Katarn were brought into canon, how would he fit? Obviously, we have seen the canonical mission of the stealing of the Death Star plans in Rogue One: A Star Wars Story, so Katarn's mission as it played out in Legends would not really fit. However, I think that it would be interesting to see him as a mercenary hired by the Rebel Alliance in the upcoming Cassian Andor series, which takes place prior to Rogue One. One could even give a tip of the hat to Dark Forces by having the series finale show a different perspective of the Battle of Scarif, with Katarn playing some sort of role, and hopefully making it out alive. Whether he would still become a Jedi after the original trilogy is a bit too murky to consider given the fate of Luke's attempt at restoring the Jedi Order. Then again, Ahsoka Tano and Ezra Bridger are still out there somewhere after the original trilogy, so perhaps Katarn's absence could be explained somehow. The biggest success story in terms of bringing a Legends character into canon is the use of Grand Admiral Thrawn in Star Wars Rebels, proving that it is possible to bring in such a character and use them in a satisfying way that meshes well with the canon.
That brings us back to the question: Would Shia LaBeouf be a good fit for the character? I believe that with good writing and good direction, he could do it. That being said, I feel that this rumor is pretty unlikely. It is just a fun little thing to think about. It did not cross my mind before that Shia LaBeouf could be cast as Kyle Katarn, but I am not necessarily opposed to the idea.
Written By Steven Shinder
Syndicated From Culture Slate