Thelma & Louise (The Sequel)
If Drama could change to Sci-Fi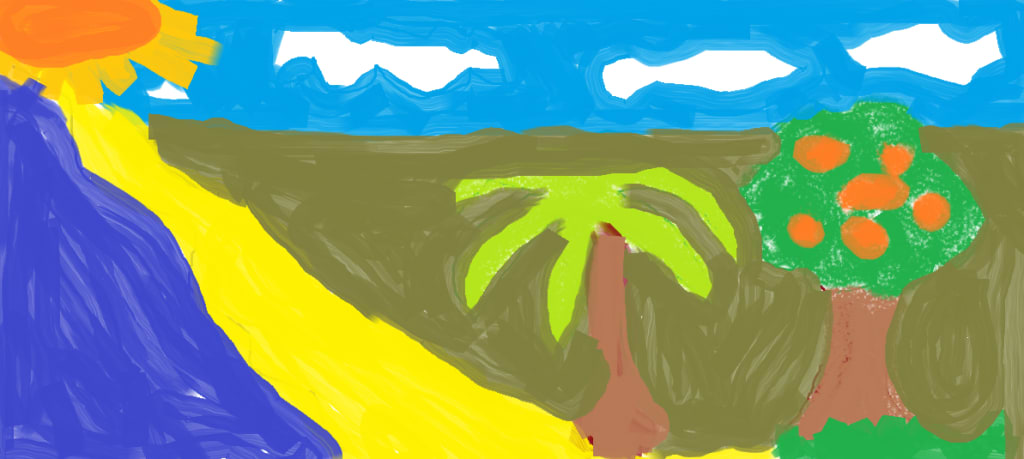 This is not a movie review of the film "Thelma and Louise". I know the film, and I'm hoping any readers of this piece of writing know the film also. If you have not seen the film I will give you a brief summary and explain why I think this film is important and useful.
The movie is about two women (obviously, Thelma and Louise) who are best friends. They don't say how long they've been best friends, but we assume it's been a long time. Thelma is a pretty middle aged woman married to a shmuck who treats her like crap. Louise is the wiser of the friends, also pretty and middle aged, but she looks worn out. She works hard as a waitress and even though there is a man who loves her (Jimmy) in her life, he's not around enough to help her or bring her enough joy. The women decide to take a vacation to get away from the pain of their pathetic lives for a little while. To see if they can relax and have some fun again. All hell breaks loose when rape and theft cause them serious trouble. Then they are running from the law trying to get to Mexico where they might have a chance at freedom and happiness again. They fail to get to Mexico and neither wanting to go to jail, they commit a double suicide by driving the car off the cliffs of the Grand Canyon. The cop sums up the suicide ending when he tells the robber, "They had a chance."
This movie is important and in my opinion is a very educational movie. Instead of raising your daughters with Disney movies where everyone looks like a hero or a villain, show the kids this film and let them think about where too much trust or too much crime leads.
If I was a Movie-Maker, I would make the sequel to the film "Thelma & Louise". I would title the sequel: "Thelma & Louise (They Live)". I am a writer, and I have it worked out in my mind. The sequel would not be a Comedy or Action or Tragedy. The sequel would fall under the Drama and Sci-Fi category. Since I do not have the means to produce, create, or direct an actual film sequel, here is the written version of it.
Ending scene would be the Beginning Scene: the car is going over the Grand Canyon. Aliens rescue the car with Thelma and Louise still alive. They are brought to a spaceship and have some memories removed. They are put back at a particular time in their lives.
Flashback. Thelma is being ignored, belittled, and treated like crap by her pathetic excuse of a husband. Louise is getting too old to waitress. Louise goes to Thelma's house holding a DVD in her hand.
"Louise, what the hell is that?" Thelma asks her best friend.
"I found it in my mailbox," Louise tells her. "With a note that told me I have to watch this with you."
"I don't have a computer," Thelma said looking at the DVD, "And that ain't no video cassette."
"I know," Louise said. "But I think we have to watch this before we go on our vacation. Henry has a brand new DVD player. I'll ask him if I can borrow it."
A few days later, Louise returns with the DVD and the DVD player. They watch the film "Thelma and Louise". They're shocked.
They sit together speechless for awhile.
"We can't stay here," Thelma says to Louise.
"Nope," Louise agrees, "And we don't have much money."
"I don't want to go to Mexico or Texas," Thelma says.
"Me either," Louise agrees.
"Where then?" Thelma asks uncertain.
"The mid-west or Florida," Louise says. "And now we know what to do."
She puts her hand out toward Thelma and looks her straight in the eyes, "We know right?"
"Yeah, we know," Thelma agrees and puts her hand in Louise's hand to seal the deal.
They pack. They get in Louise's car. They take turns driving and drive for as long as they can. They don't talk to anyone. They don't pick up strangers. They don't break any laws. They don't stop for drinks at the Roadhouse bar. They spend carefully. They talk or they listen to the radio.
Eventually, they arrive at their destination. They find somewhere to stay, the cheapest room they can share together. They find the easiest jobs they can still do at their age. They're not old enough for Senior Housing. They skimp and save and work hard and never doubt themselves. Eventually, they get their own place.
They hang the DVD on the wall in the living room, right above the television. They change the lyrics to American Woman to American Man.
The last scene shows the two women in their living room singing karaoke: American Man, stay away from me..... American Man, baby let me be....I gotta better place to be, I don't need your misery..... I got someone to grow old with...it ain't like I never gave a shit....now man..... let me be..... American Man..... baby I am free.....Bye Bye! Bye Bye........
movie review
I am a graduate of USF with a degree in English Education. I worked in the food industry, office, and as a teacher. I'm now disabled and on a fixed income.
https://allpoetry.com/Galadria
https://www.avon.com/myavon/snorman?rep=snorman
.