The West Baltimore abductions
Of 2024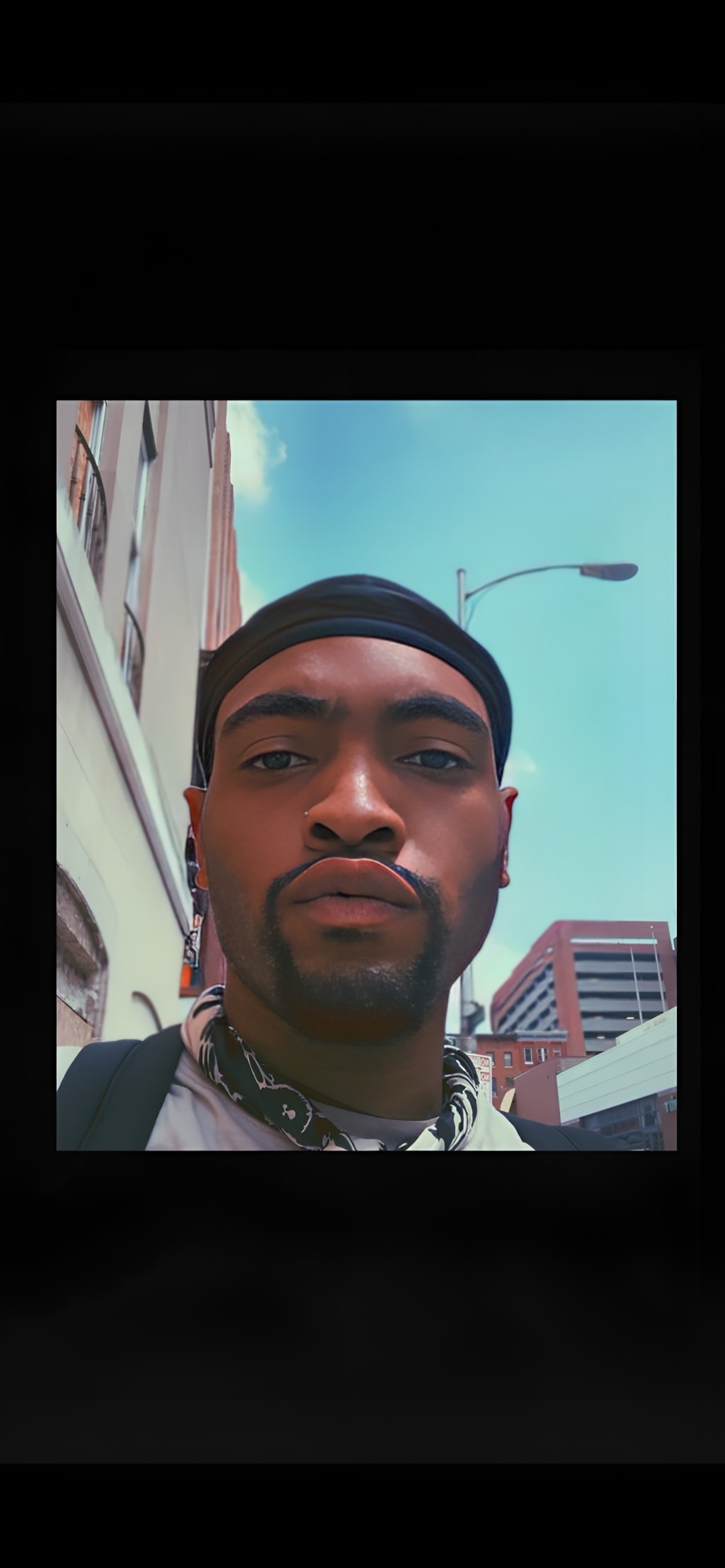 Nobody can hear a scream in the vacuum of space, or so they say. They say a lot that doesn't make sense to me. It's hard to follow the narrative when it's always been written against me. The homes of millions have been roofed by lies and built over bones of the unloved and captured.
As I look into the hues of the night I send SOS beams up to my ancestors. I attempt to make contact everyday. One of these days my prayers will be heard. I ask myself, "God is my light not bright enough to be seen?" Dimmed by the hope and need to be seen using all that I have. There has to be something bigger than me, bigger than them to bring balance to this all. They're here. I know it. Been here. Altering stories to fit their need to be in power. Relinquished from their planet centuries ago. We've been in a silent war for centuries. What was giving to us has been taken and life's been painted normal.
"Rhy! Orion!"
"-huh, oh hey"
"Helloooo, Ive been calling your name for about 10mins now, I thought you left!
Are you still upset with me? Listen, I told you that I was sorry. I didn't think you'd want it, it's been leftovers for about 2 days any longer it would've went bad…."
My partner, Mathew thinks I'm upset over food but really I'm just extremely numb. My silence comes from my desire to go beyond this earthly form. I love Mathew, I do. Sometimes I just wish that I didn't think so much and know what I know. Which is nothing. Sometimes our awakening works against us when those around you are still asleep. I'm always having to assure him. The whole "it's not you it's me" speech is becoming my predictable response. So much so that he finished my sentence.
"What's going on Rhy? Lately you've been extremely stand-offish. And we don't have to have sex everyday, but my goodness! I haven't been this undesirable, like ever. So it's throwing me off. If it's not me than what is the issue? Do we need to book some more therapy sessions? You know my Aunt Stacy adores you."
"No no, I'm fine. I jus- I…do you ever just want to leave?"
"Ummm actually, no. If I had second thoughts about this I wouldn't have married you. It would break my heart to know that you are losing the spark that you had for me. "
"-No no." I interject with irritation. Mathew is always making things about him. I wish he'd take on more of a self awareness approach. If he did he'd understand me better.
"Like leave this earth." Now he's staring with concern and judgment. "Not like suicide but like did you ever want more than what we are offered."
"I mean of course I do, but we have to appreciate what we have currently and work hard to receive better. "
The more I try to open up and have deeper than life conversation with him, he always responds in away that reminds me that he is still in slumber. You would think after 5 years he'd had enough rest to get back to his higher self. He also assumes I don't know better and that's usually our disconnect.
"Hard work shouldn't equal freedom. We are free beings and freedom shouldn't have to be earned when it's our birth right." My response seemed to annoy him, cutting his eyes and moving on to things that don't matter.
"Listen Rhy, we can talk about this more later but right now everyone's waiting for us. James and Thomas are already at the restaurant lets g-" Before Mathew could even continue his statement rushing me, a big boom followed by vibrations under our feet, as every light seen slowly flickered returning to its regular brightness.
"What the fuck was that!" Mathew says, eyes bulging out of his face.
"I have no idea but I know this can't be good. Let's go." Mathew in frantic, calls James as he and I return inside our townhome. I could hear his conversation in the background faintly as I check my phone. "James! Did you just feel that or am I tripping? Oh my goodness! What do you think that was…"
Everyone on my timeline felt the same thing. Leave it to the internet to make everything a joke. Literally, the hashtag #whenthefloorshook2024 has been circulating. One video with 500k views had someone on the toilet dressed as their version of "God," taking a shit as it cuts to a group of friends shaking to the floor. As I turn my phone off in disbelief, I could here Mathew screaming my name asking me if I'm ready.
"We have to go!"
I hate that he's so numb to trauma. He ignores anything that is not aligned with his superficial desires. I could feel that this was a moment in history that would change the trajectory of what was painted in their colors of normalcy. James didn't see it that way. For him he feels like what could be worst than a monkey pox breakout.
We proceed to the car and on to dinner. If you could imagine there was a lot of small talk. Weirdly enough pertaining to the trauma that everyone just experienced in unison. Everyone's laughter was muted by my thoughts. My ears ranged for the remainder of the night. Everything was in slow motion as if I took an e pill. The candle lit table filled with a spread of delicious surf&turf and cocktails didn't change the feeling that I just couldn't shake. No pun intended.
Mathew passed out immediately once we arrived home. He had one too many. We all deal with trama differently. The ringing continued until the vibrations from my sound bowls became stronger. I felt like my frequency was off. The only thing that would bring me to a higher mind at this point was a meditation session into a deep slumber.
I wake up to the sun brightly shinning giving the illusion of another normal day. I checked my phone immediately. Yesterday was not a dream. The headline on my phone reads: "Breaking news, it's been reported that 537 people have gone missing on the west side in Baltimore, Md ." I tapped the headline. "Families and friends have been calling in frantically with similar stories. One woman who lives in Florida says, "she FaceTimes her Aunt Pam every Monday morning before the day begins, but she didn't call her nor did she answer. She said she had her son who lives in the city to check on her. We speak to her son to get his story. "Aunt Pam don't go no where. Anything and everything she needs I get for her. I just want to know where she is. She left her Tv on with food on the stove from last night and there was water that flooded the floor from her sink running. Something just don't feel right. This is not like her to not be home on top of her leaving her kitchen like this. Something ain't adding up…
Police have been getting over 800 calls reporting very similar concerns. 537 people have been reported to have gone missing in west Baltimore