The Thousandth Happy Haunt
A quest to change a classic ride's narration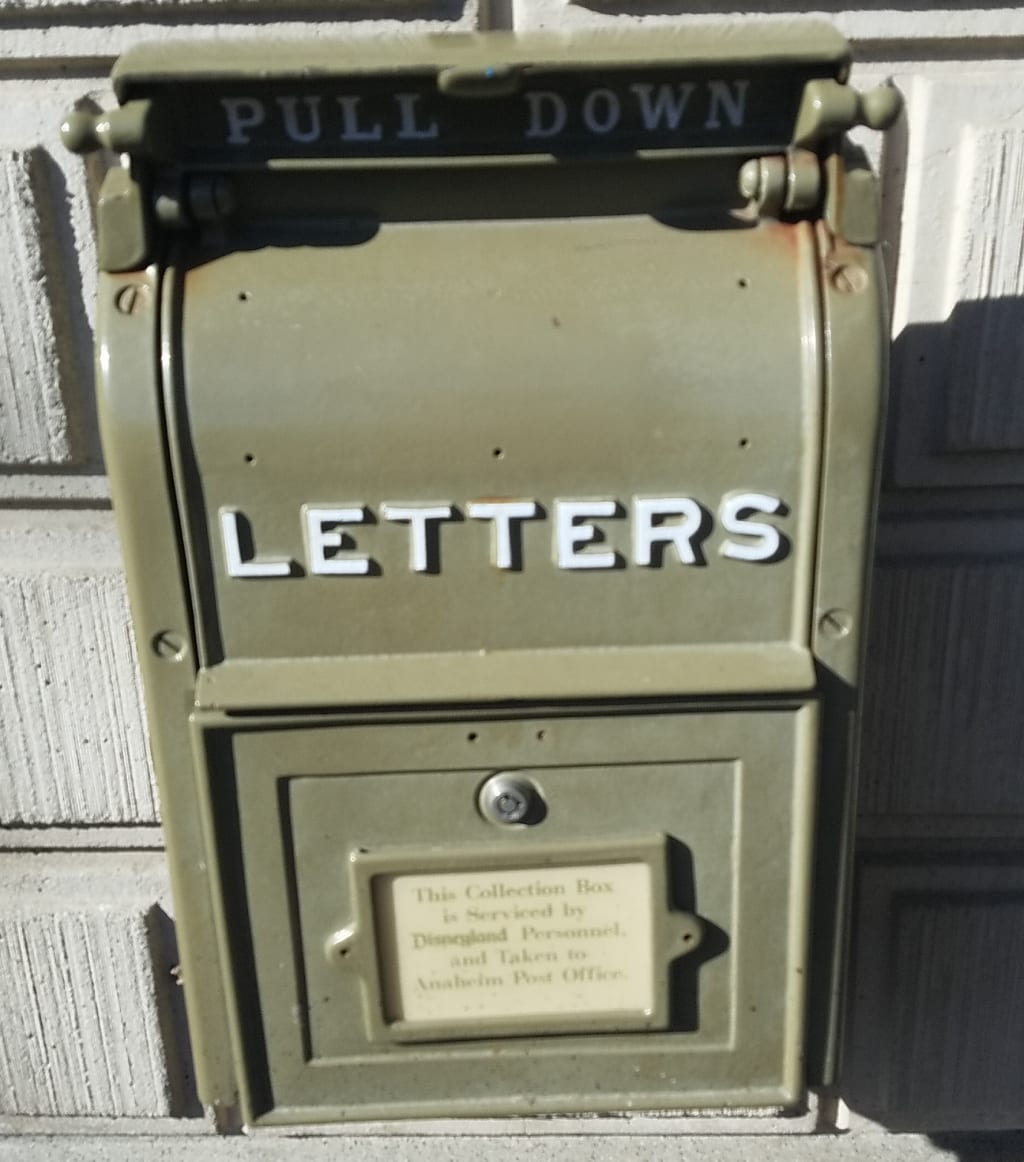 They say that Disneyland is the happiest place on Earth. Even the ghosts in the Haunted Mansion are happy, being called the "happy haunts". According to the ghost host, the disembodied narrator of the attraction, there are nine-hundred and ninety-nine of them in residence, but he assures everyone, day after day, that there is room for a thousand – he even asks for volunteers. Paul Frees provided the voice of the Ghost Host, delivering dialog such as, "Your cadaverous pallor betrays an aura of foreboding," which many agree could only have been written by legendary Imagineer X. Antencio. An unintended consequence of his writing, however, is that since November 2, 1986, the Haunted Mansion's Ghost Host truly became a voice from the beyond, with the death of Paul Frees.
Tens of millions of guests walk through the gates each year, going back to July 17, 1955, and every year, a dozen or so families ask permission to scatter the ashes of a loved one in the park and are always told no. Then there are the dozens more who do not ask for permission and try anyway, usually unsuccessfully. Disney security and management do not take kindly people trying to corpsefy up the park. The most popular place for this particular activity is Haunted Mansion, perhaps in the hopes that this departed loved one will become the long sought after thousandth happy haunt. When you ride the Haunted Mansion, it will be more likely than not, that your Doombuggy will stop somewhere along the route for a short while. More times than not, this is because someone had difficulty getting into or out of their vehicle, the Omnimover ride system being a continuous load and unload system – they either all move or they all stop, no two ways about it. But one time out of a thousand, there will be a cast member dispatched with a broom and dustpan. There is no official record if the swept up cremains are returned to the family or not. Mike Howard was certain this strategy of attaining "happy haunthood" was flawed, and doomed to fail. He had figured it out and was determined to be the thousandth occupant, and the first not to spring from the imagination of Marc Davis, Yale Gracey, or Rolly Crump.
The clues had been there all along, hidden in plain sight. First, in the stretching room, when riddled how to get out of a room with no windows or no doors, a suggestion is made with a clap of thunder, and you look up, to see someone swinging in a noose. Second, while walking through the portrait hall to the awaiting conveyances, the population of ghosts is given, and the invitation to volunteer to join them, with the foreboding warning that if one lags behind, one would not need to volunteer. Mike Howard figured it out: to gain permanent residence in the Haunted Mansion, one would simply have to just never leave.
Mike Howard was well aware that since 1955, there had only been nine deaths on the various attractions at Disneyland, the first being in May of 1964, and none of them had been on the Haunted Mansion. That of course, is not counting the two murders and the kindly old Parkinson's sufferer who had a heart attack while trying to stand up after a fall. He was certain that if he could manage to shed his mortal coil between the friendly Ghost Host lowering the safety bar, and warning him of hitchhiking ghosts, he would achieve what no other had been able to do before him, he would be the thousandth happy haunt, and they would have to change the narration to reflect that the mansion, was at long last, finally full.
Mike Howard found that obtaining a fatal dose of cyanide salts was trivially easy. While no one outright advertised it as a product for his intended use, one vaguely phrased Internet forum comment resulted in several helpful emails from overseas chemists in his inbox. Simpler still was bringing a means of suicide into the park. While security would give a cursory look inside bags, one's pockets went unchecked.
In Mike Howard's hands was an envelope addressed to his best friend, and affixed with a forty-two cent Steamboat Willie postage stamp from 2008, and two 1968 uncanceled six cent Walt Disney stamps. He needed two, as one would have left him a penny shy for first class postage. He paid quite a bit more than six cents a piece for those two stamps, but in Mike Howard's mind, it was well worth the expense, where he was going, it was not like he was going to be able to take anything with him.
Mike Howard feared that those he left behind would think him bereft or depressed, but that would have defeated the entire purpose of the venture. He wanted to be a happy haunt, being morose would not serve at all. He doubted that only the most extreme of fun-suckers could manage not to be happy at the happiest place on Earth. The green-painted iron mailbox next to the right-hand arch under the train tracks leading to Main Street, U.S.A. accepted his letter containing his explanations and final wishes, and he left today behind, and entered the world of yesterday, tomorrow and fantasy, and headed towards his final destination.
***
From the Orange County Register July 18, 2015:
ANAHEIM – A 60 year old man was observed collapsing after seemingly having difficulty breathing while on the Haunted Mansion attraction shortly after 12:30pm on Friday at Disneyland Park located at 1313 South Harbor Boulevard. A Disneyland cast member with AHA Heartsaver AED certification performed CPR until the arrival of Paramedics from the on-site substation maintained by the Anaheim Fire Department. Attempts to resuscitate on the man identified as Michael Howard, were unsuccessful, and he was pronounced dead at the scene.
***
A few months later, Remy Harmen of Stockton, CA following the instructions he received in a letter postmarked July 17, 2015 entered into Disneyland Park with approximately five pounds of mostly dry calcium phosphates with some minor minerals taped to his body. He made his way to the rafts to Tom Sawyer's Island where he slowly and surreptitiously spread this fine powder among the dirt paths, where the particles that formerly made up the body of Mike Howard were picked up by guest's shoes and distributed throughout the park, ensuring that one could not visit any part of Disneyland that did not contain a few molecules that once comprised the body of the Haunted Mansion's One-Thousandth Happy Haunt.
The Classic Haunted Mansion narration by Paul Frees was never updated.