The Star Wars: The Tale Before the Force
Lucas's Original Idea Brought to Life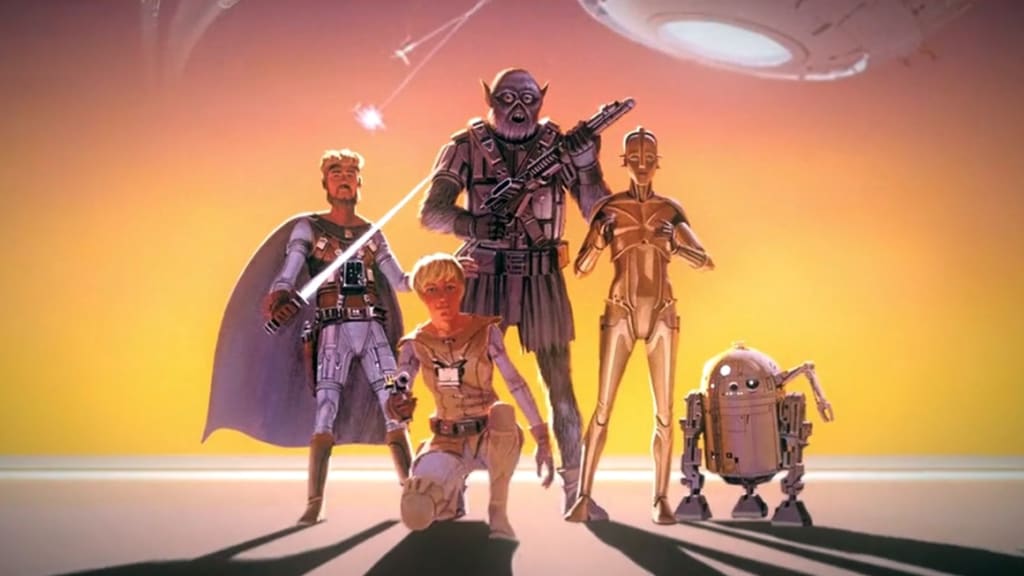 Ralph McQuarrie's 1975 Original Depiction
Greetings, young ones. May the fourth be with you. And if for some reason this article comes out the next day, then long live the fifth. Either way, for Jedi and Sith alike, today is basically one of the largest pop culture holidays of all time. I can't think of any others so widely celebrated. As padawans and their masters celebrate more than 40 years of the force, it's important to look back where it all started.
Long before Luke got his father's lightsaber from Ben, he was just a farm girl on a piece of paper. George Lucas's original 1975 depictions of the series (drawn by Ralph McQuarrie) show a much different story. As happy as I am to see Han Solo with a lightsaber and Chewy backing more heat than just a bowcaster, this version seems almost foreign from the Star Wars that we know and love, and it is hard to imagine what could have been.
But not for the film students at the DAVE school in Orlando. The students there made a concept trailer based off of Ralph McQuarrie's original designs. Lucky me, one of my good friends and visual effects artist, Kevin Mack, was on the project, so I did what any fan would do: get an exclusive interview!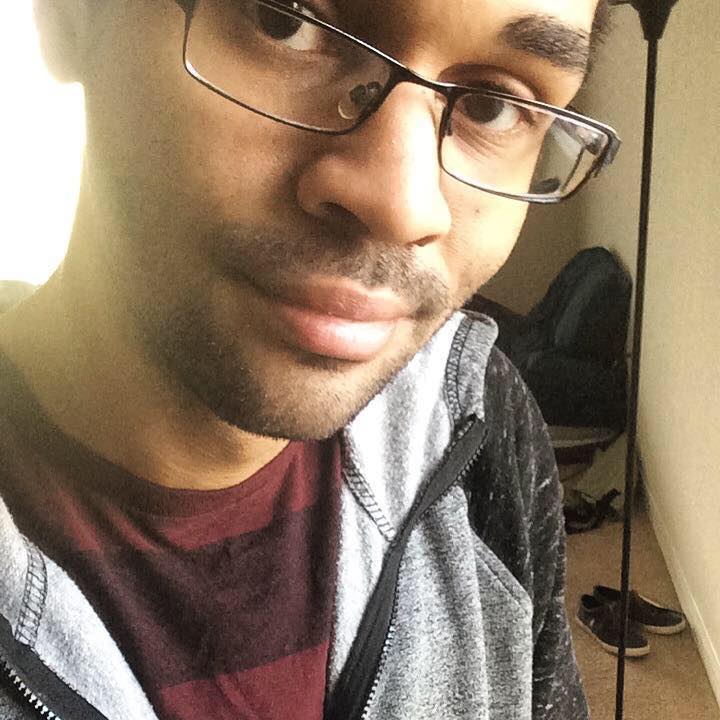 Me: Tell me about yourself. Who are you and what was your position on this project? Were you excited to work on it?
Kevin Mack:My name is Kevin Mack, I am a visual effects artist who graduated from the DAVE School. When the school first announced that my class would be working on a rendition of Star Wars, I was extremely excited. I love the Star Wars movies and to be able to work with many talented artists on a project that we've all looked up to as kids made the whole experience worthwile. During the production, I've had the pleasure of modeling and texturing the Millennium Falcon in its first appearance, as well as creating character animations for the last shot right before the title screen.
What is this project and how did it come about?
The project is to recreate a trailer of how Star Wars could have looked if George Lucas chose to go with Ralph McQuarrie's concept art and the first early drafts of the movie.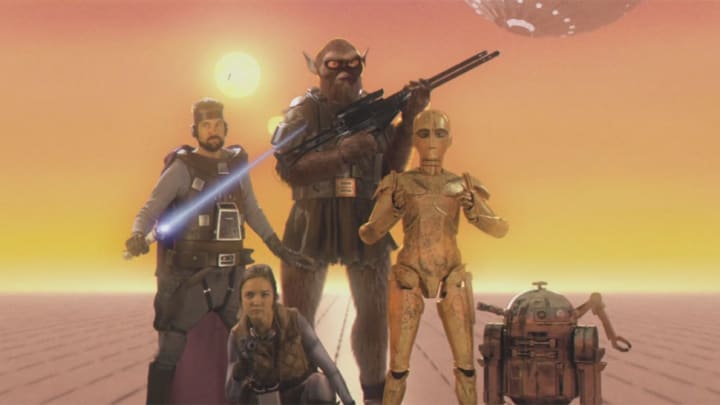 Was it difficult to make? Were there any points where the team was stumped?
For my team of 15 graduating students, it was a real handful. We each put in hundreds of man-hours into making each and every character, environment, asset and prop look and feel as realistic and thrilling the original Star Wars movies. There were plenty of times where we were stumped. It was practically a daily hurdle where we had to figure out new ways to overcome challenges and solve problems in order to turn this vision into a reality, but I believe we succeeded in doing just that.
Is any part of this added by the team in terms of character creation?
We did our best to find the right reference we needed in order to accurately recreate the characters in the original concept art. However, there were several angles that our reference didn't account for. In my case, I didn't know what the Millennium Falcon looked like from underneath, and there was no accurate reference that depicts what it would look like, so I did my own measuring and engineering in order to place the legs of the ship in the correct location as well as the landing gear doors.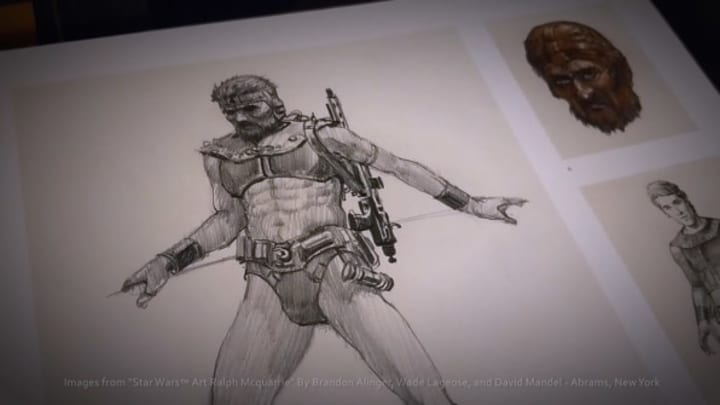 What did you like and dislike about the final outcome?
I might be a little biased, but I really like how the trailer has a beginning that eases the viewers into the setting of Star Wars, and then I really like the last shot where all the characters were in frame. I worked really hard on setting up the shot and creating the animations, and I think it came out really well.
Do you think this version could have been successful? Why or why not? Do you like this version?
I like this rendition of Star Wars a lot because it's different. It shows an adventure but it also shows a potential love interest as well. I'm not sure how strong of a movie this would be. Although the concept trailer shows a lot of action and thrill, I'm not too familiar with how the story would pan out in order to judge whether it would be an amazing movie or not.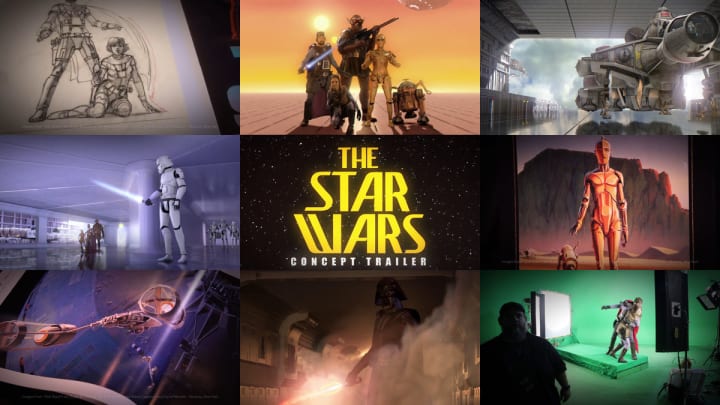 Would you watch an alternate universe version of this movie?
Yeah, I would. It would be pretty cool to see the outcome of the trailer and to see what The Star Wars could have been.
-
Well, with the interview out of the way, it's time to show you exactly what this trailer looks like! Please enjoy The Star Wars.
If you crave more, you can buy Ralph's book from Barnes and Noble or Amazon.
interview
About the author
Films, TV, Comics, Books and Video Games! By your powers combined, I am Captian [Insert Joke Here]! Follow me on IG @real_d2
Reader insights
Be the first to share your insights about this piece.
Add your insights