The Prophecy
Chapter One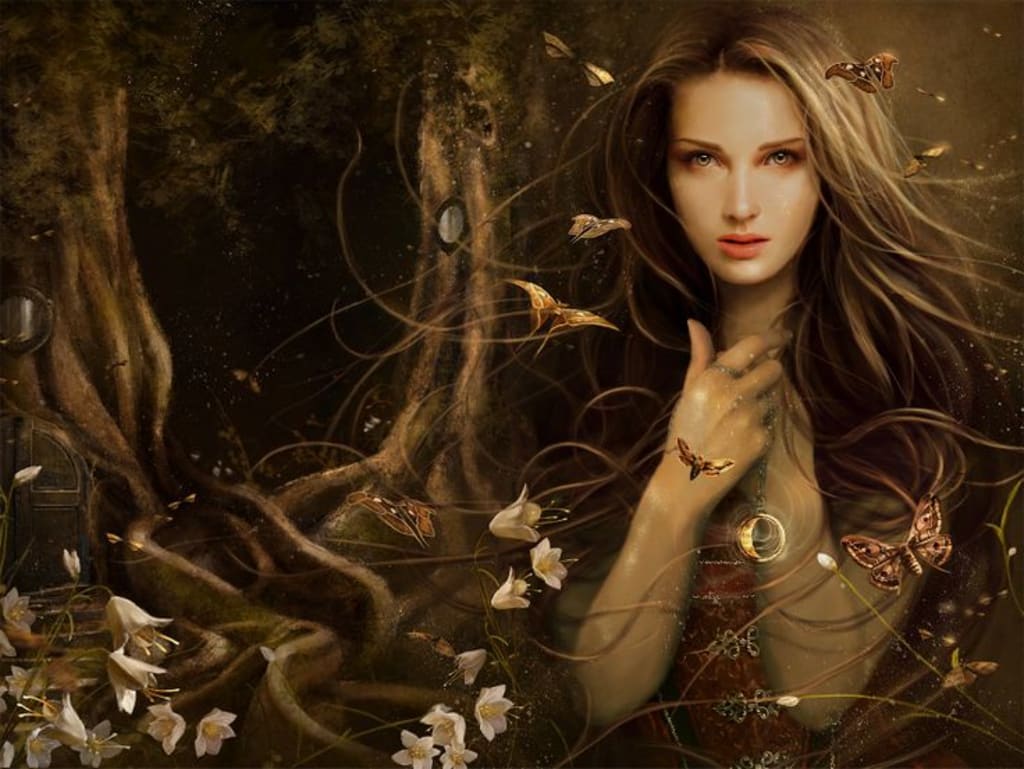 It took everything in me not to attack. I had to keep a low profile. I couldn't reveal who I was, my true self. All I could do was walk away, and that very moment would haunt me, for all eternity.
My name is Emily Starr and I was a prophecy. I was a witch. According to my family journals and stories I was the most powerful witch in the family, and on my 21st birthday I will gain full control over my magic. I would also inherit the magic of my ancestors. Everyone before me who has passed on, I will gain their magic. I was the prophecy they've been waiting on for centuries. The one who will save them all. No pressure right?
I mean I haven't even finished college yet. I haven't even decided on a major or what I want to do with my life. Now I have to take on all the forces of evil to save everyone. With news like that, I needed a vacation. I didn't tell anyone where I was going, I just got in my bright red Prius and drove. Never looking back.
I arrived in the small town of Formerville. The cutest little town I have ever seen. I stopped at Grandma Turkey's Bed and Breakfast. I sigh as I get out of my car, the air smells fresh and relaxing. I close my door before walking to the trunk to grab my luggage. I can't help but smile and feel a sense of relief as I walk up the white polished stair case to the wide wrap around porch. There were four porch swings spread out evenly. Two on each side of the big stained wooded double door. It was such a beautiful place.
I walk in and I am immediately greeted by Grandma Turkey herself.
"Hello there! Welcome to Grandma Turkey's Bed and Breakfast. How may I help you today?" She asks with an upbeat happy tone and a giant smile on her face.
"Hi, my name is Emily. I was hoping you had a vacancy available for one?" I ask.
"Absolutely! Welcome to Formerville. This town is so small that everyone knows everyone, but everyone is family here!" She begins, "How long will you be joining us here?"
"Honestly I am not sure. I'm here to clear my mind and find myself. I'm hoping being away from the city and my family, I can figure out what I want to do with my life." I say, without giving too much detail.
"Well, you're more than welcome to stay as long as you need Emily. Here, let's go get you set up in our master suite deluxe. It's got a beautiful view of the forest line behind us with a lake. You're own private bathroom, so you won't be bothered. Breakfast is served from 6am to 10am. Lunch is served from 12pm to 2pm, and dinner is served and 6 sharp."
"Thank you so much Grandma Turkey," I say as she chuckles when I say Grandma Turkey.
"That was my grandmother. My name is Lisa. Please follow me and we will get you settled."
She gives me a quick tour before leading me up to the third floor.
"This is your room."
The room was magnificent. Bigger than my apartment back home. The big antique king sized bed was in the middle wall straight in front of the door. The floor was hardwood and shiny. The walls were an eggshell white color that the sun bounced off of to light up the room. There were two sets of French doors on opposite sides of the bed, leading to a balcony over looking the property. And that view! That view was definitely the most gorgeous thing I have ever seen in my entire life.
"Wow!" I exclaim.
"It's definitely something isn't it?" Lisa asks. "I will let you get settled in. Lunch with be served soon. Today's special is grilled cheese with tomato soup and a small Caesar salad."
"Thank you so much. For everything."
Lisa smiled as she walks out of the room closing the door behind her.
This place was so breathtaking. Even the bathroom was magical. Ha, magical. I haven't thought about magic since I stepped into this place. I knew I had to make a tough decision, but for now, a nice hot bath in the big jet tub was what I needed the most.
fantasy

Bobbi Combs
I am 29 years old and a stay at home wife. Writing has always been something I have been interested in for a long time. I don't stick with one genre because I like them all. I hope you all enjoy =]




See all posts by Bobbi Combs →