The Possible Clue to 'Star Wars Episode 8' That No One Is Talking About
Obviously we have questions about 'Star Wars Episode 8', but have we been given clues as to the answers?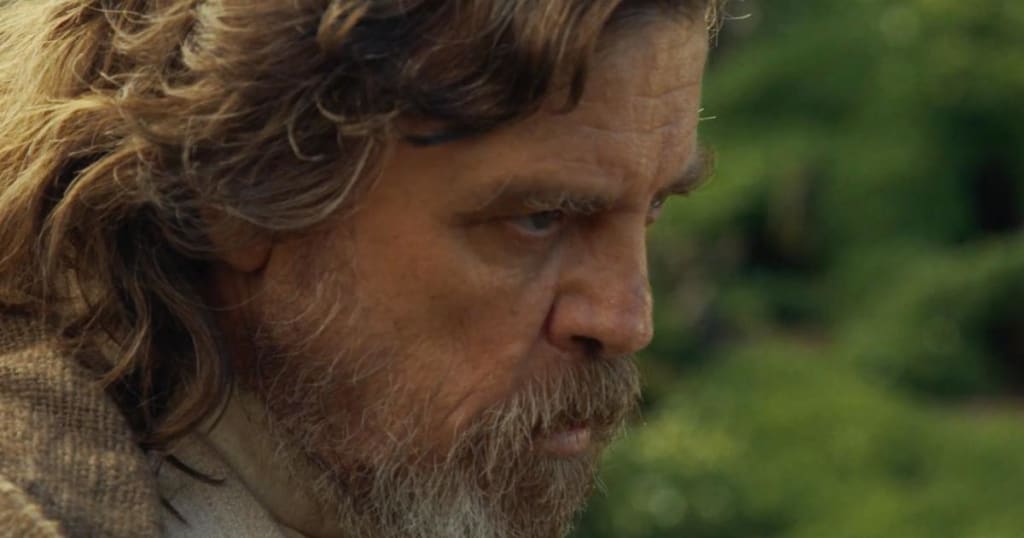 It's been nearly three months since Star Wars: The Force Awakens arrived in cinemas, and the rumour mills and hype machines for Rogue One (2016) and Episode 8 (2017) have shown no signs of slowing down: indeed, it's a testament to both the storyline of The Force Awakens and the way that Star Wars captures our imaginations which ensures these continuing debates.
How did Maz (Lupita Nyong'o) get hold of Luke/Anakin's lightsaber? Will Finn (John Boyega) pull through? What's the full story with Luke (Mark Hamill), the Jedi Academy and Kylo Ren (Adam Driver)?
These are just a few of the questions that we're asking ourselves, but we may subconsciously know the answer to part of the last question already!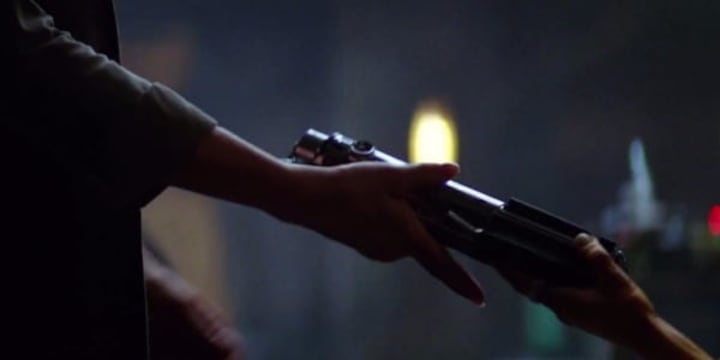 Aside from the rumours that Luke may be the father or uncle of Rey (Daisy Ridley), another train of thought suggests that he may have achieved an extremely powerful control of the Force, which became so unstable that he removed himself from all contact with the rest of the galaxy...or even fallen to the Dark Side of the Force at some point!
Fans have pointed out that the enigmatic Supreme Leader Snoke's and his theme on the soundtrack sound very similar to a track that Star Wars composer John Williams used in Episode III: Revenge of the Sith (2005), where Chancellor Palpatine (Ian McDiarmid) discusses his leader Darth Plagueis.
In a like manner, the following track plays in that last and pivotal scene where Rey finally meets the mysterious Luke Skywalker.
Take a listen, and pay attention between 00:00:50 and 00:01:10...
Sound familiar? No? Ok listen to this:
Or this:
Don't those heavy notes sound eerily like Vader and the Emperor's theme?
Admittedly, we could be reading into that a bit much, and overlooking that the music is there to simply create a mystical aura and add weight to an important scene...maybe that is all that it's trying to do?
However, bear in mind that John Williams is known for carefully crafting his scores to specifically relate to characters and plot points in the movies; take for example the end of 'Anakins' Theme' in Episode I: The Phantom Menace (1999)...it sure sounds like 'The Imperial March' doesn't it?
Does that mean that Luke could join up with bad guys of the franchise? Maybe not. It would be a risky move for the studio to take with such a beloved character, but his speechless return in The Force Awakens is somewhat open to interpretation.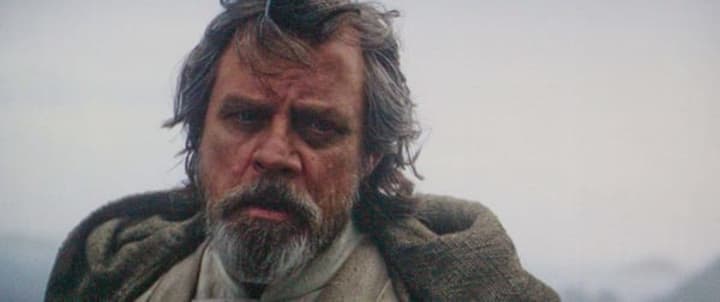 Recently Daisy Ridley gushed to MTV about her excitement to be working with Mark Hamill on set, saying that:
"He's amazing to rehearse with, and I'm very excited to be doing the rest of the stuff... It's such a good story. Seriously. Luke is so cool in this one. Really."
This implies that the characters will at least be cordial, and at least partly confirms that Rey will begin her training in the ways of the Force, but what of her master?
Is he still on the side of the light, or has he lost his way slightly? Or has he been in hiding to escape from Kylo Ren's abhorrent actions...as well as his own?
We have to wait until December 15th 2017 to find out!
star wars
A fanatical film-watcher, hill-walker, aspiring author, freelance writer and biscuit connoisseur.
These articles first appeared on Movie Pilot between Jan 2016 and Dec 2017. Follow me on Twitter @Farrow91