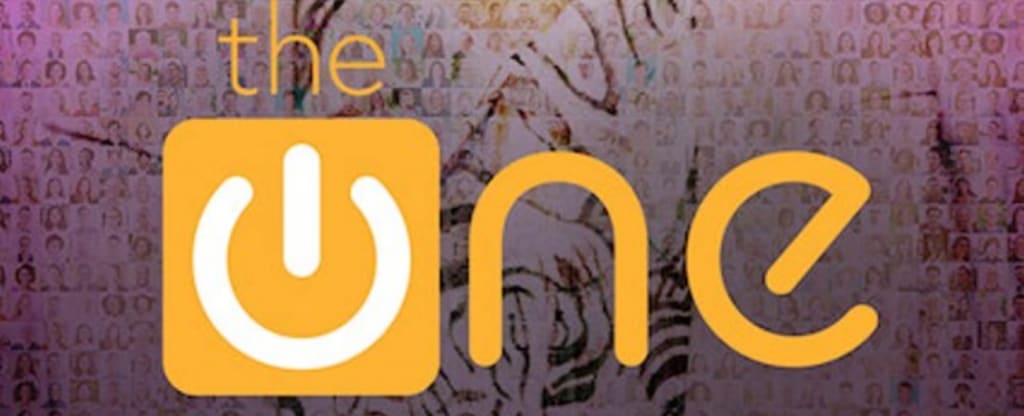 Dear The One ....Assuming you are real
Here are just a few Things You Should probably Know about me.
you will really get to know me, and when I say know me, I will show you the deepest parts of my soul and if you don't see it immediately, I have no doubts in my mind that one day you will. See in to me or in to me see, that's the truest form of intimacy, to stand before someone and hold strong in your beliefs. To stand your ground, to speak your naked truth, not to simply be naked infront of the other person, but to expose your true self to be naked in your truth. I see you, I understand you, but most importantly, just know that I got you. Know that I only want the absolute best for you. I also hope you begin to understand my sense of humor, because I think you have the same as I, so in reading this, please understand that I had to start this letter off so awkwardly.
To my perfect girlfriend assuming you exist
A perfect girlfriend is like some mythical creature... like the Lochness Monster or Bigfoot.
I know…I just compared you to Bigfoot — but I swear it gets better.....Keep reading.
Point being, perfection seems to be out of our reach, at times it can seem as if it's beyond our wildest dreams or better than we could ever imagine so we keep striving to live out those dreams , don't you agree? So keep dreaming. When we were little, creatures like unicorns and elves sounded amazing and we couldn't wait to find one someday. Sadly, as we grew older, it seemed like it was less and less likely that we'd see anything of the sort. The closest that we'd get was the leprechaun on that box of Lucky Charms , but I want to find YOU at the end of that rainbow, I want to find MY pot of gold, YOU represent that pot of gold for me, I want to feel as if though I've won the lottery. See where the mythical mysticism comes in, it just doesn't seem real, it's seems beyond my reach.
Don't even get me started on the disappointment Santa Claus caused me , or the man as we know, Cesar Borgia. Likewise, a girlfriend, a future soul mate, or even twin flame. Every second every day you make me fall in love all over again.
A thousand roses and a million thank you's wouldn't be enough to express the sentiment, just know you're my best friend. It just all seems too fantastical nowadays to be real honestly . Perhaps I don't deserve you, because your too good for me and i don't feel good enough for you. I once dreamt about meeting the girl of my dreams, I had no idea that I would be looking her in the eyes today. Do you believe in magic? because it truly exists only if you believe in it.
Back than I believed in the power the mind and still do to this day. Maybe you're going through the same things I am. Are you working at some summer job you hate but secretly like or Do you feel that pit of anxious excitement about a future career, maybe not. Maybe you're actually a stage hand for a famous band or working a job in the music/arts field. Maybe we are doing something similar and I believe our paths will cross one day - who knows.
Here are just a few things I'd like to tell you while you're somewhere out there.
Be safe while driving. I'm assuming you're jamming out to something on the radio — whether it be country, rock, classic, or rap (please don't be Tekashi 6ix9ine...mainstream rappers nowadays SUCK ), don't get wrapped up in scrolling through songs, I'd hate to see an accident take place, or an old acquaintance text you wanting to hang out, please don't
Because It would be a shame if something happened to you before we could even meet. So please Be safe.
I'll be sure to Collect extra T-shirts and hoodies because I know you'll most likely end up wearing them, but I won't be mad I Just wanna be prepared.
Also We're getting a dog, buuuut if you're not a dog person, I'd suggest becoming one, especially if you love huskies, because I once took a pack across Alaska. If you already love canines , be ready to brainstorm names.
Alpha/Omega or Nova astrology
The brightest star in the sky
Are you Sirius
Remember the band Rockstar supernova?
I like the word supernova so nova for short?
Because our husky is about to be freeking awesome.
But I digress…Don't give up on life, ever. There will be days where life starts to get serious and sometimes when you fall, no one is there to pick you back up, just know I will reach out from wherever I'm at to catch you, just know that I got you. I wish to be by your side 24/7, but since I can't, I want you to keep going, never give up, and Never stop doing something you're passionate about
I've been hurt too many times to count, I'm sorry to say, but you may be receiving me slightly bruised and a little bent, but I feel we can heal each others scars, trust me I have many. While you were not present in my life, girls have wandered here and there. Some good, some bad. The bad ones I will gladly give you their names so you may threaten to kick their butts, Maybe you've experienced the same with those that have drifted in and out but gimme THEIR names too, because
trust me they don't want these hands.
I'm bad at taking compliments. More than likely, when you compliment me, I'll respond with a frown or a gentle punch in the arm. But Please don't be discouraged, I'll get better at it, I promise. Just don't be surprised if I fall out of my chair or something. Or if I don't respond with a genuine thank you but I appreciate the sentiments
I don't really like beer. So if you're a beer drinker, that beer in the fridge, Don't worry about it disappearing because it's All yours.
I'm rooting for you to succeed in life and When it seems like everyone's turned their backs against you, just know somewhere I'm out there cheering you on even if I don't stand beside you, I stand with you.
I'm horrible at making decisions. Ask me where I want to go for dinner? I won't have an answer, Ask me what movie I want to see, I can't decide….I panic. A lot, the anxiety and stress is unbearable.
Spend good time with your family. They're always gonna be your best friends no matter what, and will always be there for you at the end of the day, but guess what…I like them already.
Accept my arm wrestling challenges. I may lose every time, but never deny me the chance to try. I just might let you win, because my strength does not exceed to over power yours. You're stronger than you give yourself credit for and I can see this.
Prepare to own every Korn album ever made. Preferably on Cassette if possible, Old-school Cassette tapes rock… Remember Sam Goody?
No, please don't ask to see old pictures of me, because every picture of me is an old picture… Just think about that for a minute . I know you love me now and all that jazz...yes some jazz is ok, lol.
I can't be more excited to fall in love with you. From the day of of first kiss til the day one of us breathes of our last breath.
I'll love you forever and even upon death
Until we meet again, at that point I will love you forever Into our next life and beyond.
To all the guys out there wondering if there is ever going to be someone for them — we can't give up. It's easy to say "Forever alone" and put yourself down all the time. But if you put yourself out there and do something you're passionate about, you'll find her, I promise. If you give up now, you're letting her down. If you give up now, you'll be disappointed later, you'll never get the love she's willing to offer you.
So right now, future girlfriend of mine, , I guess you're a mystery like Bigfoot or those darned unicorns we just can't seem to track down.
But I know one day when we finally meet, you'll be my best friend. And I can't wait.