The most amazing benefits of hyperlocal delivery business model in ecommerce
Hyperlocal deliveries have been witnessing a growing fondness among businesses and customers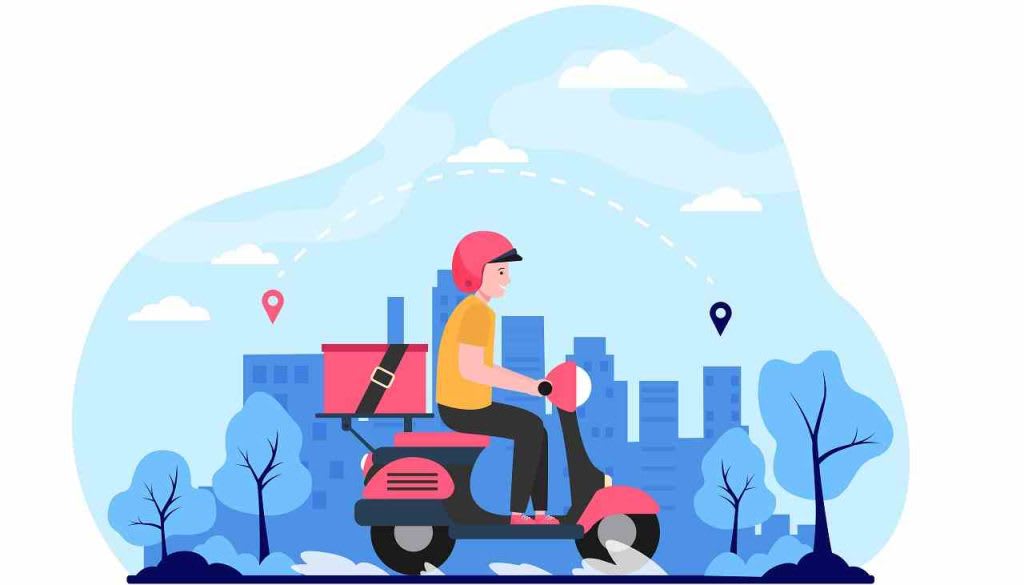 Going hyperlocal is akin to stepping into the future
"Disrupting traditional business practices and uprooting several market patterns, hyperlocal ecommerce has come barging in. The need for getting hyperlocal is getting as irresistible as it is for lightning-fast deliveries."
Ever since the model has come into existence, it has evoked great curiosity and interest among consumers and businesses alike. While on one hand, consumers are resorting to more and more hyperlocal deliveries every day, on the other hand, businesses are leaving no stone unturned in ensuring their strong association with hyperlocal platforms which by virtue of their specialization in hyperlocal deliveries and being backed by highly efficient hyperlocal delivery software, can help them build and facilitate a robust hyperlocal ecommerce network.
Though not all, but a fair number of global businesses, of all sizes and nature, have taken to hyperlocal deliveries as a mainstream and fundamental aspect of their business. The need to go hyperlocal was felt by businesses a few years ago when they witnessed dramatic changes in the way consumers buy. It started to gain popular interest. This need was reinforced with the introduction of covid-19 pandemic in the year 2020. Had it not been for the pandemic and contactless deliveries, hyperlocal delivery figures through hyperlocal ecommerce platforms would definitely not have skyrocketed the way they did.
Having said that, hyperlocal deliveries are still moving steadily with a great potential to be unleashed and the benefits associated with a hyperlocal delivery business model are just worth mentioning.
Benefits of making your ecommerce business go hyperlocal
The hyperlocal delivery model offers several advantages to ecommerce businesses and online retailers. One of the topmost benefits of adopting this model is that it provides lightning-fast deliveries compared to any other ecommerce model. And what's more? There are several other factors that contribute massively to the growing popularity of a hyperlocal delivery model.
In this changing ecommerce scenario, hyperlocal delivery is quickly becoming a must-have service for many ecommerce companies and literally something to drool over. Let's take a look at the ways in which ecommerce companies can benefit by providing hyperlocal delivery services to their customers.
1) Improved customer experience post purchase- Hyperlocal delivery services have become a boon not just for businesses but customers too. Providing faster deliveries is quickly becoming the need of the hour with most customers expecting same-day or next-day deliveries on all their orders. Quick order fulfilment is one of the most sure-fire ways of giving your customers an amazing and a pleasant post-purchase experience. With hyperlocal delivery services reaching doorsteps with the blink of an eye, customers are bound to be happy with their orders.
2) Increased visibility for local stores- The world of hyperlocal deliveries is getting enormous with each passing day. Businesses are adopting the model and coming upfront by increasing their visibility. In hyperlocal delivery, ecommerce companies partner with local vendors to source the freshest and most recent stock for their orders. As a result, it brings the traditional brick-and-mortar stores back into people's notice. Look around your local stores. Any or all of those stores might be functioning as hyperlocal delivery partners for your favourite ecommerce store.
3) Lower logistics costs- One of the biggest merits of hyperlocal delivery is that it saves ecommerce companies a fair sum of money on shipping expenses. With the help of immaculately built hyperlocal ecommerce delivery software, hyperlocal deliveries have just become a child's play. No more do orders have to be transported all the way back from the central warehouse hundreds of miles away. With hyperlocal delivery, orders can be delivered to the customer right from their own vicinity.
Talk of exorbitant costs associated with huge transport vehicles, fuel consumed in shipping, and long transit durations- it's actually good riddance with the coming into being of hyperlocal deliveries!
4) Minimal efforts for online retailers- One of the most palpable reasons why the hyperlocal model is getting a whole hearted embrace from people worldwide is due to the fact that doing business through it is easy and effortless. The hyperlocal delivery model is so developed that online retailers do not have to worry about storing inventory, planning delivery mechanisms, arranging delivery vehicles, or even spending on transportation. All of these small nitty-gritty details are taken care of by the local vendor themselves.
In hyperlocal delivery, the local shops act as storage units. Hence, the ecommerce company itself doesn't have to worry about stock-keeping. All in all, the hyperlocal delivery model requires minimal efforts from the onboard businesses.
5) Live order tracking- An efficient and a futuristic hyperlocal ecommerce delivery software makes real-time order tracking a priority. Most hyperlocal delivery services provide customers the option to track their orders via an app on their mobile phones. This feature provides immense power in the hands of the customers viz a viz they can track their orders, talk to the driver in case of any special requests, or enquire about delays in transit.
6) Unbelievably quick and lightning-fast delivery- One of the most prominent benefits of promising or availing hyperlocal delivery services is that it provides order delivery at unthinkable speeds. Hyperlocal delivery is, without an iota of doubt, the future of ecommerce shipping. As ecommerce grows across the globe and consumers demand more and more from their shipping experience, ecommerce companies and logistics providers will have to look towards fulfilling orders hyper locally.
7) Diverse product catalogue- By adopting a hyperlocal delivery model, business owners and retailers can give themselves enough chances of displaying a wide category of products online. Businesses with a wide portfolio of products do see a solid platform for presenting their offerings more easily and widely.
8) Reduced chances of damage or breakage- Yes! Hyperlocal deliveries enable lower probability of any sort of damage that may be caused to the product being shipped. It is so because hyperlocal shipping does not require ecommerce companies to send their wares all the way from a central hub. Products can be shipped directly from a local store to the customer's location. This process gets rid of the entire lengthy shipping process that happens in a delivery fleet. Lower time spent in transit equals lesser chances of items getting damaged. This is another way hyperlocal delivery enhances customer satisfaction and the overall shipping experience.
Wrapping up
As the fondness for hyperlocal deliveries grow, it is evident that it is just going to pick up pace with time. Merits that come along with it, are again myriad. Perhaps that's the reason why businesses are rushing into owning a robust hyperlocal delivery software so as to make the most of the benefits that arise out of its usage.
Contemporary customers too are not left behind. They too are also preferring a hyperlocal delivery model that delivers to them conveniently and promptly.
The hyperlocal delivery services are really getting fast paced and with them growing pretty much steadily, the business world is just going boom.
About the Creator
Finding comfort and learning in expression, I have been a pedagogue, a guest columnist, soft skills trainer, freelancer and a tech blog writer. I have devoted years on delivering discourses on corporate strategy and digital marketing.
Reader insights
Be the first to share your insights about this piece.
Add your insights