'The Mandalorian' Star Gina Carano Accused Of Mocking Transgender Peoples' Pronouns
A Lot Has Been Happening On Twitter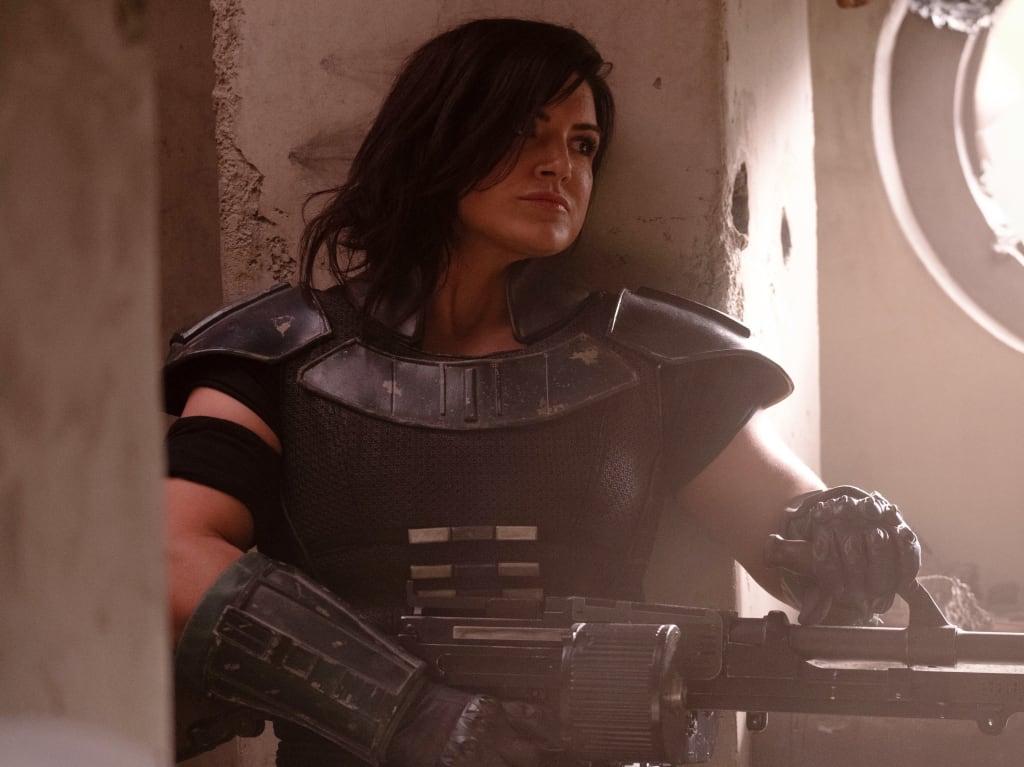 Gina Carano, who plays mercenary and former shock trooper Cara Dune on the Disney+ live-action Star Wars series The Mandalorian, has been receiving criticism over her tweets recently. Users on Twitter have called her transphobic for how she has responded to the practice of including pronouns in Twitter bios.
On September 12, Gina Carano posted the following tweet about the matter, mentioning The Mandalorian star Pedro Pascal:
"Yes, Pedro & I spoke & he helped me understand why people were putting them in their bios. I didn't know before but I do now. I won't be putting them in my bio but good for all you who choose to. I stand against bullying, especially the most vulnerable & freedom to choose."
It did not end there, however. On September 13, American television and radio talk host Joe Pags responded to the tweet with the following question:
"[N]ot being coy.. what is the #woke world mad at you about? I'm looking at your tweets. Are they mad you called two women in a #UFC fight 'ladies?' Fill a brother in."
Carano then replied with this next tweet:
"They're mad cuz I won't put pronouns in my bio to show my support for trans lives. After months of harassing me in every way. I decided to put 3 VERY controversial words in my bio.. beep/bop/boop I'm not against trans lives at all. They need to find less abusive representation."
Another Twitter user responded to Carano, asking whether she realizes that what she put in her bio could be interpreted as a mocking tone. Carano responded:
"I don't think trans people would like all of you trying to force a woman to put something in her bio through harassment & name calling EVERYDAY for MONTHS. Such as 'Racist' 'Transphobe' "Bitch" 'Weirdo' 'I hope you die' 'I hope you lose your career' 'your fat, you're ugly.'
Another user responded:
"Cis people do not get to determine what is and isn't harmful to trans people. Many trans people have said any sort of pronoun mocking/jokes from cis people, no matter the intent, causes harm."
As a result of all this, lots of people who watch The Mandalorian are calling for Gina Carano to be removed from the series. We know that Gina Carano is still in season 2 as her character Cara Dune, as reinforced by the Entertainment Weekly images that came out last week. It would be tough to remove her from season 2, given that it has been shot and probably finished editing. For all we know, Cara Dune's role may be pivotal to the plot. If she were to be edited out of season 2 this close to the premiere date, it would probably require some logistical gymnastics. It would not be very surprising if Gina Carano were kept out of season 3, whenever that may be coming.
Naturally, all of this has viewers questioning whether or not they can still like the character Cara Dune. When The Mandalorian season 1 came out, it was praised for its inclusion and use of new characters, and Cara Dune was one of those characters, with Carano's performance as the character being praised. Now, people watching this next season may not be able to separate the tweets from their perception of the character, given that they can clearly see that it is Carano playing the character. Some might say that the character can be separated from the actor, but it can be very difficult, especially in the live-action format. We have yet to see just how involved Cara Dune will be in season 2, but the viewers aware of all that has gone on may have their perception of Cara's screentime colored by Carano's responses.
Written By Steven Shinder
Syndicated From Culture Slate