The Genuine Gemini
An overlook of your 2021 season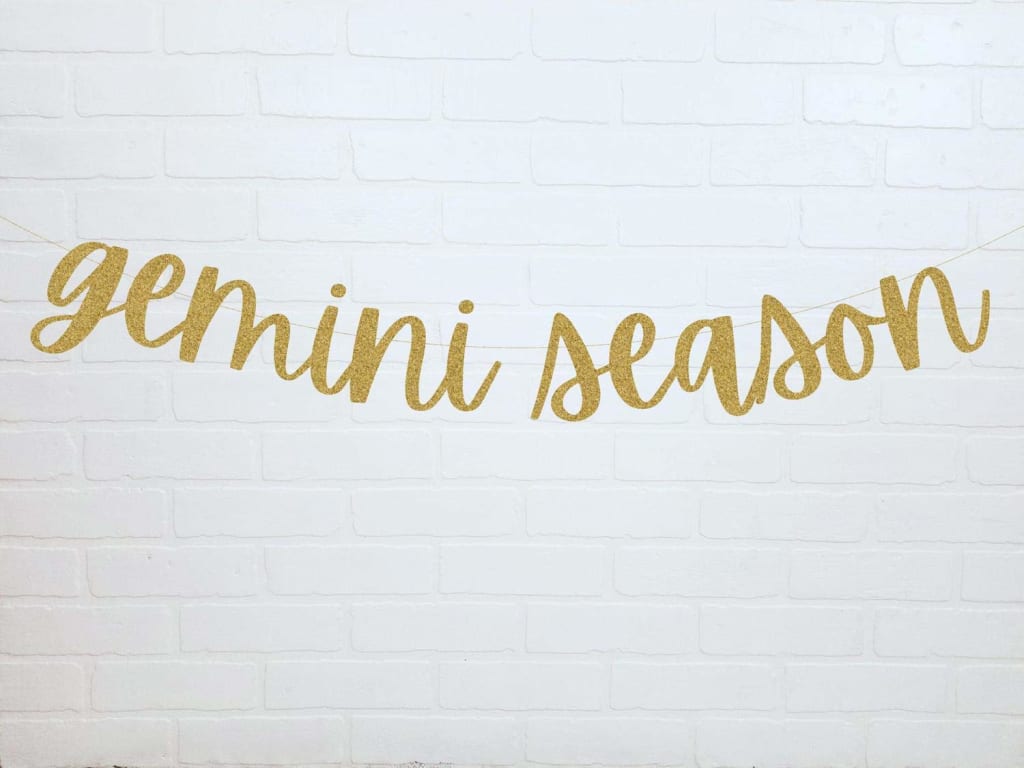 It's time for the Gemini!
Daily, weekly, and monthly horoscopes are great all year round, but now that we have entered the official season of the Gemini sign, you (yes, you, Gemini) deserve a horoscope for your entire season. Through dedicated research and exploring a thorough understanding of the mysterious Gemini, a full season horoscope has been written directly from the stars right into a keyboard so you can know what to expect for the duration of time spent around your birth date.
Let's dive right in, shall we?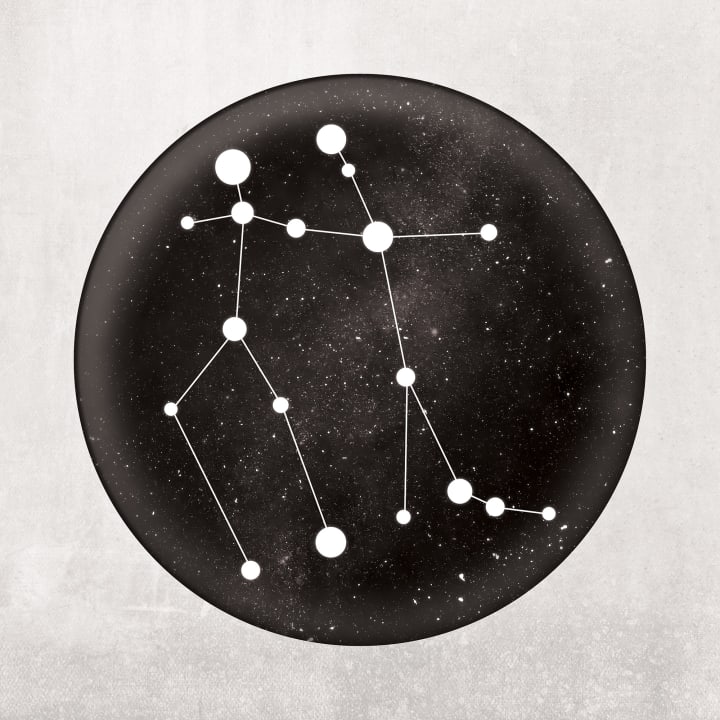 Your Detailed Horoscope for Gemini Season (May 21-June 20)
Career and Finances
Your financial situation will begin to fall into place as your confidence grows this month, Gemini. Your patience with success will serve you well as you make it your priority. Don't forget, though, this is your season: you're prone to losing focus from the excitement of Gemini season distracting you. If you surround yourself with friends and family with stability, as their energy will empower yours to stay committed to the prize of contentment. Be mindful of your company. Your knack for intellect benefits you in many ways, but listening to your heart will keep you on track.
As for your career (if you currently have one), you will need to tap into the exuberance you're capable of to keep the work environment positive. Outside influences may try to drag that spirit out of you, but through your Gemini strength, you can create an energy among the toughest negativity other signs bring around you. Find comfort in a Sagittarius or an Aquarius, as they tend to be your best companions on many levels.
Emotional Experiences
We're entering a time where Winter turns to Spring, with more colors, sunshine, and warmth for much of the United States. With this comes the chance for Gemini to let go of the dark and cold of the gray, snowy days and watch the Earth come alive as you prepare to celebrate your season of new life and new beginnings. Your season is blessed with coinciding with the same rebirth our environment is experiencing. Mercury is ruling, and your emotions will turn to the form of art, be it writing, drawing, painting, pottery, crafting, or even exercising. Your inspiration to become something better will grow. Gemini's time from now until June 20th show great promise.
Be warned though, Gemini, that Mercury comes with a scattered energy that can threaten the stability of your focus and dedication. Your transition, while usually a smooth one, may prove challenging this season as you grow closer to a full rebirth. Not every new experience is comforting, but this is part of becoming who you are, and grasping for something to adhere those scattered energies into the power of a comfortable growth will be your greatest challenge. You can do it, Gemini. You already know you can.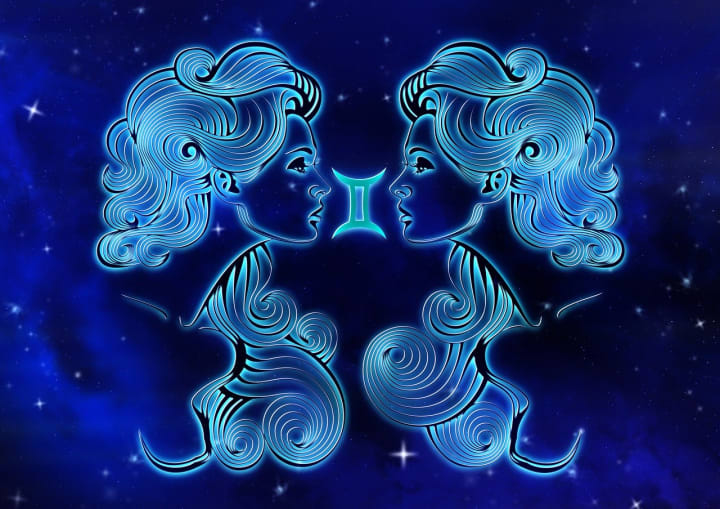 Romantic Predictions
Once you've overcome your Gemini rebirth for this year, romance will need time to recover as well but never fear! Your troubles will heal, and the love you have for anything (be it your pet or pets, a partner or several partners, friends, family members, your beloved plants and flowers that you nurture) will flourish into something as beautiful as a blooming springtime flower.
If you're a Gemini looking for love in another person as a romantic companion, this season looks to be promising in finding enthusiastic dates. As current environmental circumstances shift and everyone (including you) returns to somewhat of a state of normalcy, you and multiple other signs will be finding an excitement for interactions and romantic interests. This excitement could be a cloud to try to see through, so be cautious of your enthusiasm. You want to be happy, but you want to see things clearly like you usually can, so keeping your balance is key! If you can do that, you have a lot of potential out there, so long as you can help keep their balance in check, too. (Gosh, you have to do all the work.)
Expect something soul-touching on Wednesday, June 9th, Gemini! Wednesdays are always your day, and this one in particular falls between two of your luckiest numbers (7 and 14.) Your heart is ready for something beautiful to cherish and luck is on your side at this time.
Family and/or Friend Experiences
Geminis with siblings will find an unusually terrific bond this season as Mercury continues ruling, but relationships with other family members may not be as close and stable. For our Geminis without siblings, your outlook shows a lot of optimism! Since you're not a fan of being alone, you'll find yourself in company often, which will keep your heart and head both as busy as needed while your need for affection blossoms with the coming Spring flowers.
Friends of Geminis who fall under the signs of Aries, Leo, Libra, and Aquarius will be your best allies this season. You'll find similar positive approaches to your season even though it's not theirs (although Leo might give a little push back, but we love them for it, right?!) This will keep you balanced in many ways. However, pay attention to your Virgo and Pisces friends when you're at your emotional best. They may need your support, as they can sometimes find the rebirth of your season more challenging to handle. You've been through this a lot, so if you're ready and able, you have the power to help! In return, you'll feel stronger and happier yourself.
A Small Suggestion
Find something entirely new to try, Gemini. I know, we've been in quarantine and that's probably something a lot of us have already done, but this rebirth season is brilliant with the energies of newness and exploration. Get out there and get creative! It's going to do wonders for you.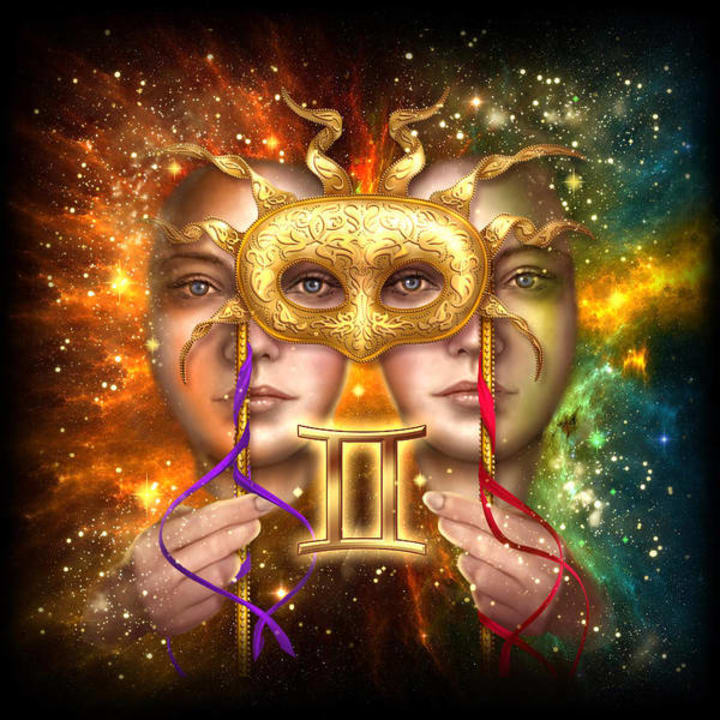 Just For Fun
Gemini, you have a lot to look forward to for your season already, but here are even more fantastic things to think about when you're daydreaming (because we know you love to do that and hey, so do I!) Your season has a lot to offer!
Celebrity Love Match for the Season
You're in luck, Gemini. Your dream celebrity love matches for your season this year are none other than:
Michael Jordan (Aquarius)
Cardi B (Libra)
Sandra Bullock (Leo)
Robert Downey Jr. (Aries)
Celebrity Besties for the Season
We all need besties of our sign: they just get it, right? You have a bunch of Gemini besties waiting to hang, Gemini!
Johnny Depp
Angelina Jolie
Venus Williams
Chris Evans
Paul Bettany
Prince
Lucky Color for the Season
Your lucky color is yellow! It's warm like the sun, it's as subtle as freshly churned butter, it brings cheer, and it highlights beauty. Everything you need for a good season!
Your Magical Matches
Geminis are practically magical beings as it is (you know you are, don't deny it.) This season, you have a menagerie of mythical and fictional connections that are must-knows!
Marvel: You are Captain America, formerly known as Falcon. You know what's right, you stand up for it, and you have the right morals!
Harry Potter: Luna Lovegood is your vibe, Gemini. Luna marched to the beat of her own drum, and you will do the same!
Lord of the Rings: This season, you are Pippin! You will be energetic and witty, and many (especially myself) enjoy those qualities.
Star Wars: Isn't it obvious? You are General Leia. You are every bit of a warrior that she is.
Star Trek: Spock is your seasonal Star Trek character, Gemini! You will shine with the logic and calm that Mr. Spock has shown us all in the show.
Magical Creature: This season, Gemini, it has been determined that you will have the heart of a Fairy. Whimsical, happy, perhaps a little mischievous along the way, you were meant for fairy magic.
Warrior or Witch: You will be channeling the powers of the witch this season, Gemini. While you are always capable of being a warrior when needed, you'll find yourself basking in the glory of positive energies and sharing them with others, which is very lovely and very beautifully witchy of you.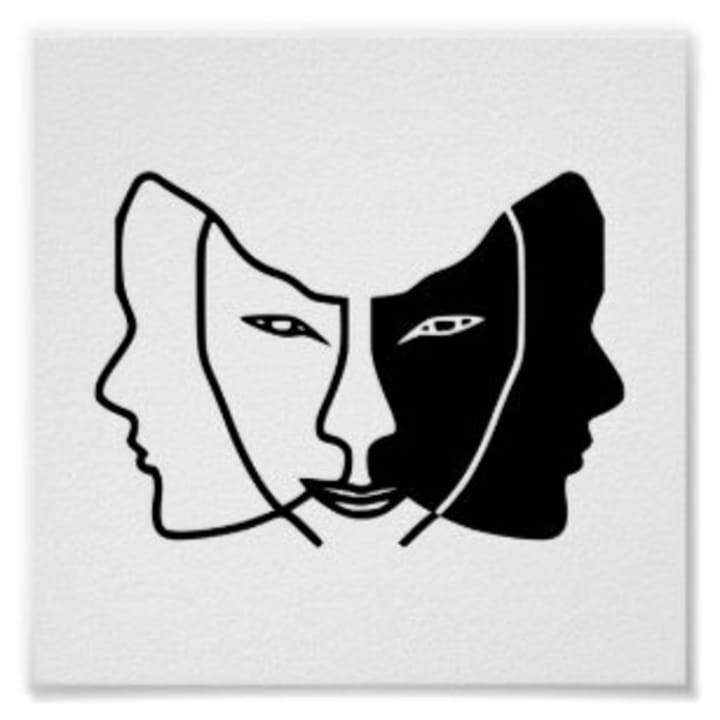 I'm Rooting for You, Gemini!
I hope you have enjoyed reading what your future holds for the upcoming season! May all your wishes come true (and happy birthday, too!)
My resources for astrological predictions are as follows:
Sunshine on the Soul - Planetary Influences
Google - Famous Gemini People, Famous Aries People,
Famous Leo People, Famous Libra People, Famous Aquarius People
Gemini Image Credits:
Cover Photo (Gemini Season)
astronomy
About the author
I write through the passion I have for how much the world around me inspires me, and I create so the world inside me can be manifested.
Mom of 4, Birth Mom of 1, LGBTQIA+, I <3 Love.
Reader insights
Be the first to share your insights about this piece.
Add your insights