Technology trends that transforming the way of teaching and learning
The COVID-19 pandemic has accelerated the digital transformation of education because nearly 1.5 billion students around the world had to stay away from their classrooms.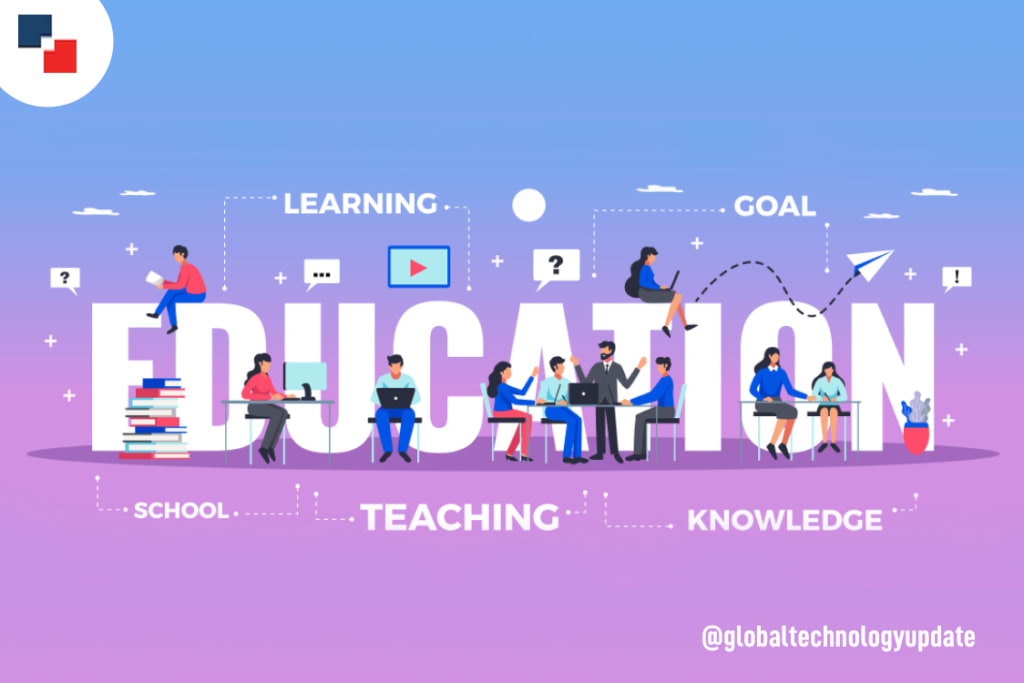 Technology Trends in Education
The digital revolution has changed nearly every aspect of our lives. More than 3.5 billion people have access to the internet, and it is estimated that more than 5 billion people have mobile devices, with half of them being smartphones.
This level of connectivity has altered how people interact with others, get news, and view the world. The impact of digital technology and improvements on students and classroom trends has not been limited to the usage of online learning.
Read on to learn more about how technology has changed learning and how some of these changes can help teachers and students alike. In this article, we are discussing technology trends for education and also how technology transforms the way of teaching and learning.
From simulation to artificial intelligence (AI), attempts are currently ongoing to create digitally-capable classrooms that support learning in the digital age throughout the world. But how exactly is technology transforming education?
1. e-Learning or Online Learning
As a result of the worldwide lockdown of schools to prevent the spread of COVID-19, online classes rapidly became the trend.
The demand for e-learning platforms increased, and this technology quickly became one of the hottest educational trends. E-learning platforms let you deliver educational content to phones, laptops, and computers.
E-learning has provided instructors with the opportunity to teach students outside of the classroom.
To make e-learning more fun and interactive, many teachers also use animations, podcasts, and videos. E-learning offers several benefits, from customized learning settings to cost-effectiveness, thus this trend will grow.
Also Read: Virtual Teaching – An Alternative or Future?
2. Learning Through Video
Video-assisted learning is an additional trend that has proven useful during and after the pandemic shutdowns.
This tech uses videos and other visuals, like e-learning. However, instead of attending a live session, students can view these lecture recordings at their convenience.
Despite the fact that this medium before the requirement for widespread e-learning, the pandemic forced people to adapt it to meet growing demands.
It's not like "movie day," when teachers show educational movies to students to help them learn more about a certain subject. It is a much more subtle medium that has helped with online learning.
3. Immersive VR/AR learning
Augmented reality and virtual reality can increase interactivity and immersion in the classroom. Immersive learning is the ideal solution for students who want new experiences. AR delivers a superior and enhanced view of the image, whereas VR provides a simulated reality.
Immersive learning enables students to view environments and offers an enjoyable learning experience. This technology helps students understand some ideas better. Experiments and real-world experiences can bring teachings to life and improve student performance.
4. Expanding Big Data
After the pandemic shutdowns, numerous educational institutions adopted the trend of e-learning, which resulted in larger datasets than ever before.
Many schools operated remotely, so educational institutions could collect student data, including replies and involvement. These data could boost student learning, yet it's understandable that they were lost in the flood. This is where big data thrives.
Finding useful information in the collected data requires using certain methods. This data can show the results of adopted strategies and help teachers adjust their curriculum and monitor student success. Teachers are able to determine which teaching methods and strategies are most effective by comparing them to student performance.
Related Article: Top Data Science Learning Platforms
5. Artificial Intelligence
A recent industry analysis forecasts that the global market for AI in education would reach $3.68 billion by 2023. The automation of tasks such as grading is one of the most potential applications of artificial intelligence in education technology.
AI is capable of grading multiple-choice questions and filling in blanks without the assistance of a teacher. It allows teachers to focus on other responsibilities and frees up their time.
6. Gamification in Learning
Teachers are always looking for ways to teach knowledge through fun activities, and gamification can be the answer. Gamification is the application of game elements to non-game contexts in order to boost student engagement.
This new trend is gaining steam in primary education. Students can learn important things while they think they are playing a fun game.
Gamification enhances student engagement and enables students to learn without getting bored. The cognitive growth of young people can be facilitated through gamification. Gamification can also establish a good classroom environment and promote student collaboration.
The growing use of smartphones and other edge devices makes it easier for students and their schools to communicate and share information in real-time.
IoT devices can also be used to monitor the absence or presence of small children in the classroom and notify teachers and parents of their safety.
tech
About the author
Global Technology Update is a global platform exclusively for IT industry to share, exchange ideas, facts and information, views on the Different technologies.
Reader insights
Be the first to share your insights about this piece.
Add your insights