Star Wars Twitter Page Shares Beautiful 'Visions' Concept Art
What Was Your Favorite Episode Of The Anime Anthology?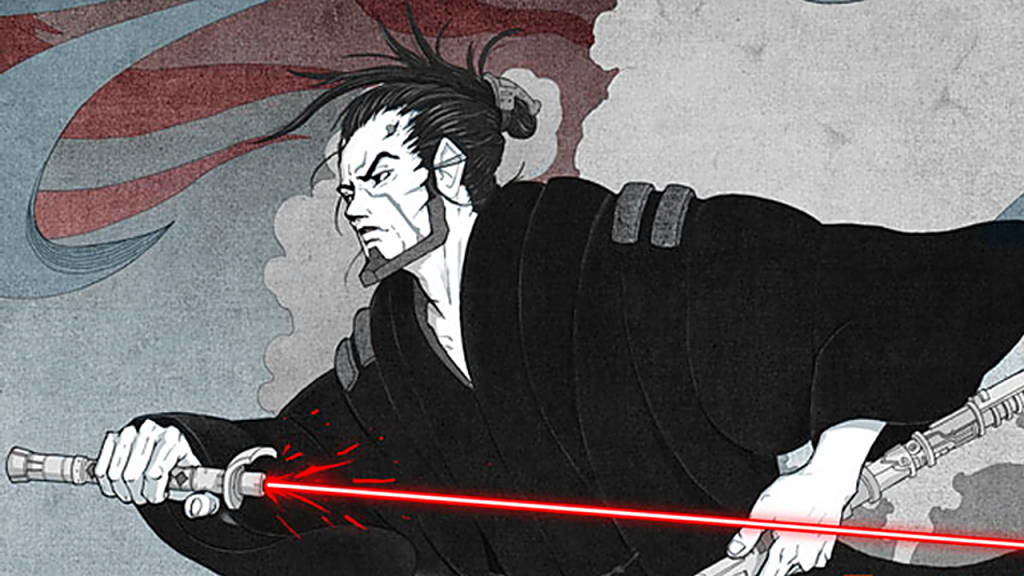 For years, Star Wars fans have shared fan art and even short videos imagining Star Wars characters and situations in Japanese-style animation, a vision that draws on the influence that Japan has had on the franchise, specifically the legendary Japanese Samurai, which heavily inspired George Lucas' vision of the Jedi Knights. Lucasfilm, now in the Disney era, has seemingly answered fans' wishes by producing and releasing Star Wars: Visions, a nine-part anthology series that explores different characters and situations within the Star Wars universe and cutting across various timeframes all done in Japanese-style animation and boasting an all-star voice cast, which includes Joseph Gordon-Leavitt, David Harbour, Neil Patrick Harris, Lucy Liu, George Takei, and even Temuera Morrison, returning to voice a certain famous bounty hunter.
The series, which is similar to other anthology series previously produced by other studios such as The Matrix and Halo, is not intended to be canonical in order to maximize creative freedom, and the short segments differ widely in aesthetics, styles, and tones. The stories range from familial conflicts to galaxy-spanning conflicts and everything in-between. I haven't been able to watch all the segments yet (I've only seen the first two), but I've already been able to watch some truly unique stories, especially one involving an alt-rock band performing for the vile gangster Jabba the Hutt to save one of their bandmates (Tatooine Rhapsody). The sight of a contemporary band performing in the Star Wars universe is a bit jarring, but not hard to enjoy. Despite the differences in the segments, they all share one trait in common, specifically their absolutely stunning visuals. The Ninth Jedi adopts what most anime fans would consider to be a "traditional" anime style. The Duel incorporates a truly unique anime style that viewers may not immediately recognize as anime, but is nonetheless amazing.
RELATED: Top 7 Ralph McQuarrie Concepts That Changed 'Star Wars'
The Star Wars Twitter account recently shared some concept art for the series that depict the beautiful backgrounds as seen in the series, sans the characters. The shared images highlight the various contrasts between the segments, with some appearing highly realistic and others resembling the iconic matte paintings so often used in Star Wars. Some images depict the gritty, grimy, industry of the universe and others the bizarre, flora and fauna of alien worlds, both elements the Star Wars franchise embodies.
As noted above, none of Visions' story segments are canonical, making them essentially part of the Legends expanded universe, something that Lucasfilm, under Disney, has not produced any more content for, although its D+ streaming service has begun adding Legends content such as the 2003 Clone Wars microseries, animated series such as Droids and Ewoks, and the Ewok telemovies. As such, Star Wars: Visions might well be considered the first Legends content ever produced within the Disney era, and that is not a bad thing. Judging by the reception of many Star Wars fans to the Visions anthology, as well as many fans' continuing enjoyment of pre-Disney Legends content in general, Disney's first creative endeavor into creating original non-canon content has been a resounding success. I hope that Disney will produce some more original content like Visions, or possibly even create additional Visions segments for fans to enjoy.
Thank you for supporting us by reading Culture Slate. We would love to hear your feedback on this topic in the comment section below. Feel free to go follow our social media so that you can stay up to date on all of our articles. You can follow us on Facebook here and also on Twitter here. Additionally, we have a Twitch channel that you can follow here and a YouTube channel that you can subscribe to here. Lastly, if you are interested in writing for us yourself, please do not hesitate to fill out our team member application form here.
READ NEXT: Why Palpatine Didn't Taken On Another Apprentice After ROTJ
Source: Screen Rant
Written By Mara Butler
Syndicated From Culture Slate