'Star Wars' Just Revealed These Amazing Retro Action Figures
Throwback!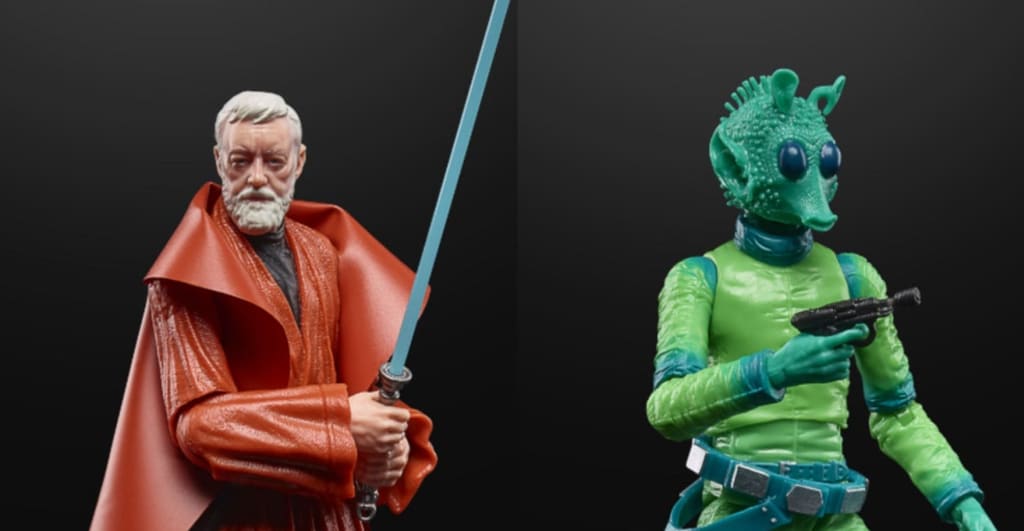 Star Wars, when it is at its best, is all about celebration. The magical feel of a celebration can be reflected not just within the respectful ambassadors of the fandom, but also within some of the products that come out of the franchise. There can be many different reasons to celebrate. It can be as mundane as simply celebrating how awesome in general Star Wars is. Or it could be a celebration of an upcoming project, like a film or a TV show. Or it could be a celebration of something that happened a long time ago, in a galaxy not so far, far away.
This year actually marks a milestone that may not have been on as many Star Wars fans' radars as the 40th anniversary of the franchise was a few years ago. The year 2021 actually ends with 50 years of Lucasfilm, which itself was founded December 10, 1971, nine months after the release of George Lucas' feature film debut, the dystopian sci-fi film THX 1138. So how does anyone mark such an occasion? The answer is straightforward: with toys, of course!
IGN broke the news that Hasbro has revealed a few retro Star Wars figures. These Black Series figures are inspired by the Kenner toys that were released in 1977 to capitalize on the release of the original Star Wars film. (Perhaps there is not as big of a market for THX 1138 toys, but that is not really surprising, given how much more popular Star Wars is.) However, these figures are not meant to completely resemble the Kenner toys 100%. The retro element is more in the paint jobs, but the figures still retain the detailed aspects that collectors of the Black Series are used to seeing. This combination makes for a nice marriage of old and new. The homage is unmistakable, but the toys still feel very "today."
The three figures featured in this Hasbro article are of Old Ben Kenobi, Greedo, and a Jawa. These six-inch figures are set to be released exclusively on Amazon on May 1, 2021, at the price of $19.99 each. You can pre-order them from the links below.
STAR WARS The Black Series Ben (OBI-Wan) Kenobi 6-Inch-Scale Lucasfilm 50th Anniversary Original Trilogy Collectible Action Figure (Amazon Exclusive): https://amzn.to/39ty9mO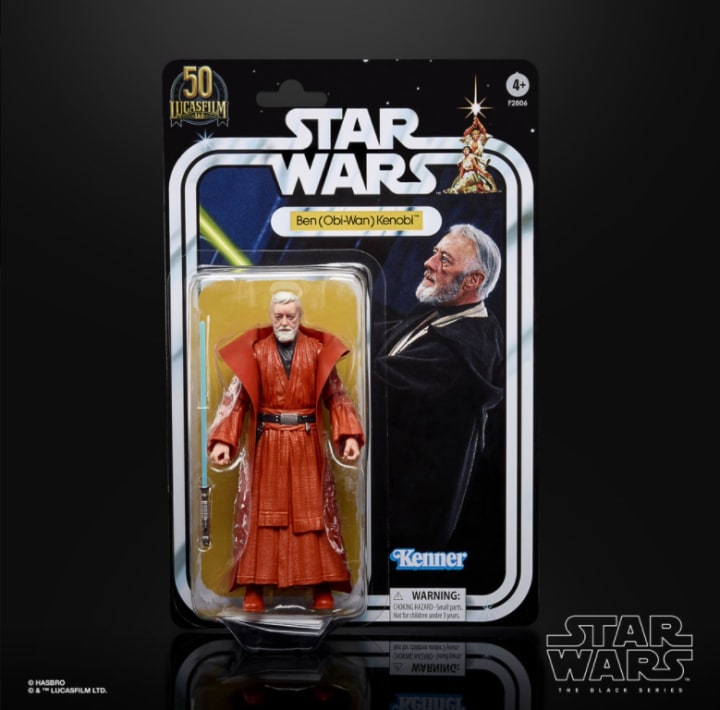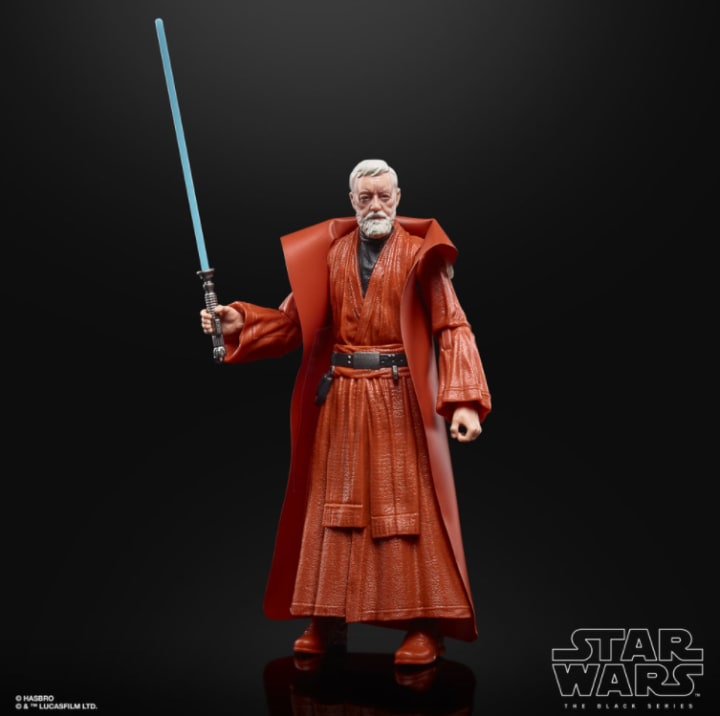 STAR WARS The Black Series Greedo 6-Inch-Scale Lucasfilm 50th Anniversary Original Trilogy Collectible Figure (Amazon Exclusive): https://amzn.to/3iYabTH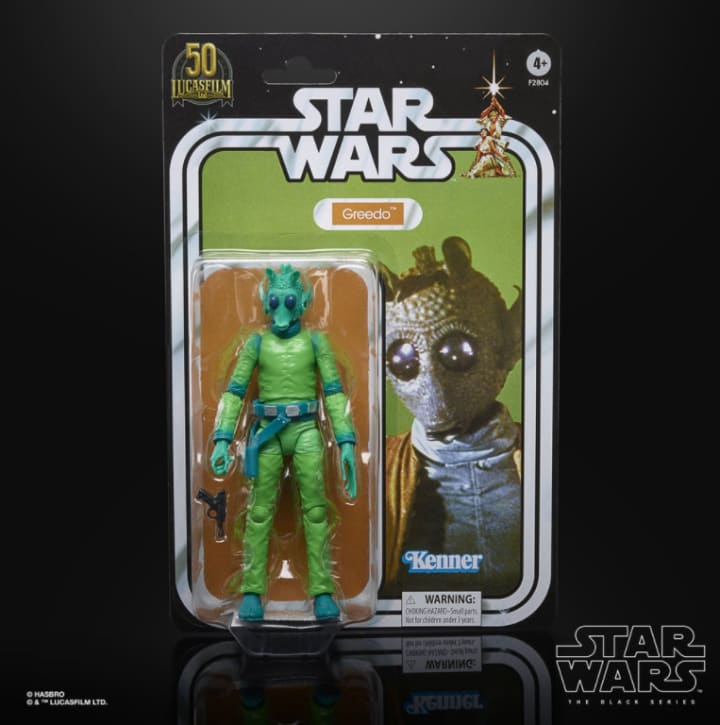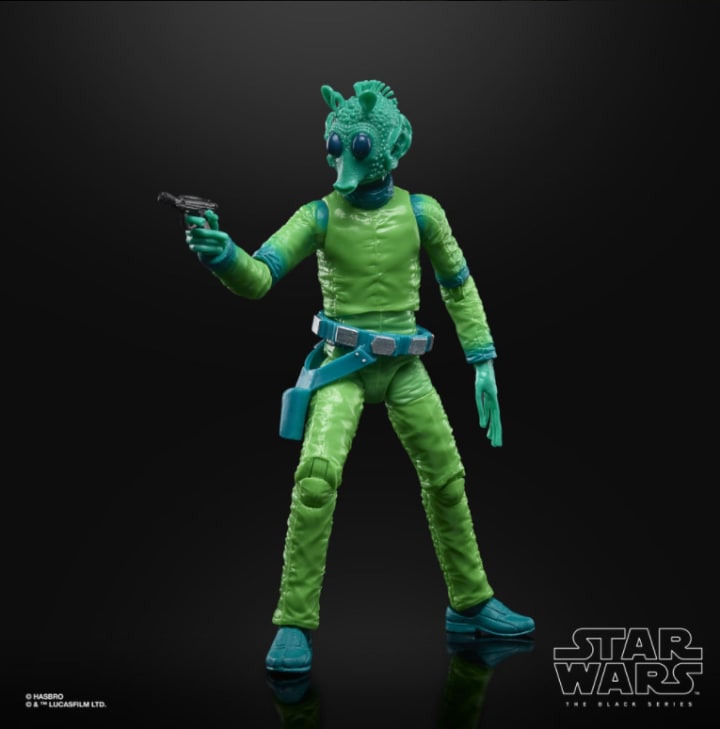 STAR WARS The Black Series Jawa 6-Inch-Scale Lucasfilm 50th Anniversary Original Trilogy Collectible Figure (Amazon Exclusive): https://amzn.to/3otAUcf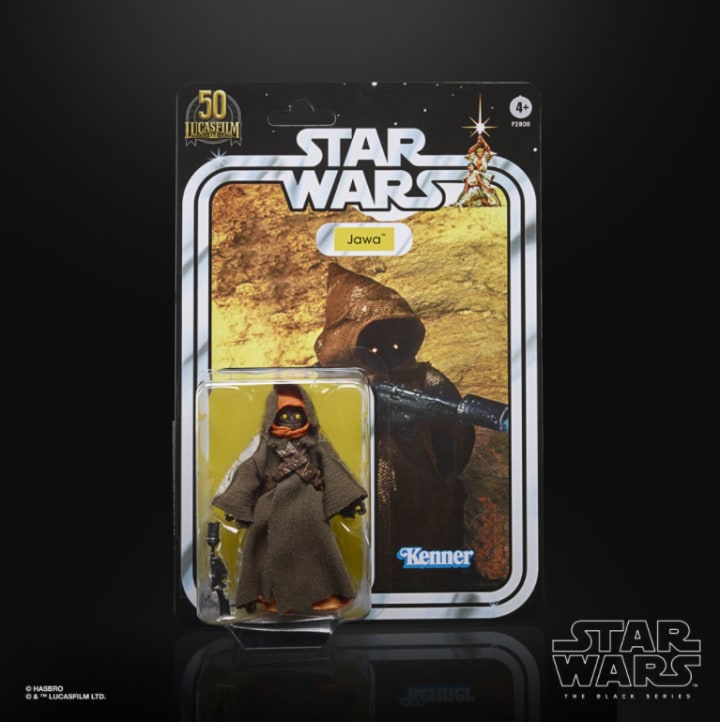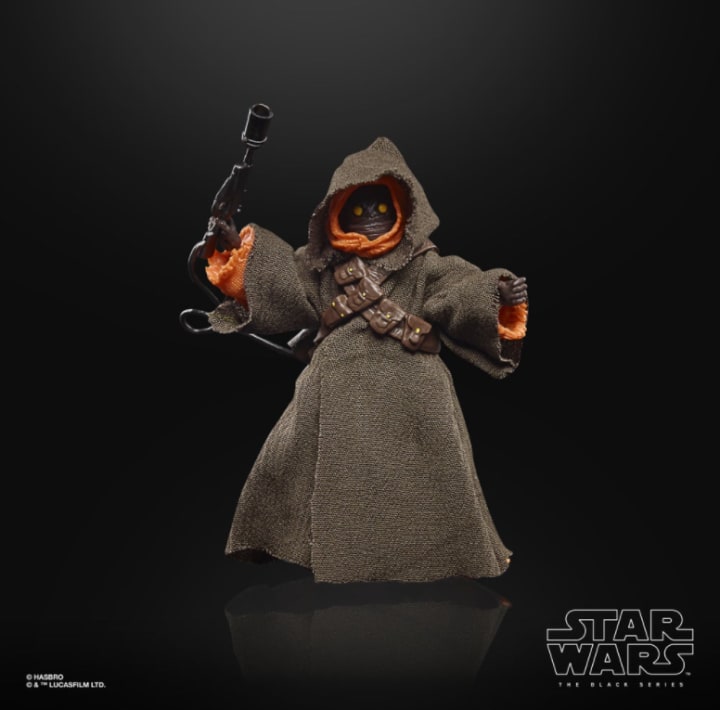 These figures will make a fine addition to any fan's collection. There have been many Star Wars toys over the years, but these ones that harken back to the time when the franchise originally started are nice to throw into the mix. They work very well as a celebration of the 1970s era of Lucasfilm. We have certainly come a long way, and we can celebrate what came before as we celebrate whatever else is to come.
Disclosure: When you purchase something from the retail links that Culture Slate lists, we may earn a small commission on any sales that are made
Thank you for supporting us by reading Culture Slate. We would love to hear your feedback on this topic in the comment section below. Feel free to go follow our social media so that you can stay up to date on all of our articles. You can follow us on Facebook here and also on Twitter here. Additionally, we have a Twitch channel that you can follow here and a YouTube channel that you can subscribe to here. Lastly, if you are interested in writing for us yourself, please do not hesitate to fill out our team member application form here.
Written By Steven Shinder
Source(s): IGN
Syndicated From Culture Slate