'Star Wars: Episode VIII' Director's Cryptic Tweet Backs Insane Fan Theory!
Let's just say we were shocked when fresh off the set of Star Wars: Episode VIII, director Rian Johnson teased fans about one of the craziest theories ever.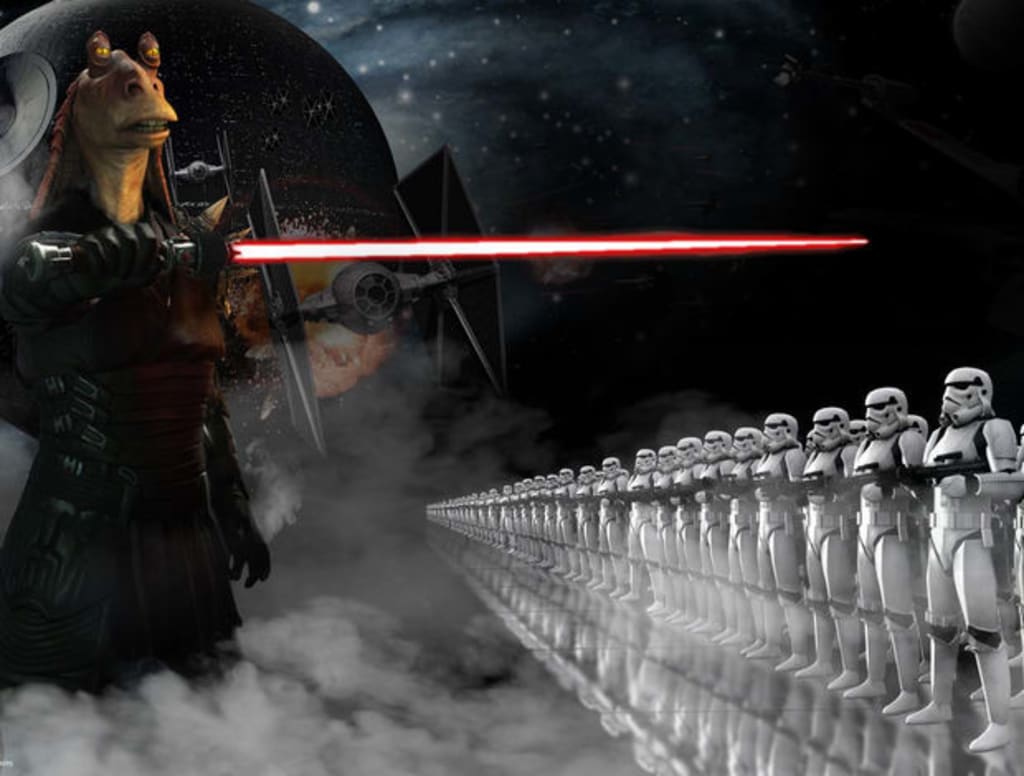 They say there is no 'Snoke' without fire, and this is a doozy of a fan theory. Admittedly there are more tin-foil hat conspiracies floating around the Lucasverse than in your average episode of Game of Thrones, but some gain a lot of traction. From Supreme Leader Snoke being Darth Vader, to Luke's evil motives, we have heard them all. Let's just say we were shocked when fresh off the set of Episode VIII, director Rian Johnson teased fans about one of the craziest theories ever. You know the one...Jar Jar Binks is a Sith.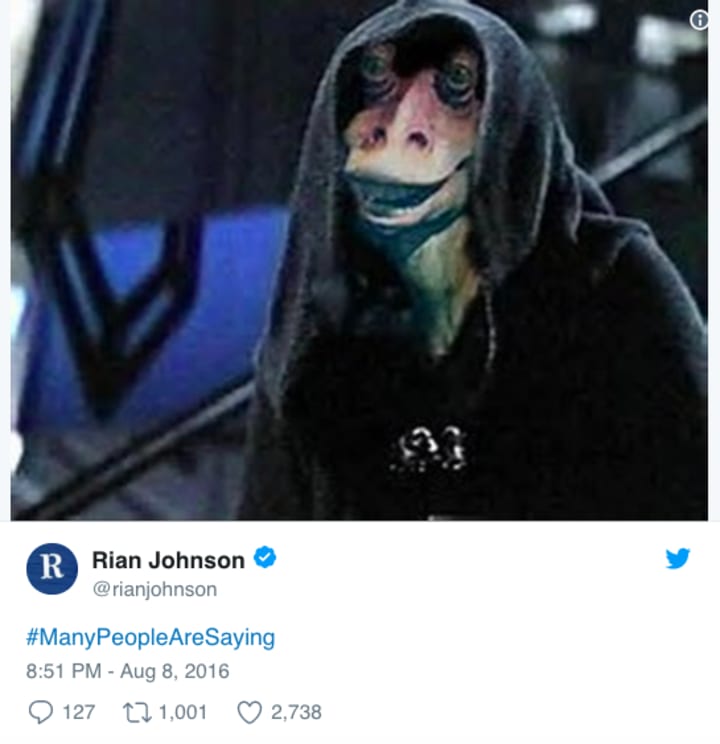 Johnson's tweet is undoubtedly set to rattle a few cages of those who were glad to see the back of Binks - but maybe, just maybe we are going to witness one of the biggest cinematic twists ever. Thankfully Jar Jar was absent from the rebooted Episode VII, but that didn't stop director J.J. Adams weighing in on the Sith issue - telling EW:
There was this unbelievably lengthy analysis, in a very seriously thought-out way, as to why it's obviously true that he is [evil]...That to me is remarkable.
It's true - YouTuber Vincent Vendetta went into great detail to plot out Jar Jar's master plan, and you can watch the full 8.5 minutes below.
The resurrection of Jar Jar?
Whilst Johnson is only signed on to direct Episode VIII of the franchise, you can bet your bottom dollar that there will be consequences for Colin Trevorrow's Episode IX - I mean, come on, how is Johnson going to top killing Han Solo? The last thing Johnson wants is another Attack of the Clones on his hands, so is sure to throw some curveballs in there for us.

Ahmed Best, known for voicing Jar Jar, has previously supported the Darth Jar Jar theory, and even claims that somewhere in the Lucasverse there exists a deleted scene of Emperor Palpatine thanking Jar Jar for assisting his rise to power. Fans will know that the last time we saw the gungan was in a very reduced capacity (a one-line cameo) during Episode III. Earlier this year Best told The Telegraph in a heartbreaking interview:
Even though you play characters, you put a lot of your own personality into it, you get emotionally and personally invested in the work that you do, it's your work and you take pride in it. So when your work is criticized negatively, you feel a hit.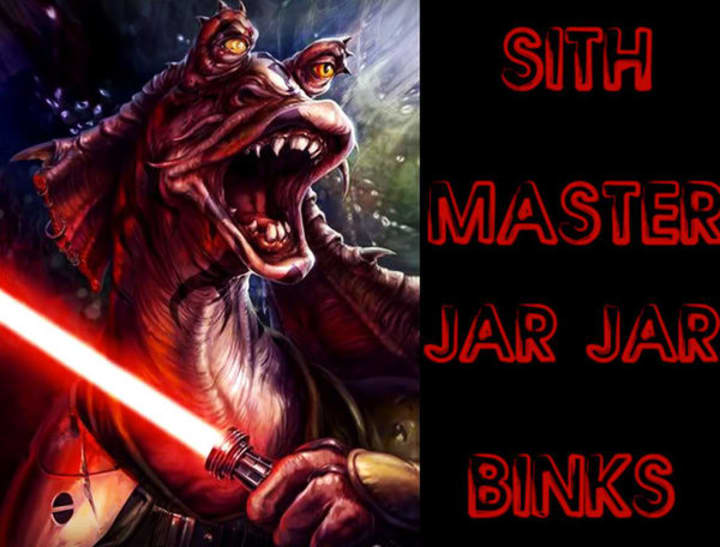 Whilst we may be clamouring for an evil Jar Jar to replace the goofball sidekick of Episode I and Episode II, the man himself might not be as keen:
I think I've done my damage...I'm good with where I stand in the Star Wars universe. I don't need to do that. I'm not really interested in coming back. I did what I did, I thought it was great, I thought it was fun, and now it's time to move on.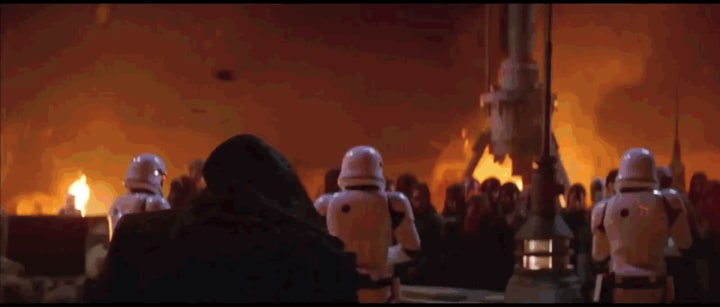 With over a year to wait, we are sure that Johnson has a few more Jedi mind tricks up his sleeve. After previously confirming the return of Maz Kanata, Johnson is a prolific tease on social media. Whilst we try and decipher the other theories of Episode VIII, go back to Johnson's tweet and think about it for a minute. Could the famed director be about to redeem the series' most maligned character? Mind blown!
star wars
Tom is a Manchester-based writer with square eyes and the love of a good pun. Raised on a diet of Jurassic Park, this '90s boy has VHS flowing in his blood. No topic is too big for this freelancer by day, crime-fighting vigilante by night.