Star Wars: Darth Vader #1
Vader at His Most Conflicted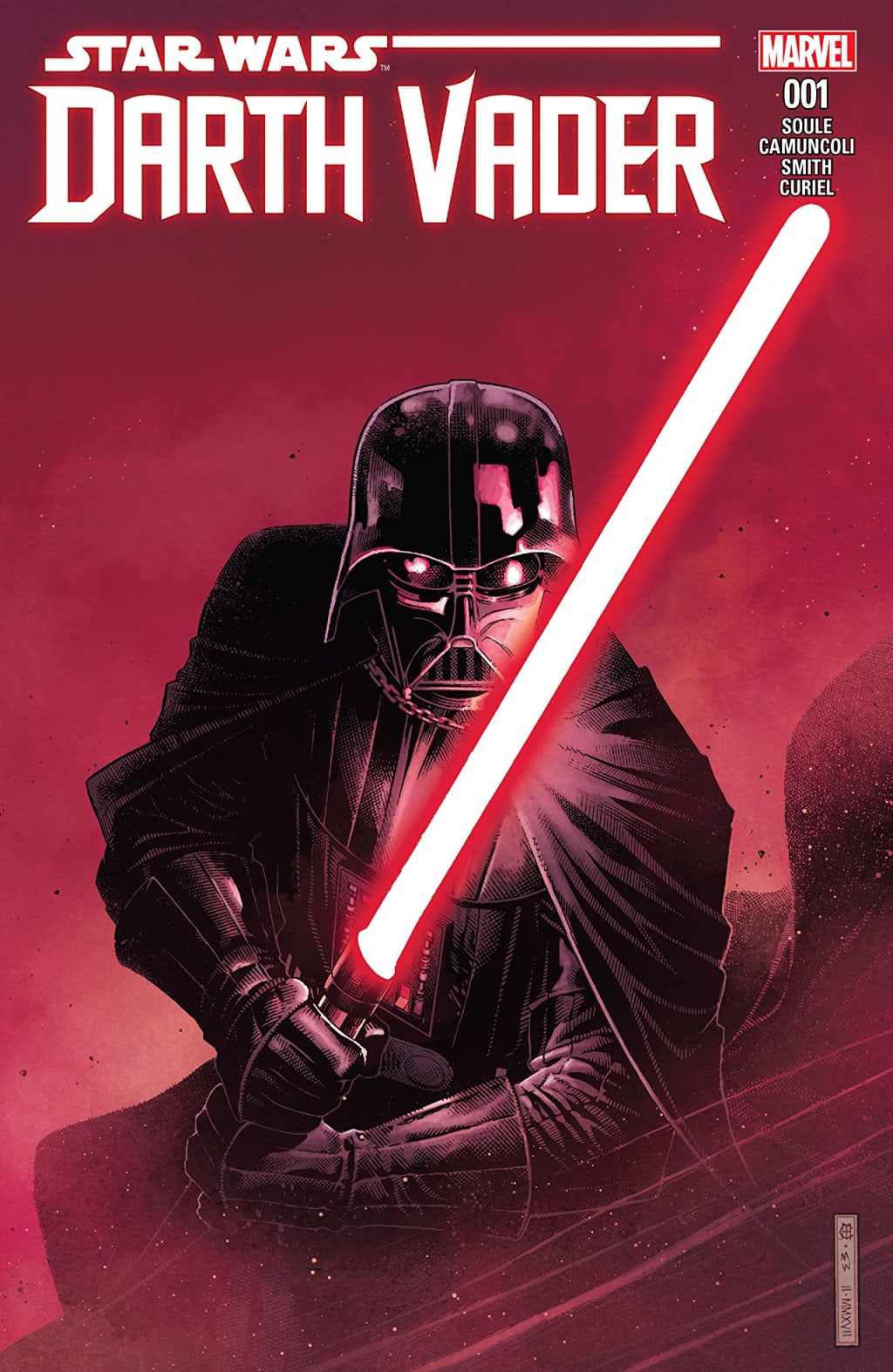 Darth Vader is a bucket of rage in this new ongoing series chronicling his early years as a Sith Lord. Charles Soule already has a lot of experience in the Star Wars comic world writing Obi-Wan and Anakin, Poe Dameron, and the Lando mini-series. Giuseppe Camuncoli brings his art style from various Spider Man titles to the Star Wars universe.
Read this if you have already read Kieron Gillen's great work on Darth Vader that takes place in between Episodes four and five. Read this if you are a completest. Read this if you prefer to ease into the Star Wars comic books and haven't yet read Gillen's and Jason Aaron's work. Read this if you want to read about early Darth Vader when Padme's death is still fresh in his mind.
The first issue is too expensive for what amounts to a 20 page story and then a silly, irrelevant comic strip at the end that is a waste of time. The way Marvel still inserts ads to break up the story telling is very 1990s and it makes me realize why I buy most things in trade paperback formats.
I warn you the reader, my reviews assume you've already read the book because I consider these reviews a conversation. There might be spoilers below and you are now warned.
Aside from the details about the book's value this issue is a good start to what could come together as an important run in the Star Wars canon.
This issue's value is the couple of small things it adds to the canon. It was touched on in the Ahsoka novel and confirmed from the mouth of Palpatine that Sith lightsabers get their color from making the living Kyber crystals bleed and they are not given but taken. That's enough to set our protagonist anti-hero on a quest for a new red one.
The first issue of this ongoing series highlights Palpatine still fucking with Vader's head and evolves the fatherly relationship Anakin and Palpatine had in the prequel films and Clone Wars series. Palpatine now is a boss, one that wants Vader to succeed but also has his eye set on ruling the wider Galactic Empire and is done focusing on Vader's personal issues.
The remainder of the book shows Mas Amedda introducing the coming Empire and then a throw away battle of Darth Vader vs a group of bandits that steal his transportation on a planet where his light saber quest is supposed to begin.
The art by Giuseppe Camuncoli is more cartoony than most of the art that's appeared in the main Star Wars book and Gillen's Darth Vader run. It's too early for me to lay down an actual opinion, but my preference might be Camuncoli's over some of the photo realistic work I've seen in the aforementioned titles. It's not as cartoony as what Terry Dodson did in the Princess Leia miniseries, but it leans that way a good example is shown below in a drawing of Mas Amedda about to destroy Yoda's lightsaber.
We forget that first issues are big set ups, like slow feel out rounds in a boxing match. This doesn't mean it shouldn't be read or bought. I have a lot of hope for this series, a big let down in Rebels and a lot of the comics that take place between episode four and five is that Vader is just too strong. It takes the incredible imagination of Kieron Gillen to write those kinds of stories. A new series about a young Vader learning about his cybernetics, how to use the dark side of the force, and acquiring a light saber seems fertile ground for great stories. It's going to be fun to see what Charles Soule has in store for us.
Cartoony Mas Amedda Destroying Yoda's Lightsaber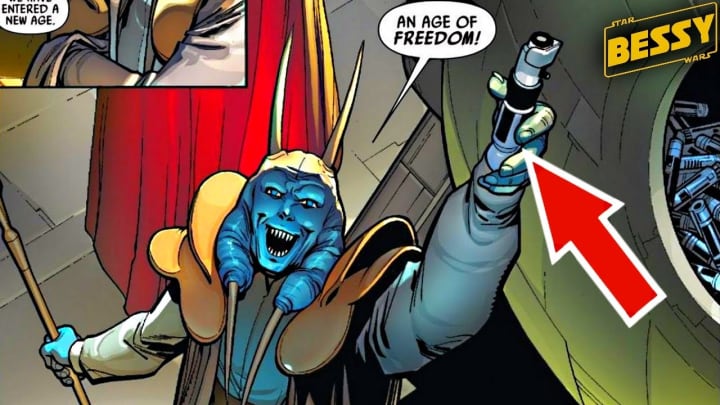 About the Creator
Leader of men. Drinker of beer. Reader of words. Learner of stuff.
twitter.com/chrissarda
Reader insights
Be the first to share your insights about this piece.
Add your insights