'Star Wars Battlefront II' Actors Might Be Working Secretly on Sequel
What Could Happen?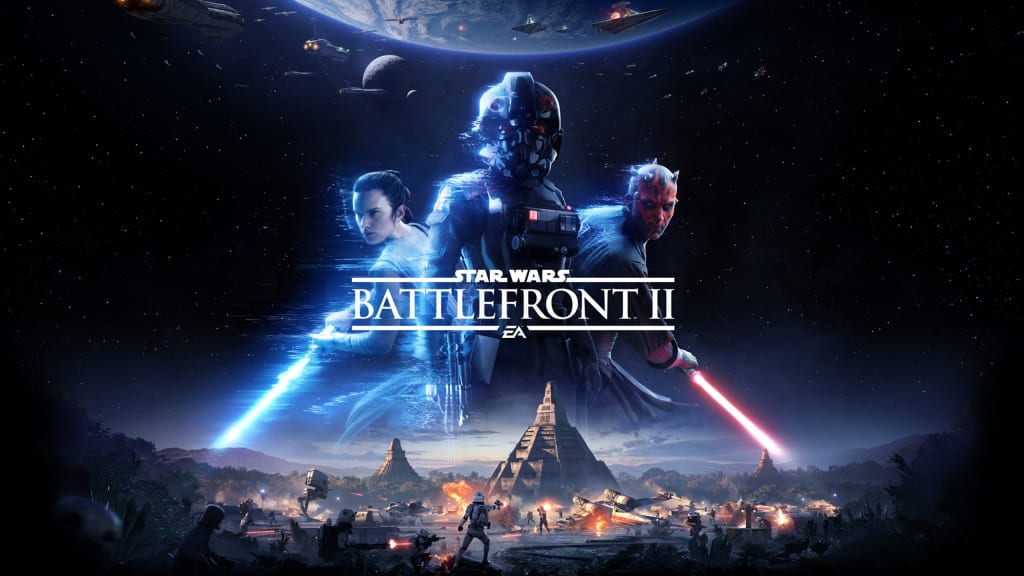 Something new is cooking for the fans of Star Wars and videogames. Or at least that is what two actors seem to be implying via Twitter. Or maybe they are just trying to play with our minds and imagination. Anyway, what happened is that two of the principle actors of the 2017 video game Star Wars Battlefront II, Anthony Skordy and J.T. Ramini (who played the characters Admiral Garrick Versio and Del Meeko respectively), chatted with each other via tweets that seem to indicate that they are working together on a new project that is being kept secret.
Anthony Skordi shared a tweet with his followers recognizing what a great actor and human being his colleague T.J. Ramini is. Minutes later, Ramini replied with another tweet leaving us in suspense over what they could be working on in secret. It seems that they do not want to tell us or perhaps that they are prohibited from talking about the new project just yet.
The tweet was from December 2020, but also, a couple of months before that, back in October, another actor from the game, Janina Gavankar (who played Iden Versio) shared a video of herself with a suit, ready to shoot on a green screen or something, dancing and looking happy, but never mentioning any names in the tweet. No mention of Anthony or T.J. and what it might be about. When a follower asked her if she was doing something pertaining to her character Iden Versio, she never replied to her fans, leaving more doubt about a new game from the saga.
On Reddit, the user Potatoslayer2 claimed to have seen the actors Janina Gavankar, Anthony Skordy, and T.J. Ramini all together in Los Angeles. The actors have never confirmed or denied that a new installment in the Battlefront series is in development.
While there are some theories about this potential new game, Gavankar recently had a hand live-action Star Wars, but not as a Iden Versio. Rather, she was a puppeteer for "Chapter 11" of the Disney+ original series The Mandalorian, and she shared the photo with her fans on Twitter.
Before that, she also provided various voices for The Last Jedi and The Rise of Skywalker.
Back at the launch of Star Wars Battlefront II in 2017, the video game was criticized for encouraging the players to spend real money in what they called loot boxes, but the problem was that even when one spent money on the game, one had to accumulate hours playing to unlock a favorite character. This prompted a lot of negative reviews on the Reddit platform.
After two years of developing content, the Star Wars Battlefront II team said they "deployed more than two dozen of free content updated and have shaped and expanded the video game into something truly special for Star Wars fans, introducing game-changing heroes, fan favorite reinforcements, exotic planets and epic new ways play across all three cinematic eras".
With these tweets without any answers, fans are getting excited about the idea of a new Star Wars Battlefront game coming, and they like to speculate about a new story in the series, how it will be, when it is coming, and, more importantly, whether it will be a multiplayer game without the paywall that the last one had. Even EA and Lucasfilm have no comment about it.
In between releases, gamers and Star Wars fans can still play other video games from Star Wars saga like Jedi: Fallen Order. Keep checking back with Culture Slate to check when Lucasfilm or EA gives us the good news with another Star Wars video game! We will be vigilante about the news of the galaxy far, far away!
Written By Carlos Rojas
Syndicated From Culture Slate