Snoke Actor's Reaction To His Character's Death
Do You Feel The Same?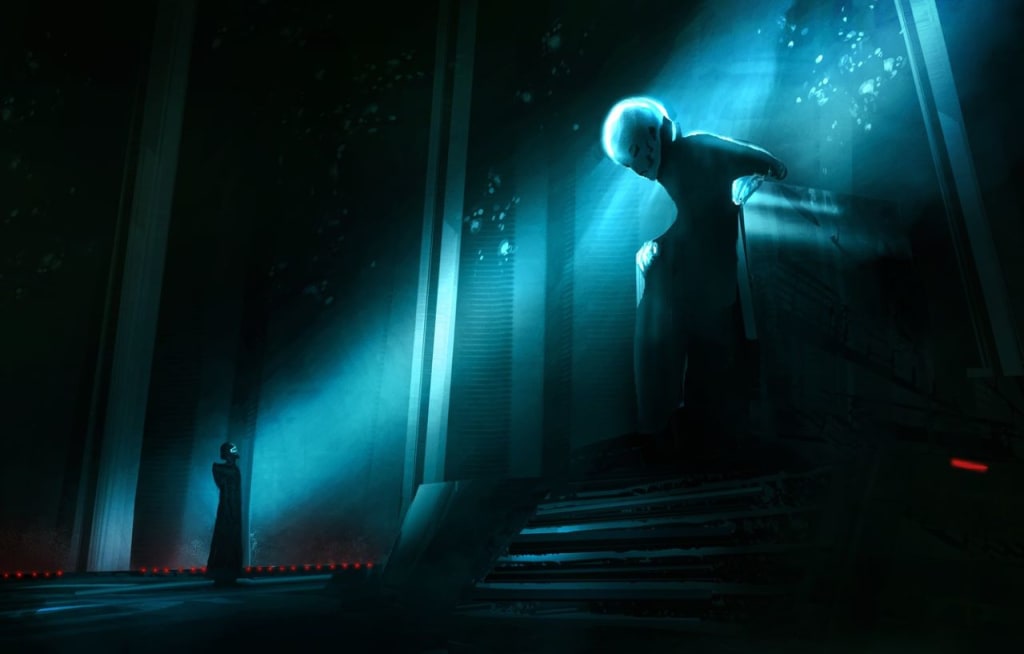 Even though the conclusion to the sequel trilogy, The Rise of Skywalker, came out in 2019, the conversation about the movies continued to this day. Recently, a U.S. Federal Court ruled that The Last Jedi was "mediocre" (although I am not sure why the federal court was involved). George Lucas's ex-wife Marcia Lucas also spoke out against the sequel trilogy, claiming the studio had failed to understand Star Wars as a whole. While Star Wars fans' opinion on the sequel trilogy remained relatively unchanged, at least one person found success after he exited the scene. Andy Serkis, who played Supreme Leader Snoke, had gone on to play Ulysses Klaue in Marvel's Black Panther, direct Sony's surprise hit Venom: Let There Be Carnage, and is due to portray Alfred Pennyworth in the upcoming movie The Batman. We had previously seen him as Gollum in The Lord of the Rings trilogy, King Kong in the eponymous film, and Caesar in Planet of the Apes.
In an interview with Gizmodo, Serkis spoke up about the unexpected death of his character in The Last Jedi, and his short stint in the Star Wars universe.
"I was devastated when I read that script because it was all going so well. I was like, 'Man, this is a boss character. I'm going to love playing... what!? You're kidding me, what?' I was like 'Okay, is a good idea? I supposed it is. I was slightly mortified, pardon the pun."
I can understand where he was coming from. After all, to think that you are playing an important character in the biggest franchise of all time only to later learn that your character is getting chopped in a plot twist. It must sting a bit after all the energy you have poured into the role.
RELATED: Marcia Lucas Speaks Out Against The Sequel Trilogy
Despite his opinion on his character's unexpected death, he had good things to say about The Last Jedi itself:
"It was all in the right, I think. I loved playing that character and I love the face-off scene between Kylo Ren and Rey, and so it was great."
Serkis's reaction to the news of Snoke's death was in fact very similar to that of the Star Wars fans who were watching the scene play out in the cinema. Following The Force Awakens, there had been much speculation and engaging fan theories surrounding Snoke's identity and history. The interest in this shadowy character's backstory rivaled that of Rey, the hero of the new trilogy. Snoke's death in The Last Jedi was not what many people, Serkis included, had seen coming.
The mystery around Snoke's identity was just as much of a mystery to Rian Johnson who directed The Last Jedi. Johnson would later tell us that he had been focusing on Kylo Ren and not so much Supreme Leader Snoke. After all, Snoke's identity was not something of interest to him. Snoke was just a catalyst in the character development of Kylo Ren. This is something I personally take issue with. While I love all nine Star Wars movies, I think it is quite selfish for the director to take away what could have been very interesting for fans. Snoke had been set up so well in The Force Awakens, but Johnson was not keen on further developing the character. This had to be frustrating for Serkis, who was as invested in the character as much as the fans, if not more so.
Even though actor Andy Serkis was understandably disappointed by the decision to axe Snoke in The Last Jedi, he respected the decision. While his character did not appear on screen again, fans would eventually discover his origin in The Rise of Skywalker when Kylo Ren saw clones of Snoke in the vats on Exegol. We may never know what could have been if Snoke had not been killed off. What would be his role in Palpatine's greater scheme of things? Would it have made for a more engaging to the saga? I think it would have.
READ NEXT: 'The Last Jedi' Is The Best 'Star Wars' Movie And Here Is Why
Written By Ross McKechnie
Source: The Direct
Syndicated From Culture Slate