Sirens Unbound:Fifth Mage War Series Book One by Laura Engelhardt
Today's Book Spotlight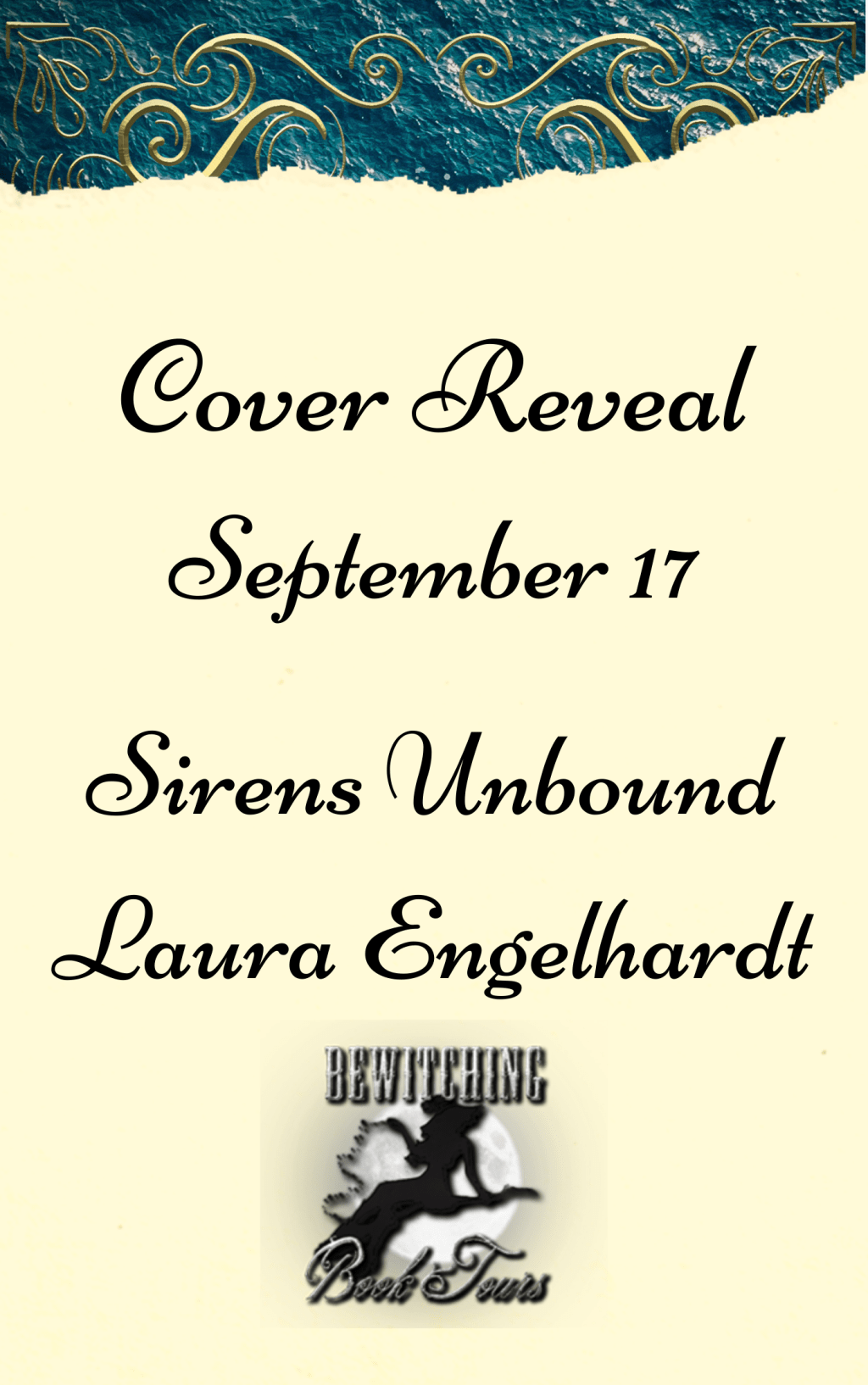 Provided by Bewitching Book Tours
Tagline: A magical epic about sirens, fae, and family ties.
Book Description
Siren's Unbound is an epic urban fantasy published in July of 2019 with a beautiful cover by artist Rena Violet and an astounding story written by Laura Engelhardt. Here is a short description of what the author provided me.
Dr. Amy Bant faces the challenge of her career as she seeks to develop a cure for magical blindness. Manipulated by the mages and military alike, she devotes herself to perfecting a procedure that will unleash magical powers not seen since the days of Aphrodite and Morgan le Fay. In pursuit of the medical answer, Amy will uncover truths that have been hidden by mages, fae, and even her own family. Actions have consequences, and the decisions made by the Bant family will set off the most destructive war the world has ever seen.
In this first book of the Fifth Mage War urban fantasy epic, the Bant family is pulled onto opposing sides of a looming war. Born protectors, they will travel the world to save the people they love from those who would destroy them. In this tumultuous time of prophecies, politics, and magick, can the family stay together?
Meet the Bant Family:
Cordelia crosses oceans in her quest to save the Yorkshire fae from extinction.
Amy single-mindedly pursues medical answers, ignorant of the secrets others are keeping.
Thomas discovers inner strength as he breaks with his familiar life to protect the mage he loves.
Mary attempts to hold her family together, unaware that her mother is still watching over them all.
Mira, the matriarch who sacrificed everything to keep her family together, is now forced to confront her painful past in order to keep her children safe.
You may purchase the book on Amazon here.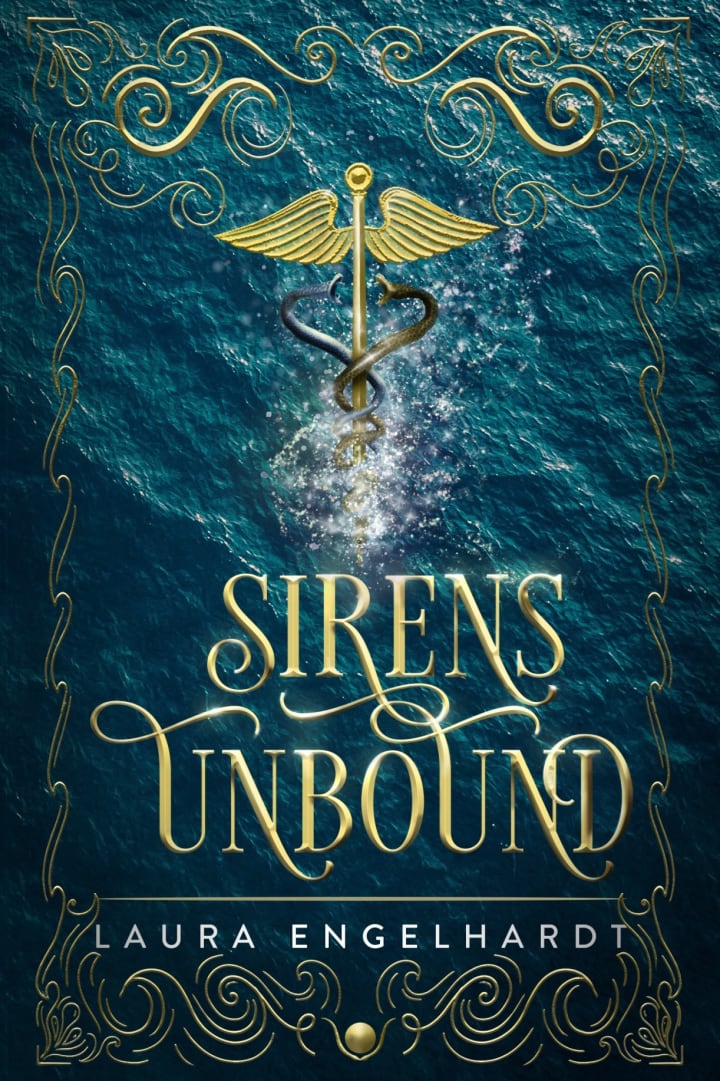 About the Author:
An avid sf/fantasy reader, Laura Engelhardt writes the kind of book she likes to read: fantasy with intricate worlds and complex characters facing moral dilemmas. She started writing plays in college, then moved to Germany, where she continued to write while teaching ESL to executives. After moving back to the U.S., she supported her playwriting by teaching ballroom dance and working retail. Deciding that living in her parents' attic wasn't for her, Laura went to law school and then spent the next seventeen years as a lawyer and compliance officer in New York City. In 2017, she quit Wall Street and began helping people resolve disputes as a mediator and arbitrator. She now lives in New Jersey with her family.
Contact: https://lauraengelhardt.com/contact
Website/blog: https://lauraengelhardt.com/
Facebook: https://www.facebook.com/5thMageWar/
Goodreads: https://www.goodreads.com/author/show/19426998.Laura_Engelhardt
Sirens Unbound - a magical epic about sirens, fae & family ties. 2019 Ink & Insights Finalist: "Sirens that feed and aid? Fae trapped in England in a prisoner camp? Mages getting optical surgery for magick sight? Loved it!" Find out more at https://lauraengelhardt.com/books
Midnight Musings Information
Hello all! I am a former sociology professor who lost her 11 year job at a community college this May. Due to Covid and mine and my mother's health, a traditional job isn't working out as well as I thought that it would.
So, I decided to try my hand at writing here, providing my self care and yoga classes as well as my metaphysical gifts via Zoom.
I am hoping that my hobbies may take off as a full time career. I have 3 Facebook pages for each endeavor and if you could take a moment and give them a like and subscribe to my You Tube channel then this would be very helpful. Thank you in advance.
Visit my author page at Bertena Varney Author on Facebook here https://www.facebook.com/bertenavarneyauthor/ for more information on my books.
And visit Midnight Musings Facebook Page here https://www.facebook.com/midnightmusingswithbertena/ to see what metaphysical things that I am up to.
And subscribe to my new YouTube Channel here https://www.youtube.com/channel/UCHA5C5qAsXCJXwbNxqjedVQ/
Visit A New You Self Care and Wellness Center Facebook Page https://www.facebook.com/anewyouselfcare/ for my yoga, meditation and other self-care classes .
If you want to support me in helping make my hobbies become my main job simply leave a tip for me then visit my profile here.
https://vocal.media/authors/midnight-musings-with-bertena