Should Marvel Adapt 'The Empire Strikes Back' Again?
Speculation About What Could Come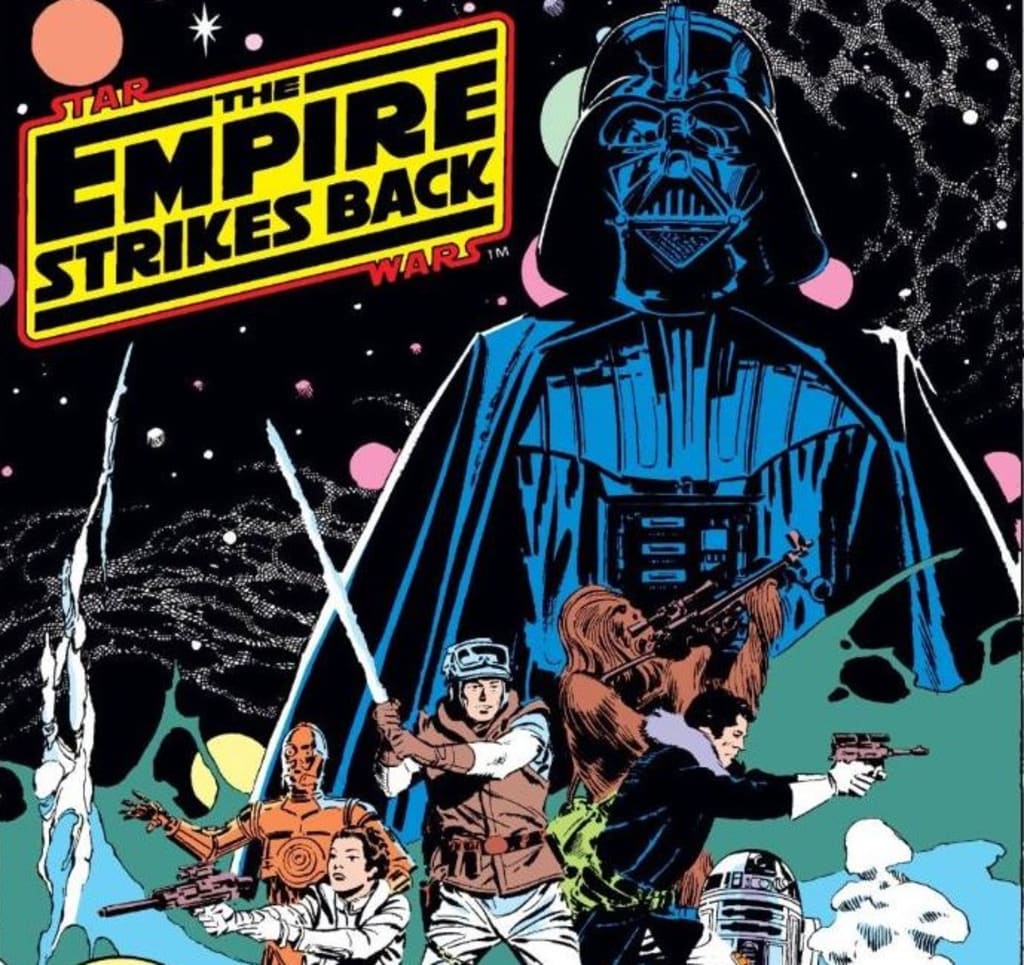 (Credit: Marvel Comics)
Since 2015, Marvel has been publishing an ongoing comic series simply titled Star Wars. These issues have essentially been the adventures of Luke, Leia, Han, Chewie, Artoo, and Threepio, filling in the gap between A New Hope and The Empire Strikes Back. For a while, readers have been wanting this series to go beyond this three-year period. Now, Greg Pak is taking the reigns of the series, starting with Star Wars #68. This will kick-start the Rebels and Rogues arc, which is set just before The Empire Strikes Back. It seems that readers are finally getting their wish. But if this series is to go beyond Empire, there remains a question: Should Marvel adapt The Empire Strikes Back again?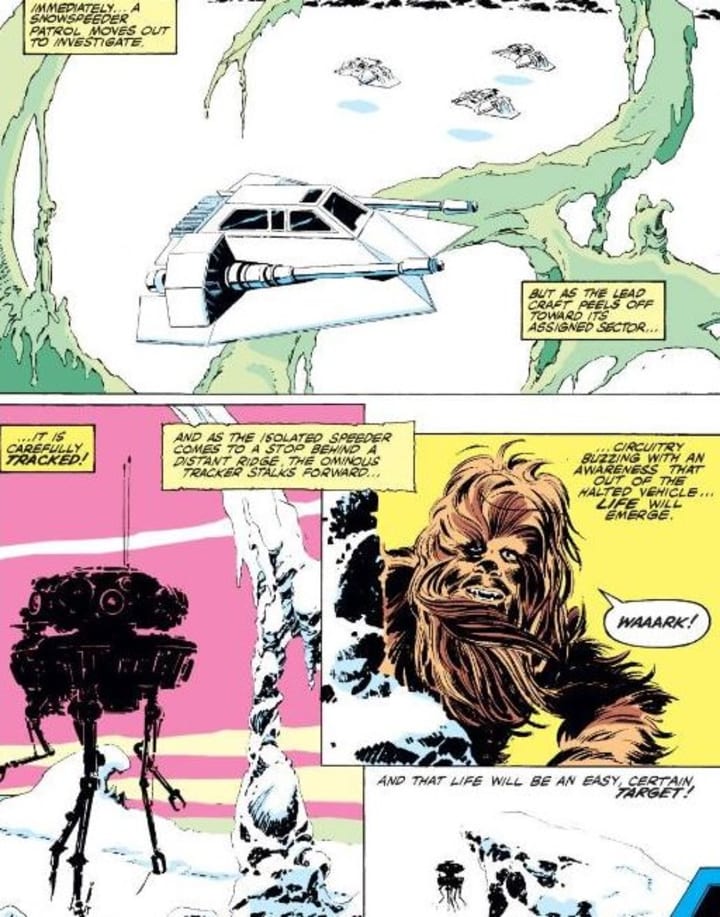 The Original Run
The reason that I say "again" is that Marvel Comics already adapted the film back when it originally had the Star Wars license. In 1980, they adapted the film in Star Wars #39-44. Back then, Archie Goodwin did the writing, while Al Williamson and Carlos Garzon provided magnificent illustrations. Hoth looks more alien than it does in the film, reminding me of some of Roger Dean's artwork for albums by such progressive rock bands as Yes. The art looked organic and has a really good color palette. Even though the art didn't quite reflect the movie 100 percent, it was still great to look at. And since the comics were being made before the movie came out, the scenes, dialogue, and order of events did not quite line up.
So what could we gain from another adaptation? Well, it's easier to adapt the film shot for shot. But where's the fun in that? Why adapt the movie and make it look exactly how it is when one could simply just play the movie? The only way that a new adaptation would be appealing to me would be if there were extra scenes that could be considered canon. But that can be a slippery slope, especially if there happen to be moments of abbreviated dialogue, which wouldn't quite match what we see onscreen.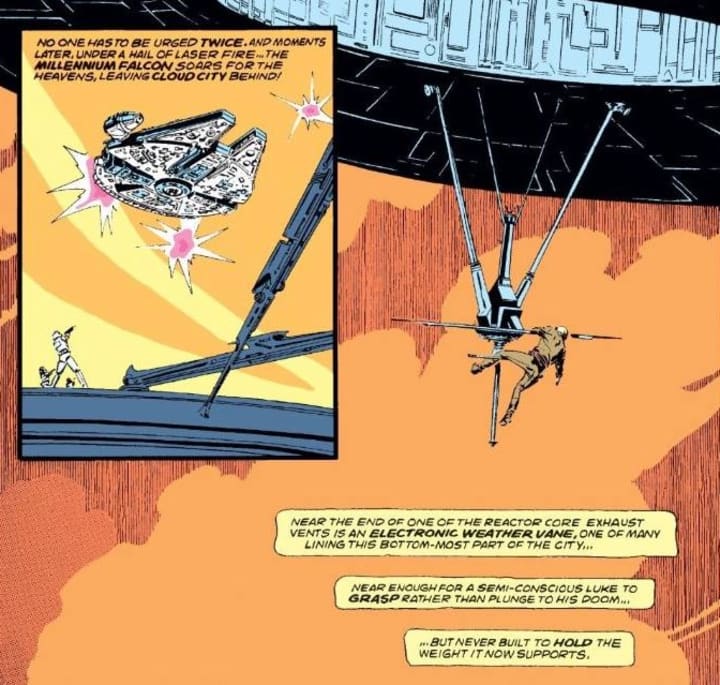 Project Luminous is Looming
I can see the temptation in adapting the film again. May 21, 2020 will be celebrated as the 40th anniversary of The Empire Strikes Back. At Star Wars Celebration Chicago, it was announced that some writers are working on a secret project called Project Luminous. Fans have speculated that this could have something to do with the 40th anniversary of The Empire Strikes Back, citing Yoda's line from the movie, "Luminous beings are we, not this crude matter." Some believe it could be something in the vein of Star Wars: From a Certain Point of View, a short story collection commemorating the 40th anniversary of A New Hope. Some believe that it might simply be the name of a multimedia project rather than a short story collection. Though I cannot imagine such a project going beyond just prose and comics. Whatever the case, this project could, in some way, tie into the 40th anniversary of Empire.
The writers who have been announced for Project Luminous are Cavan Scott, Claudia Gray, Charles Soule, Daniel Jose Older, and Justina Ireland. Greg Pak has not been announced as one of the people working on this, but I could still imagine there being a desire to have the comic series playing into the 40th anniversary. After all, Rebels and Rogues takes place right before the film. At the moment, we do not know how long this particular arc will be. It seems that it will go on at least up to Star Wars #71, based on the solicitation: "The REBELS AND ROGUES" epic continues as our heroes' mission to divert the IMPERIAL FLEET spins out of control!" The fact that it's described as an epic, and that Star Wars Vol. 12 will collect #68 to 75, leads me to believe that Rebels and Rogues will be an eight-issue arc. At the pace that the issue releases are scheduled, I expect Star Wars #75 to come out in December, with #76 coming out in January 2020, thus jump-starting the 40th anniversary year. And if an adaptation of Empire were to begin here and end up being about six issues (as has usually been the case for other comic adaptations of Star Wars films), I could see it finishing up in May 2020, the 40th anniversary month.
Do We Need This?
While I do find the 40th anniversary idea somewhat attractive, I don't think there's really a need for another comic adaptation of The Empire Strikes Back. It would be kinda weird, seeing as how Marvel didn't adapt A New Hope again after re-acquiring the Star Wars license. The original adaptation has a certain charm to it, and I don't necessarily need a modern version. Plus, the main people reading these Star Wars comics are probably those who've already seen the movies. So an issue set after Empire could simply begin with a crawl summarizing the events of Empire. The comic adaptations are not necessarily something I get super excited for when new stories are what I want.
However, I do think there could be some sort of compromise if Marvel does really want to commemorate the 40th anniversary. In Charles Soule's Poe Dameron comics, there was an arc titled "The Awakening," which showed Poe's unseen adventures during The Force Awakens and Black Squadron's unseen mission during The Last Jedi. While the adventures of the main characters are documented pretty well within The Empire Strikes Back itself, I could see a series of one-shots featuring minor characters in the background of events in the film. Or if Pak can think of good stories, he could try one-shots each featuring a main character or two in moments between scenes of the film, kinda like how Jason Aaron made one-shots for the main characters at the end of his run.
Conclusion
Again, I have no idea whether or not Marvel plans on doing anything with The Empire Strikes Back this coming year. This is all just speculation and guess-work on my part. I am not privy to any plans. But I cannot help wondering what's in store for us as Greg Pak brings the Star Wars comic series toward and beyond The Empire Strikes Back. As a side note, I do hope that we get to see the bounty hunter on Ord Mantell mentioned by Han before we get to the time of Empire. But who knows what we could see? As a wise Jedi once said, "Difficult to see. Always in motion is the future."