Should City Bus Companies Allow Independent Bus Owners Jobs For Hire As Back Up Route Drivers?
Futurism, Transportation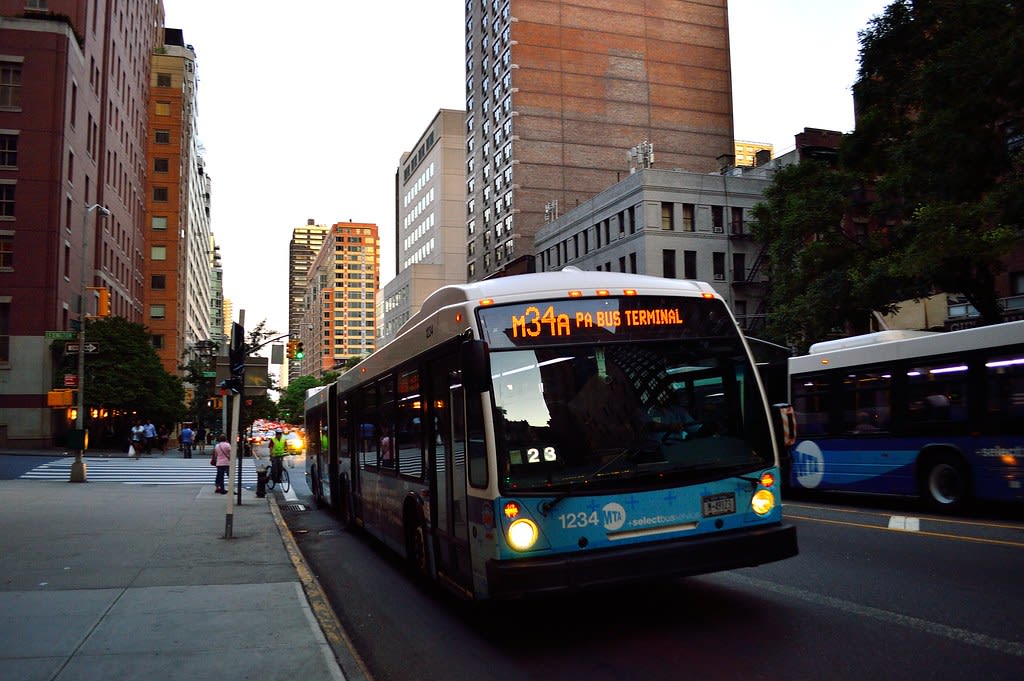 Should City Bus Companies Allow Independent Bus Owners Jobs For Hire As Back Up Route Drivers? Not to steal the city's passenger bus industry away from the company. More like an addition to the local bus transportation service whenever the bus company needs additional drivers to provide their own passenger bus.   Like an Uber bus to a passenger needing one.  But Uber Bus has not grown into the retail market yet and they only in a couple or so cities around the world. 
However, it would be too crowded with private bus owners' own buses at every city bus stop where city bus passengers await, because of the high number of entrants there might be with their own bus wanting to give you a ride. There wouldn't be space for the city's own bus number on that specific timed route to pick the passengers up. Unless the company was to notify private bus owners of alternate times to run their own buses back up service for that day, where they could show at all the bus stops on a specified route to pick passengers up, right? Say, a few minutes after the local city company's bus departs with passengers. That would be at times throughout the day where the bus company had known they was going to have extra numbers of riders, or their expectation of riders for that day to be high. They can base that information from a number of reasons.
Imagine you having your passenger bus driver license and your own passenger bus. And being able to download an app from a local city bus company, like say for instance Sacramento Regional Transit, or UTA Salt Lake City. And, being able to receive a specific route that you can agree on showing up to, by tapping the screen, where you can pick passengers up at the times listed for the bus company that wants you to be at specific bus stops on that specified route.
With the agreement of being a independent back up bus route driver for a city bus company, they would install a fare payment box on your bus, a navigator and video cameras. The cameras would be to count the number of passengers getting on and off of your bus, and for security reasons, say, to identify someone if they was to do something wrong on the bus. Now don't think of that as stealing the city's bus service, and just think of it as providing your private passenger bus for hire. Now you're in business.
What would it take for all of the cities in the United States to put that into motion? At least all of the major cities. Connect your payment information to the local bus company through the app, and you get paid the same day when the bus company connected to the app calculates your service on that route for the day. That may be a technology of the near future everywhere you go, for the people that are trying to speed up and get somewhere, and not slow down. Can you think of any extra peripheral or equipment that these new uber like local passenger bus services would or could accommodate? The rise in the transportation industry is exceeding it's expectations from all sorts of reasons. Lots of elderly people like to ride the bus because some of them have lost lots of energy over the years, and tend to fall asleep at odd hours. So they don't drive as much as they used to. Some people have to use certain routes to get to work where there is no parking in or around the jobsite. So they may park their vehicle at home, or at the closest park lot near the bus stop they have to get on at. Then, you have youngsters that either do not have a driver license yet or just don't feel like going to get one because they're not ready for the driver tests.
I was going to speculate those as some of the reasons for people needing a bus at times there may be extra riders. Not just the ones that missed a bus or got to a bus stop when the bus was peeling off. Stay on the lookout for growth within this new industry.