She Is The Chosen One: Why Lucasfilm Should Hire Patty Jenkins For 'Star Wars: Episode IX'
In the same way that the Force convulsed after the destruction of Alderaan, the internet is now ablaze with gossip in the wake of Colin Trevorrow's exit from Star Wars: Episode IX.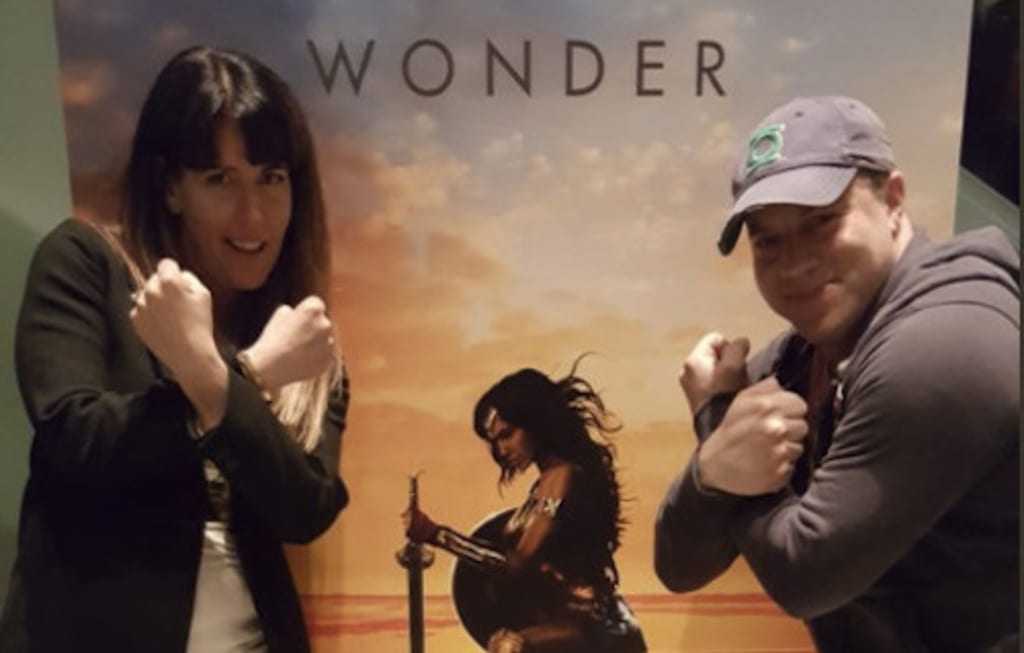 In the same way that the Force convulsed after the destruction of Alderaan, the internet is now ablaze with gossip in the wake of Colin Trevorrow's exit from Star Wars: Episode IX. Both he and Lucasfilm have cited the good old "creative differences" line as the reason for their split, however, talk has already turned to his replacement. With Star Wars: The Last Jedi bound for our cinemas in several months and Episode IX scheduled for a 2019 release, time — and damage control — will be at the forefront of Lucasfilm's mind.
Speculation about Trevorrow's replacement is wide-ranging, with the likes of Kenneth Branagh and Steven Spielberg being offered up as suitable candidates. Yet there is one nominee who, to many fans, stands head and shoulders above the rest: Wonder Woman director Patty Jenkins. Why? Well, read on to find out!
1. Patty Jenkins Can Handle The Action
Already an acclaimed filmmaker thanks to her work on Monster, Patty Jenkins has also proven that she's also adept at staging action scenes. Of course, we all know that sci-fi action films like Star Wars necessitate a good story so that they're engaging to watch, but here story and exciting escapades must absolutely go hand in hand. Thus the director needs to know how to tackle these tricky scenes; after all it's not Star Wars without those bombastic battles!
Indeed, it's widely acknowledged that the directors whom Lucasfilm previously courted all had proved that they could handle the stresses of special effects and stunt work. Colin Trevorrow did so with the monstrous success of Jurassic World, and Rian Johnson likewise impressed them with the thrills of Brick and Looper. And that's where Wonder Woman comes in.
Through the course of the #superhero epic, Jenkins unveiled the critically lauded No Man's Land sequence, which captured the hearts and minds of moviegoers everywhere. Overblown end battle with Ares (David Thewlis) aside, it's clear that Jenkins would be able to stage some compelling lightsaber fights for fans to enjoy, if she were hired for #StarWarsEpisode9, that is.
2. She's Also Proved That She Can Work Within The System
The year may be 2017, but with the handling of its franchises, Hollywood is swiftly returning to the studio system of the 1930s. With blockbusters being rigidly controlled from the get-go so that they fit into the studio's grand design, directors on these pictures have to play a different and more flexible part in the movie making process.
Though Diana of Themyscira's solo movie was breezier and more optimistic than Batman v Superman and Suicide Squad, the film still slots into the gritty grandeur of the #DCEU with very little visual or tonal contrast between them. Lucasfilm head-honcho Kathleen Kennedy will expect the new director of Star Wars: Episode IX to both adhere to a previously established format and also bring something new and fresh to the table.
Lo and behold, Patty Jenkins has already proved that she can produce a strong film that is consistent with both a popular, pre-established character and the films that preceded it in the wider franchise. It stands to reason that Jenkins treat Luke (#MarkHamill), Rey (#DaisyRidley) and Finn (#JohnBoyega) with the respect these great characters deserve, and give us a thrilling bit of escapism in the process!
3. And She'd Bring A Much-Needed Woman's Touch To Star Wars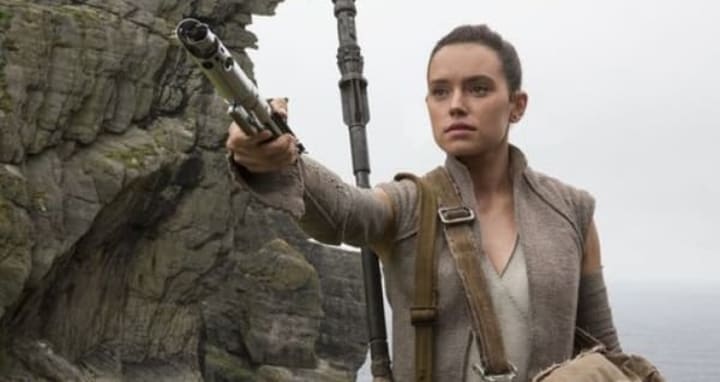 Movie fans are well aware that the debate about representation in — and behind the scenes of — our favorite franchises is still on-going, but the industry is taking a long time to respond to it. Certainly, Kathleen Kennedy has already stated that she wants to work with female directors on Star Wars projects, but with no development on that front (as of yet) she, Lucasfilm and Hollywood itself are coming under increasing pressure to diversify their production teams and thus deliver fresh and engaging stories to their audiences.
With Colin Trevorrow now vacating the director's chair, why not begin this with Star Wars: Episode IX? It makes perfect sense, especially given the fact that we have a complex female character at the forefront of these new Star Wars films. Rey's quest to learn the ways of the Force is the basis of #TheLastJedi's plot, thus will it also presumably be in its sequel. Therefore Patty Jenkins could definitely be an asset when Lucasfilm begins crafting the final stages of Rey's journey; she also worked wonders (heh) with Wonder Woman's side characters, even though they had relatively little screen time. With one multi-faceted warrior already under her belt, it's clear that Jenkins could create a powerfully resonant tale for Rey and co. in what may be the final tale in the Skywalker saga.
Patty Jenkins's role in Wonder Woman's sequel has yet to be finalized, so there is a definite possibility that she's being considered by the top brass of Lucasfilm. In fact, you could even bet on it. #WonderWoman has now grossed over $800 million, making it the fifth highest-earning superhero movie ever. These stats are nothing to sniff at; box-office grosses are the language that studio execs speak, and with that kind of success on Patty's resume, it's bound to have them sitting up and taking notice. And so they should!
As we've shown, Patty Jenkins would surely be a suitable fit for Star Wars: Episode IX. She's a skilled filmmaker with a sensitive, considerate flair for characters and their stories — something that the trilogy-closer needs, from the sound of things. Yet as ever, we'll have to wait and see who Kathleen Kennedy decides is right for the job.
About the Creator
A fanatical film-watcher, hill-walker, aspiring author, freelance writer and biscuit connoisseur.
These articles first appeared on Movie Pilot between Jan 2016 and Dec 2017. Follow me on Twitter @Farrow91
Reader insights
Be the first to share your insights about this piece.
Add your insights