Sebastian Stan Responds To Luke Skywalker Casting Rumors
Words From The Winter Soldier Himself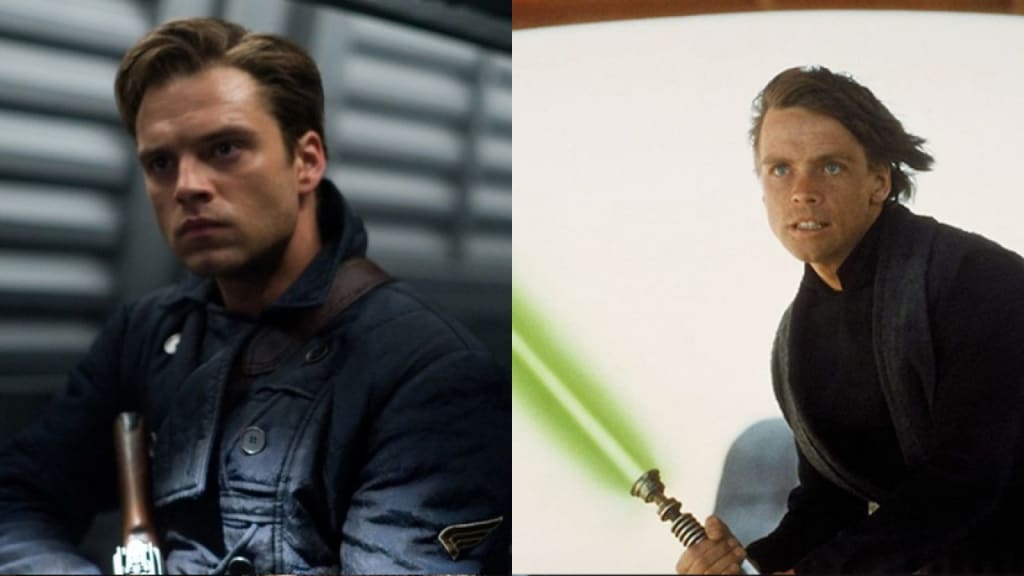 It goes without saying that Luke Skywalker is one of the most popular characters in all of Star Wars. Portrayed by Mark Hamill, this character has gone through some big changes before the fans' eyes over the years. In the original trilogy, Luke is introduced as the reluctant farmboy who eventually decides to go along with helping the Rebellion against the Empire. A couple of movies later, he is a Jedi Knight, carrying the flame of an order that is pretty much extinct. And while he is shown to be at a low point in the sequel trilogy, he becomes quintessential Luke Skywalker again, inspiring hope across the galaxy and providing some advice to Rey before she goes off to a fateful confrontation.
Mark Hamill has consistently played the character in live-action. Even in the season 2 finale of The Mandalorian, which is set five years after Return of the Jedi. This was done with the help of CGI and a body double named Max Lloyd-Jones. Results may vary from person to person regarding just how convincing this was. But many agree that the way Luke faces off the Dark Troopers and how he is kind to Grogu feels very much like the character.
However, people over the years have fancast Sebastian Stan as young Luke Skywalker. This is the result of facial comparisons that have circulated all over the internet. Some were surprised that Stan himself did not play young Luke in The Mandalorian. The actor, known for playing Bucky Barnes in the Marvel Cinematic Universe, is still playing Bucky in the currently ongoing Disney+ series The Falcon and the Winter Soldier. So surely it would be easy to bring an actor from one Disney+ show to another, right? Some fans are hoping to see young Luke again, but portrayed by Sebastian Stan the next time around, whether it be via a future season of The Mandalorian or one of the other live-action shows that are set in that same time period.
Well, Sebastian Stan has finally responded to the idea of playing young Luke. Recently, on Good Morning America, Stan was asked about it and said the following:
"Well, if Mark Hamill calls me personally to tell me that he feels inclined to share this role with me, then I'll believe it. Until then, I won't believe it."
So, from the sounds of it, perhaps fans should not hold their breath over the possibility of Sebastian Stan playing Luke Skywalker, as he has not been approached about it. Not only that, but it sounds like he would want to share the role with Mark Hamill, which itself can be interpreted a couple of different ways. Would he want Hamill to somehow be involved with his portrayal of the character if it happens, whether it be via voice work and/or CGI? Or does he simply mean that he would want Mark Hamill's blessing to play the role if he is ever asked to do it?
Whatever the case, perhaps fans should not worry too much about seeing a live-action Luke Skywalker anytime soon. After some films and a TV appearance, it is time for other characters to have the spotlight. The Mandalorian has shown us that new characters can become just as beloved as the old ones. As Star Wars continues to grow as a franchise, it needs to evolve beyond what we already know, in order to remind us that the galaxy is indeed bigger than how we are used to thinking of it.
Written By Steven Shinder
Source(s): Screen Rant
Syndicated From Culture Slate