Sci-Fi Romance Kindle Novels
Love knows no boundaries or different gravitational pulls in sci-fi romance Kindle novels.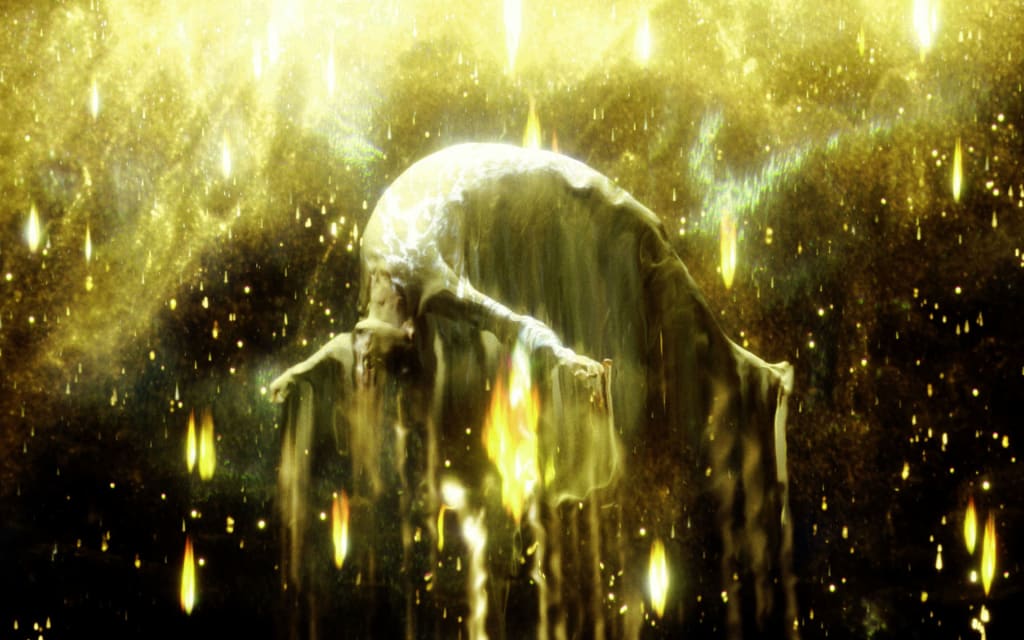 Love knows no boundaries or different gravitational pulls. Sci-fi romance is still a relatively new category which can make it difficult to find well-written and original plot lines. There are plenty of great love stories in science fiction literature. Amazon Kindle is the most convenient way to access the endless library of literature on the internet and read it anywhere and anytime. From classics like the romantic relationship of Paul and Chani in Dune to an alien's last hope to restore his species in Captured, there is a story for every fan of sci-fi romance Kindle novels.
The story of Dune is to science fiction what The Lord of the Rings is to fantasy. This Hugo and Nebula Award winner might not seem like a science fiction romance Kindle novel, but it tells the sweeping tale of a desert planet called Arrakis, the focus of an intricate power struggle in a byzantine interstellar empire. Arrakis is the sole source of Melange, the "spice of spices." Melange is necessary for interstellar travel and grants psychic powers and longevity, so whoever controls it wields great influence (much like oil in today's society, which almost certainly the real world influence behind Frank Herbert's Dune. However, the love story between Paul Muad'dib and Chani is what makes Dune a science fiction romance contender. She shows up in his dreams before he ever meets her, she protects him as his bodyguard, and they profess their love with lines that wouldn't look out of place in any romance novel. Heck, when Paul must marry a princess for political reasons and make Chani a concubine, he gives Chani a beautiful promise that he'll never love the princess, and only ever have eyes for Chani.
Willow Danes' Captured: Warriors of Hir follows the story of Jenna McNally as she struggles to deal with a UFO crashing into her backyard. Jenna McNally is tending to the heartrending task of clearing out her grandfather's cabin when she's knocked off her feet by the impact of a nearby plane crash. She races into the snowy North Carolina woods to help and discovers that this is no plane that's crashed. Instead, it's a UFO and inside is an alien named Ra'kur. His people have been brought to the brink of extinction by war and he is determined to not let his species die out. After years spent searching for a compatible mate to bond with, an enemy attack lands him on the backward, primitive planet that McNally calls home and right to the very female he has been seeking. As a Hir warrior, it's Ra'kur's first task to capture her in order to make her his mate.
Whisper Independence follows the story of Adora, a young woman who finds herself a prime candidate for human-looking but evil beings whose government has detestable plans for her and others like her. Genetically transformed Humiens, who deceptively call themselves Guardians, want to use people like Adora as test subjects to create a subservient, dependent population when their own deceptive tactics aren't fail-safe. Her only protection must come from Zane, a similar being whose unnatural magnetism she can't deny. But the Guardians have some problems of their own. As young Humiens join the ranks, the Guardians' methods and successes are questioned. Carney, a newbie, struggles to conform and truly become one of them. Time is running out, and Zane must reveal his own identity as a Humien and must convince Adora to put herself under his protection. But she is reluctant to believe him and refuses to relinquish her freedom, even in order to save it.
In the future, love is complicated and death is not necessarily the end. Love Minus Eighty follows several interconnected people in a disquieting vision of romantic life in the century to come. But it's hard to ignore the romance element, even if it is pretty unsettling at first. A guy accidentally kills a girl, and then goes to visit her regularly in a cryogenic dating farm where rich men resurrect dead women for a night on the town. In this daring and big-hearted sci-fi romance Kindle novel based on the Hugo-winning short story, the lovelorn navigate a world in which technology has reached the outer limits of morality and romance.
Charmaine Pauls' The Astronomer focus on the story of love and the power it can have over someone. Loving someone madly, obsessively, to the point of addiction can be heaven... or hell. The year is 2165. A new blood group has evolved, and biological pairing, called mating, has replaced the old-world marriage ritual. When a stranger saves astronomer Dr. Fraya Riber from drowning, her body goes into a strange state of arousal. Bound to be paired with another, Fraya frantically searches for the answers to the phenomenon that soon becomes an unwelcome addiction. Nothing has prepared her for this painful dependence, and nothing will prepare her for the cure, or the identity of her enigmatic savior. Can she reject desire for loyalty? Must she choose between her career and her love? Can passion truly craft a bond that will last a lifetime?
Jolene Poole's Star Crossed: Worlds Apart is a suspenseful sci-fi romance Kindle novel with a nice refreshing twist of humor and mystery which all in all keeps the reader interested until the very end. Gwyn Farrow's disturbing claims of an alien abduction made her parents commit her to a mental institution. When she was released, she knew that she could only rely on herself. But she doesn't return to her normal life. She begins to spend time with a friendly alien named Kael, and although terrified of his species, she finds it in her heart to care for him. When his world declares war on hers, she is torn between defending her planet and the alien she has come to love.
Marketing manager Katherine "Kitty" Katt had just finished a day on jury duty in the quirky sci-fi romance Kindle novel Touched By An Alien. When she stepped out of the Pueblo Caliente courthouse, her mind was consumed with all the work she had to catch up on. However, her attention was diverted by a couple that was on the brink of an ugly argument. But ugly didn't even begin to cover it when the "man" suddenly transformed into a huge, winged monster and went on a deadly killing rampage. Looking back, Kitty should have reacted like those around her, running and screaming, but she did the opposite. She acted to take down the alien before she was approached by a man named Jeff Martini who was with "the agency". He insisted he lead her to his boss in a nearby limo, thus beginning Kitty's life among the aliens.
The Two Towers takes place one hundred and fifty years after the earth was ravaged by war, and only the two self-sustaining towers built by OmniLab continue to offer a safe haven for those who paid the hefty price to assure their family's survival. But on the surface, there are others who have survived over the years struggling to barter and trade artifacts found within the ruins of the crumbling cities in exchange for critical supplies. When Kayla, a ruin rat skilled in computer hacking and scavenging, discovers a strange artifact known as The Aurelia Data Cube, she finds herself inadvertently caught up in a series of events that threatens the lives of the mysterious and elusive people within OmniLab. Carl, an unorthodox negotiator with a head for business, is determined to eradicate the corruption amongst his OmniLab brethren and has no qualms about using Kayla to do it. Unfortunately, he wasn't counting on the vastness of the corruption or his own feelings for the headstrong woman who turns his life upside down.
So many sci-fi romance kindle novels are about waiting faithfully for a love interest to return. Joe Haldeman gave us a science fiction classic where a woman waits for her lover to return from war in The Forever War, even though the physics of space travel means she must wait for centuries. Deep in space, humans discover the fearsome Taurans after a transport ship is destroyed. To combat the threat, humanity sends in the United Nations Exploratory Force—a highly trained unit built for revenge. Conscripted into the service, physics student William Mandella fights for his planet against the alien force light years away. However, because of the relative passage of time when one travels at incredibly high speed, the Earth he returns to after his two-year experience has progressed decades and is foreign to him in disturbing ways. Not only is this a love story, but is one of the best sci-fi military books ever written, perfectly capturing the alienation that servicemen and women experience even now upon returning home from battle.
In Distress is a dystopian science fiction love story that takes place after the Great Destruction decimated the world and science is the new god. Geneticists rule, instituting a DNA-based caste system in their effort to restore the human genome. As a Zed, Will's a virtual slave who isn't allowed medical care. A tragic accident has left him crippled, awaiting death. Just before his time is up, Malcolm, an enigmatic Alpha with two differently colored eyes, sweeps in and buys him. Will becomes part of a family of freaks—other damaged Zeds who should be dead. Life seems ideal until Malcolm makes a request that could change Will's life. Malcolm harbors more secrets than his Zeds could imagine. His attraction to Will unravels his carefully cultivated control, and one secret escapes: he craves pain, not just as a sexual release, but as a way to atone for his past. Will may be the one person who can give him what he needs if Malcolm can only allow him into his heart. As they struggle to build trust, each secret Malcolm reveals threatens their relationship. In the end, their desire for each other may heal both men if they can unlearn the lessons of the past.
Reader insights
Be the first to share your insights about this piece.
Add your insights