Sci-Fi Movie Women of the 2000s
Sci-fi movie women of the 2000s contributed enormously to the genre with their respective roles.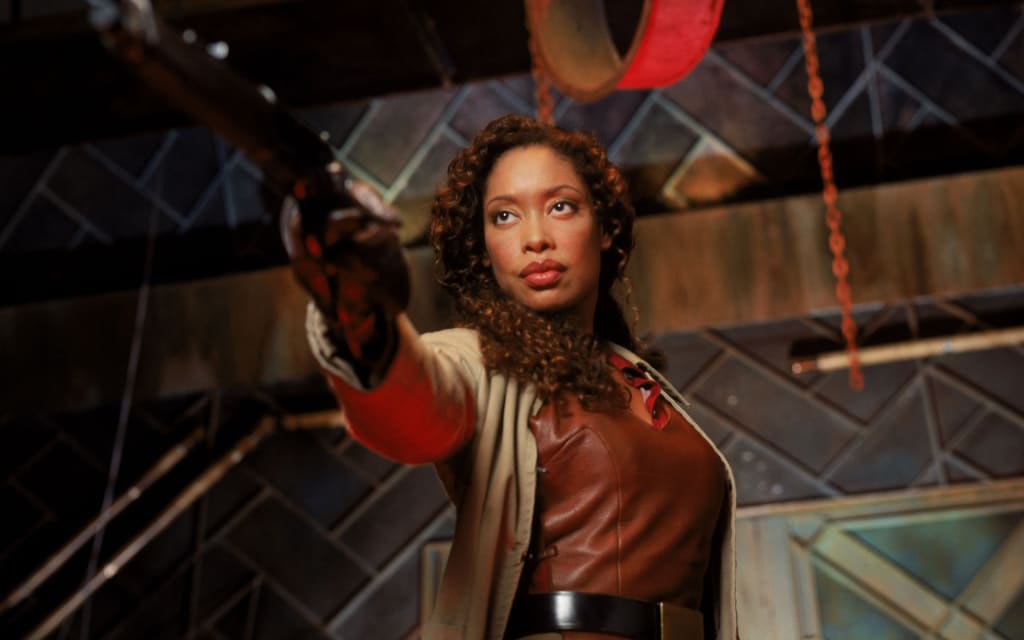 Too often when we think "women in sci-fi" we think of what used to be called "scream queens," that is, the actresses who appeared in scores of latter day B pictures running from extraterrestrials on earth or grappling with tentacled creatures on spaceships or what have you. For this survey we want to pay homage not necessarily to the genre regulars (although you'll find one or two along the way) but to the performers who made the most unusual and in many cases iconic impressions. The following list is not compiled in any particular order. Each woman has contributed enormously to the universe of sci-fi through their respective roles. Here are our favorites from the 2000s.
Elisabeth Shue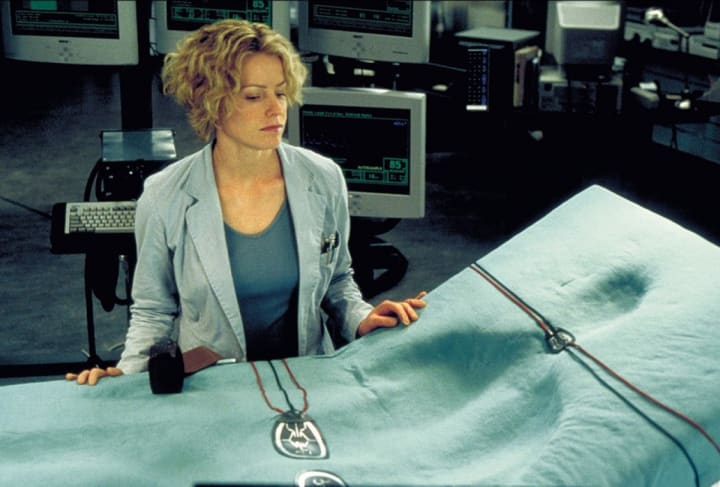 Shue's sci-fi roots go back to the mid-80s, when she appeared in the same supporting role in the two Back To The Future sequels. In 2000 she joined the Paul Verhoeven club, appearing as a scientist who becomes a target for creepy ex Kevin Bacon, who has the advantage over her in the stalking department because he's made himself invisible. Hollow Man promised to go, in typically perverse fashion, where H. G. Wells never did in his own"Invisible Man." It didn't go far enough, alas, but Shue's presence made the prospect of such a thing all the more scintillating. Somewhat less scintillating but entirely welcome was her no-nonsense turn in the entirely nonsensical Piranha 3D.
Halle Berry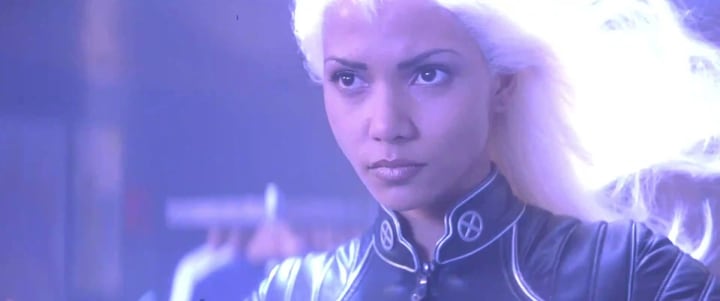 The first decade of the 21st century would be a landmark for women in sci-fi movies if there were no other sci-fi movies in the decade besides the X-Men franchise. By all rights, all the women superheroes of these movies qualify as icons of sci-fi, but our job is to narrow things down—sorry, Famke Janssen, who plays the awesome Jean Grey. But Berry's simultaneously enigmatic and earth-shattering (sometimes literally) presence as the weather-altering Storm is a triumph of both sexiness and diversity and maybe even feminism.
Rebecca Romijn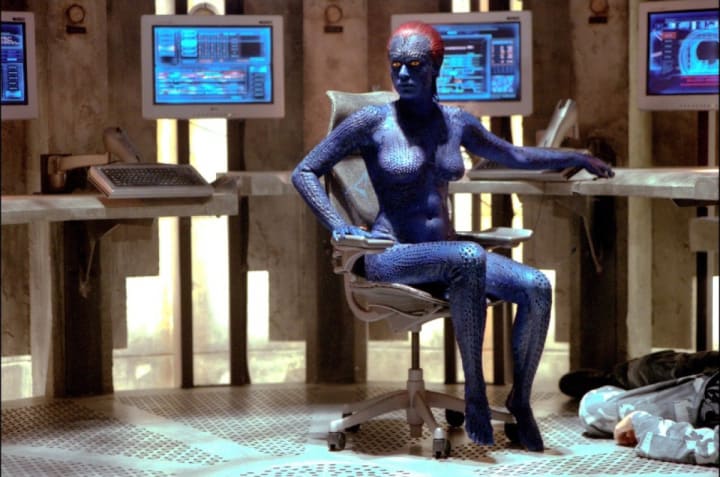 The X-Men franchise was also useful for supervillains, and the practically nude-in-blue, scaled shape-shifter Mystique was as toothsome an evil mutant as there ever was. For the first three films in the series she was embodied by Romijn, who had once made John Stamos "the luckiest man alive." The former model is often dismissed as just a pretty face (and body) by critics, but her acting in this role was always solid—lip-smackingly convincing when she's bad, surprisingly vulnerable when what's left of her conscience starts nagging at her.
Naomie Harris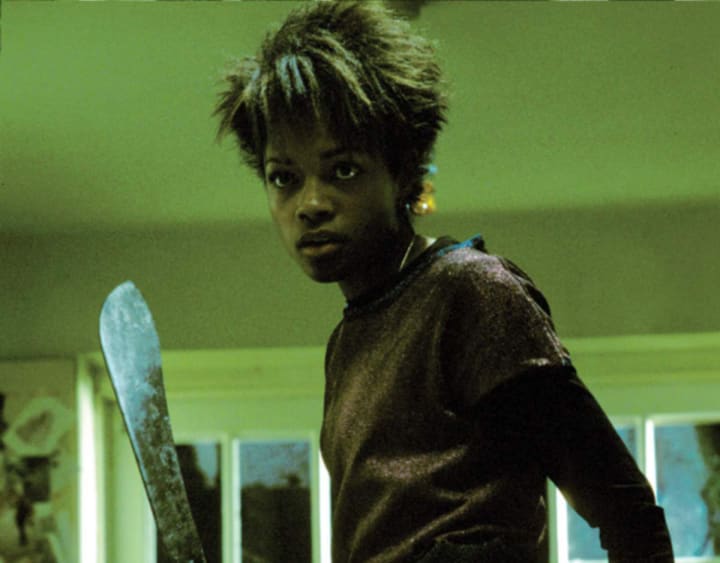 Just as 1968's Night of the Living Dead demonstrated that it takes a strong black man to handle a crowd of intestine-eating zombies, so 28 Days Later showed that it takes a cool black woman to handle zombies that travel a whole lat faster than the ones in horror movies of the past. The beautiful, always sharp Harris came to the movie with good sci-fi credentials: In her late teens she was part of a reboot of the British sci-fi YA series The Tomorrow People. Her nest gig was as Miss Moneypenny in the James Bond series, so if that franchise decides to go "Moonraker" again, she'll be ready.
Natalie Portman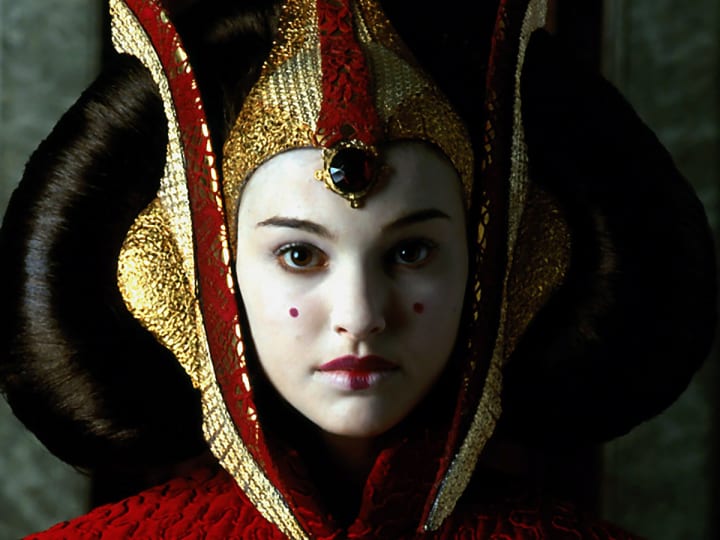 Portman, the precocious teen who charmed assassin Jean Reno in some unusual ways in The Professional, grew up to be an exceptionally poised actress, perfect for the stoic role of Queen Amidala in the still-controversial 1999 Star Wars I: The Phantom Menace. She then went on to act in Episodes II and III. A lot of people cringe at the mention of these movies to this very day. It's safe to say that Portman's presence is a bright spot throughout. And she shows a wilder side in the surprisingly respectable dystopian revolution saga V For Vendetta, for which she submitted to a real-life onscreen head shaving.
Gina Torres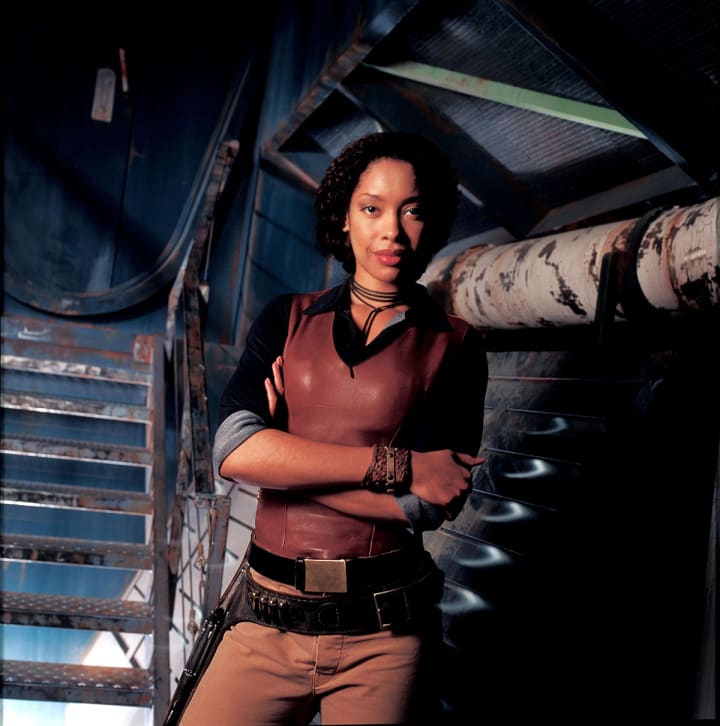 In an increasing and welcome trend in cinematic sci-fi, one that arguably started all the way back in 1979 with Sigourney Weaver's Ripley in Alien, beautiful women get to play roles that are far more than eye candy, taking real command positions. Torres, also a trained singer, had a supporting role in the Matrix sequels but she really got her gun on the cult-favorite sci-fi TV series Firefly, playing the second in command to the spaceship Serenity, which provided the title of the movie spin off from the series. Torres' Zoe is firm, decisive, has a great poker face and can match Nathan Fillion's commander Mal wisecrack for wisecrack while maintaining fierce loyalty to him and their ship.
Charlize Theron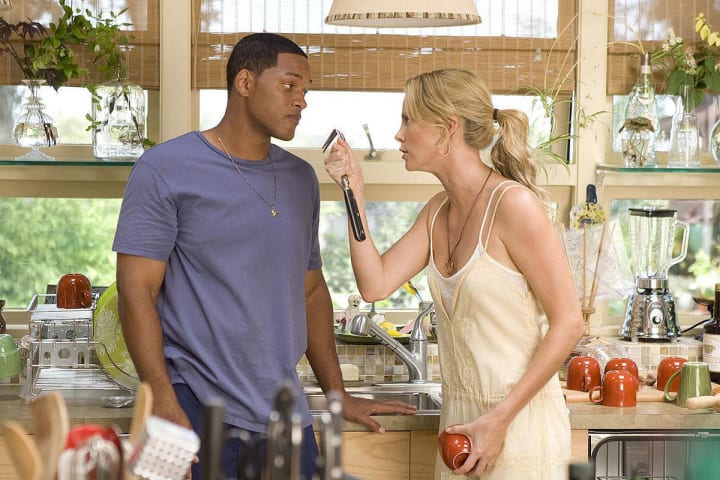 It is too bad that the live-action adaptation of the edgy MTV animated short series Aeon Flux was such an incoherent waddle, because the tall, stately, uber-sexy Theron sure did look great in that skin-tight spider-woman jumpsuit. Talk about a missed opportunity—someone should just take the footage of Theron looking stealthy and repurpose a supercut out of it. She fared somewhat better in the drunk-superhero Will Smith starrer Hancock, in which of course her character turned out to be a secret super heroine herself. Her unbilled role as a doomed mom in the end-of-the-world drama The Road is exactly the bummer it was meant to be. Theron is going strong with sci-fi into the next decade: she had a key role in Ridley Scott's unfairly disparaged Alien pre-prequel Prometheus, and is the female lead in the Mad Max reboot Fury Road.
Rachel Weisz
Do The Mummy movies count as science-fiction? Maybe yes, maybe no. In any event, transcendent beauty Weisz has a rather surprising number of genre movie credits for such an ostensibly high-toned actress. And her dual roles in the Mummy pictures, which have ancient evil forces battling for the control of her soul, are sort of a hoot. But the height of her sci-fi work is in The Fountain, made by her then-mate Darren Aronofsky, in which she plays the mate, muse, and inspiration for Hugh Jackman's grieving space-and-time traveler.
Zoe Saldana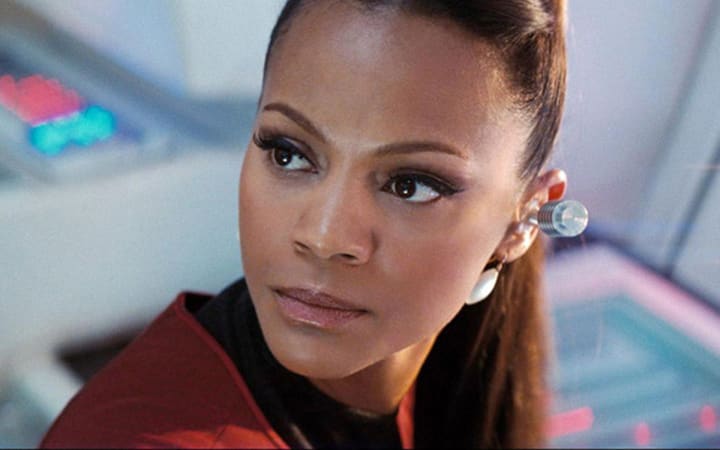 Not many people remember this, but Saldana got her start playing Britney Spears' ethnic best friend in her remarkable film-acting debut, 2002's Crossroads. But she bounced back pretty quick, landing parts in the likes of The Terminal. Not a classic in the eyes of many, we know, but we hear the director, Steven Spiel-something, is a good man to know in Hollywood. And near the end of the decade, she landed a one-two franchise punch that's kind of staggering to think about: starring in James Cameron's 3D other-world blockbuster Avatar and rebooting the role of Lieutenant Uhuru (and romancing Spock in the bargain) in the new Star Trek movies. With Guardians of the Galaxy (in which she has green skin as opposed to Avatar's blue) also a going concern, the petite, gorgeous, and bright Zoe IS the reigning queen of sci-fi fierceness.
Malin Akerman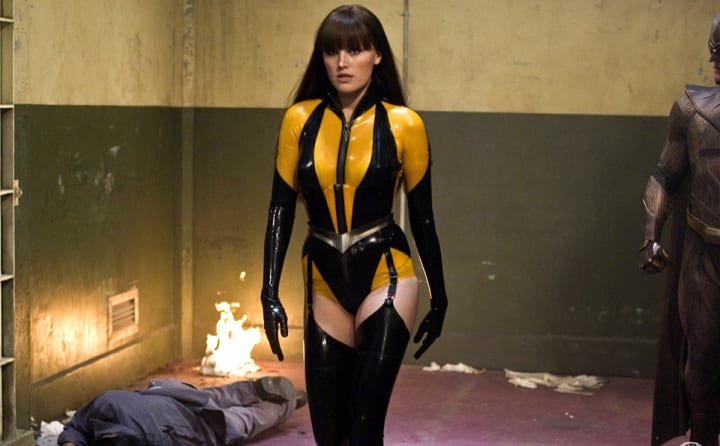 As appealing a performer, and as beautiful a woman, as Swedish-born Akerman is, she appears in a helluva lot of really terrible movies. Consider yourself lucky if you didn't see the Farrelys' remake of The Heartbreak Kid, or the movie version of the jukebox musical Rock of Ages. Which is why it's kind of surprising that she ended up being one of the highlights of director Zack Snyder's very mixed, often too on-the-nose adaptation of Alan Moore's groundbreaking graphic novel, Watchmen. Playing the daughter of a deeply troubled Golden Age heroine, Akerman showed hoe being a costumed crime fighter can hurt a woman in very specific ways.