'Rogue One' Theory: Could Jyn Erso Be a Young Captain Phasma?
We are approaching the one year mark where anticipation was at an all-time high for the latest installment to the Star Wars franchise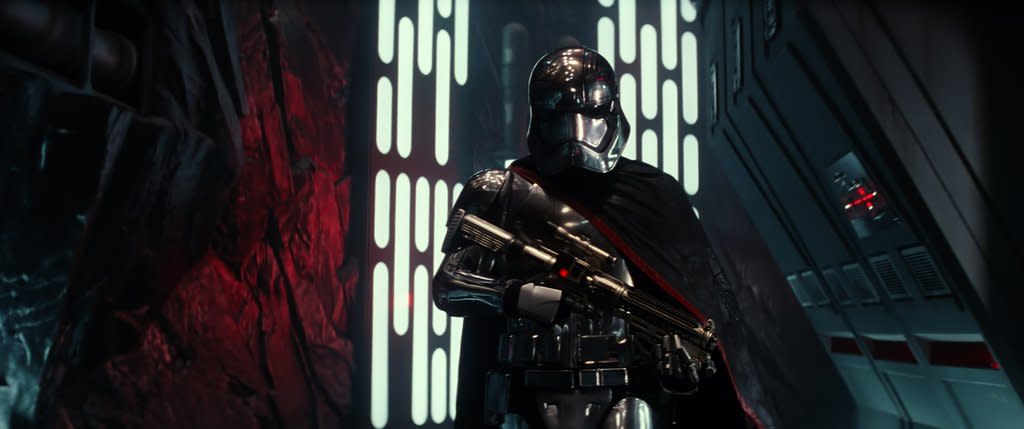 'Rogue One' [Credit: Disney/Lucasfilm]
We are approaching the one year mark where anticipation was at an all-time high for the latest installment to the #StarWars franchise. If there was any initial hesitation to Episode VII, the critical and financial success solidified that Star Wars was back and here to stay.
There were many aspects to The Force Awakens that fans loved, whether it be the relationship between Rey/Finn, attempting to figure out Rey's lineage, or Poe's incredibly good looks: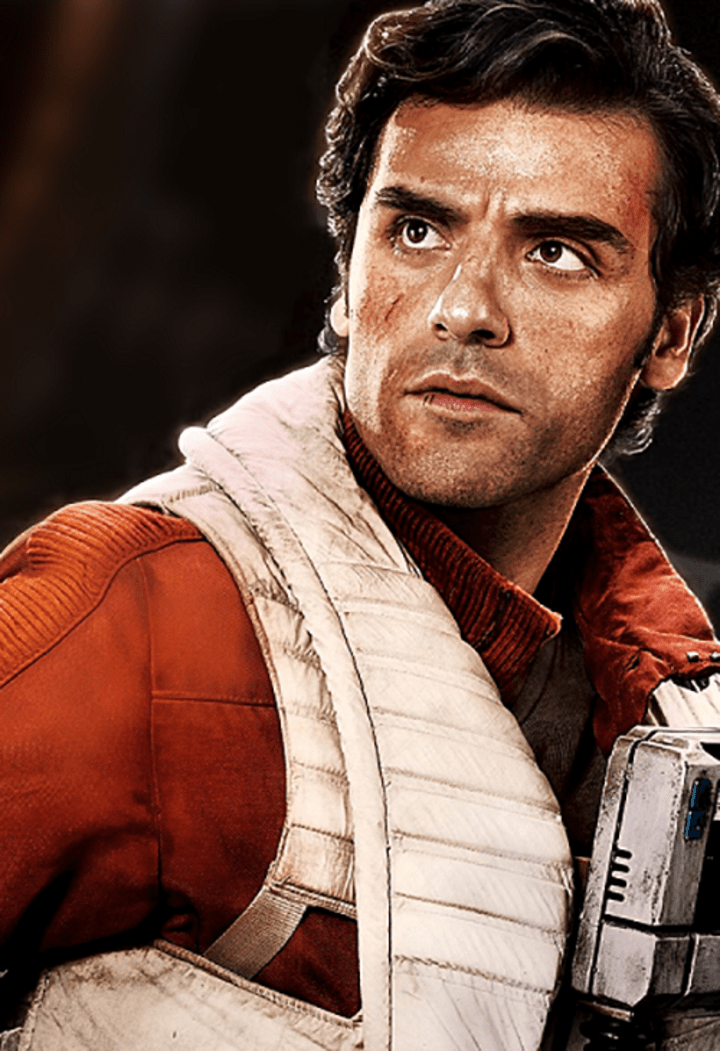 One particular character that stood out for many was Gwendoline Christie's Captain Phasma, the badass, chrome-encrusted Commander of the First Order's stormtroopers. With #RogueOne releasing, a theory from Popsugar suggests Jyn Erso may possibly be a young Captain Phasma before she ventured into The Dark Side, and the reasonings behind it seem pretty solid!
Jyn's Rocky Past Seems To Mesh Well With Phasma's Authoritative Style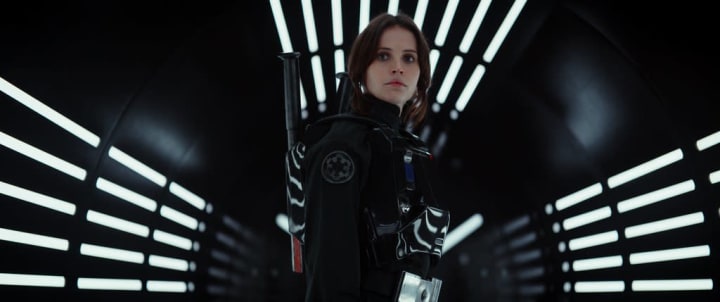 The teaser trailer (below) states that Jyn has been on her own since she was 15 and she is described as someone who is "reckless, aggressive, and undisciplined." A person with these attributes are prone to striving for that commandeering authority that Phasma seemed to have in The Force Awakens. You don't become a Commander sitting around eating bon-bons! According to the trailer, Jyn also seems to be leader among the rebels, which truly showcases her leadership experience.
The Good Are Known To Fall For The Dark Side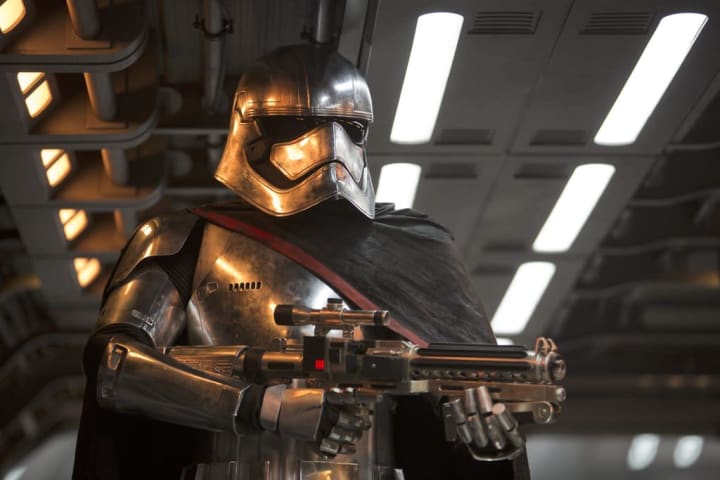 The trailer also states that she is being charged with "forgery of imperial documents, possession of stolen property, aggravated assault, [and] resisting arrest." She is not afraid of getting her hands dirty, no matter how unlawful it may get. If the rebellion were to betray her in anyway, or if she is pushed to the edge — like many in the Star Wars universe have (Darth Vader, Kylo Ren) — she could possibly turn to the dark side at some point.
Don't Get Hung Up On The Height
Phasma could be wearing lifts, Jyn could suddenly have a growth spurt in the 30 or so years between Rogue One and The Force Awakens. Stranger things have happened!
Do you believe the Jyn Erso/Captain Phasma theory has any merit?
(Sources: Popsugar)