Rogue Hamsters!
Episode 1: Seating
Welcome to Rouge Hamsters! An audio sketch project specifically and exclusively for Vocal!
In the 90s one of our writers, Bill Moore, played a game called Hollywood High on the PC.
As a very young aspiring filmmaker, Bill thought he had typed the word rogue but instead wrote rouge. So instead of being badass, he made a title about makeup.
The video game was an insane mix of vocal emulation and pre-fabricated cartoon characters meant to enact a child's script they typed into the game.
20 years since the 90s and its ridiculous rom games, Mike Fallek and Deepu Gill—who host the Shackles of Lord Mashron podcast with Bill, demanded he continue his typo from his youth. Every other week, we will see how this crew of space ridden hamsters search for a secret lipstick.
Cast: Mike Fallek - Boston professional audiobook narrator, award-winning documentarian, and stop-motion animator/ sculptor. Mike has worked with names like Daymond John, music artist Russ, was recently named an emerging artist by the Cambridge Art Association, and can be heard on Audible, Amazon, and iTunes in addition to having films featured on international platforms from China to Eastern Europe and national television play.
Deepu Gill - The longtime producer and voice on YKWD, now one of the number 1 streaming producers in NYC, comedian seen in many clubs in NYC, has worked with the Comedy Cellar and even Gary Vaynerchuk.
Bill Moore - Producer for Not so Nice Advice with Chuck Nice Bill has worked in NYC for playhouses and film companies for years now including his current work with the progressive Parity Productions. His ongoing live sketch show "Dave's Friends" has been put on at the legendary People's Improv Theatre, and The Tank Performing Space.
Be sure to read the screenplay of Rouge Hamsters Episode 1!
Cover Art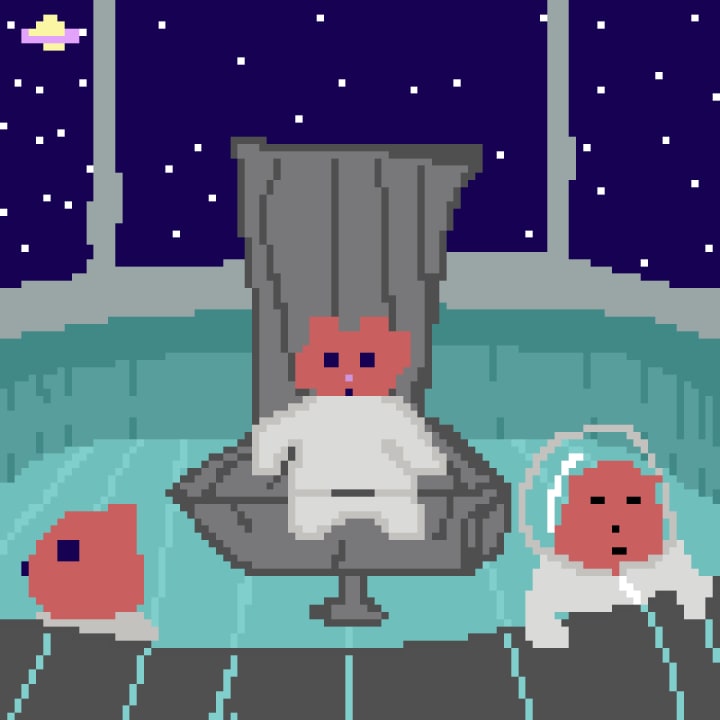 From the Creators of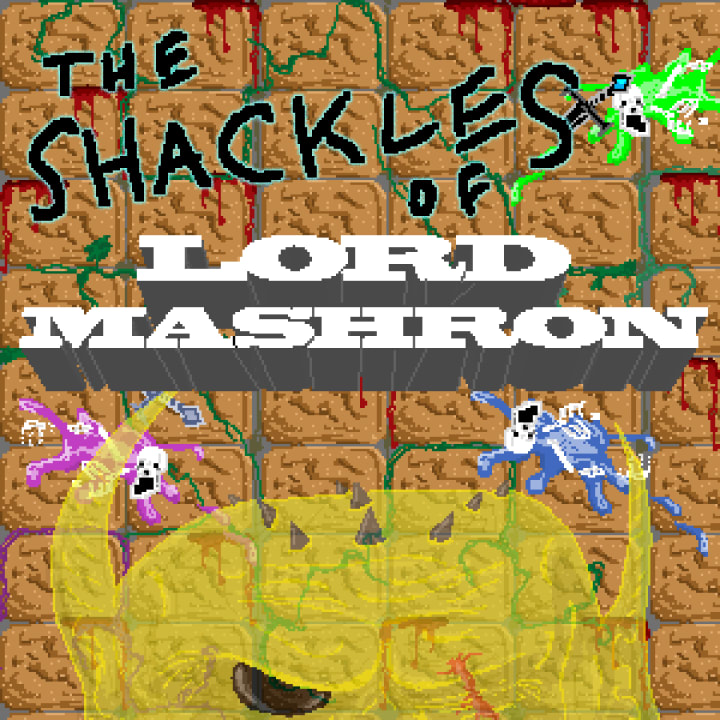 Read the full script!
Screenplay
EXT. SPACE
NARRATOR
Meanwhile, on a spaceship rocketing toward earth. A crew of alien
hamsters pilot the craft.
HAMSTER 1
Navigation, any luck on finding a suitable planet?
HAMSTER 2
Wait, I'm in charge of flying the ship?
HAMSTER 1
Yes, that's why I addressed you as navigation.
HAMSTER 2
Oh, I just needed a place to sit down.
HAMSTER 1
You should know the responsibilities that particular seat holds.
HAMSTER 2
Explain to me how this seat holds any more importance that the seat
next to it.
HAMSTER 1
That other seat is for defense.
HAMSTER 3
That's my seat.
HAMSTER 2
Shut up, Garrett. I could do defense from this seat if I wanted to.
HAMSTER 3
That would be madness. The whole space ship system would fall apart.
HAMSTER 2
If space ship system stability is based on the location of chairs, this industry was doomed from the beginning-
(CONTINUED)
CONTINUED: 2.
HAMSTER 1
Silence, fellow hamsters! Please. The well being of our planet rests on our hands and our findings.
HAMSTER 3
Is this the rouge lipstick thing? Because I'm pretty sure it was supposed to say "rogue." It was a typo. Mission control was saying we've gone rogue.
HAMSTER 1
I will hear none of this! Our mission is to find rouge lipstick. And that is what we shall do.
HAMSTER 3
... that was totally a typo.
HAMSTER 1
Settle down-
HAMSTER 2
Wow. Wow. Hey. Hey. There's a planet coming up on the monitor.
HAMSTER 1
Oh, so now you're doing your job.
HAMSTER 2
Shut up and look. The monitor says we're approaching Earth.
ALL HAMSTERS
Ooooh. Earth.
Beat.
HAMSTER 3
I think I can see Earth best from this chair.
HAMSTER 2
Shut up!
science fiction
About the author
Documentarian, Voice Actor, Podcaster, Sculptor, Animator, Pet Historian, Journalist, Bostonian. Hackthought Podcast
Reader insights
Be the first to share your insights about this piece.
Add your insights