Review of 'Graceling'
Graceling is an interesting young adult fantasy with a strong lead that makes up for the story's shortcomings.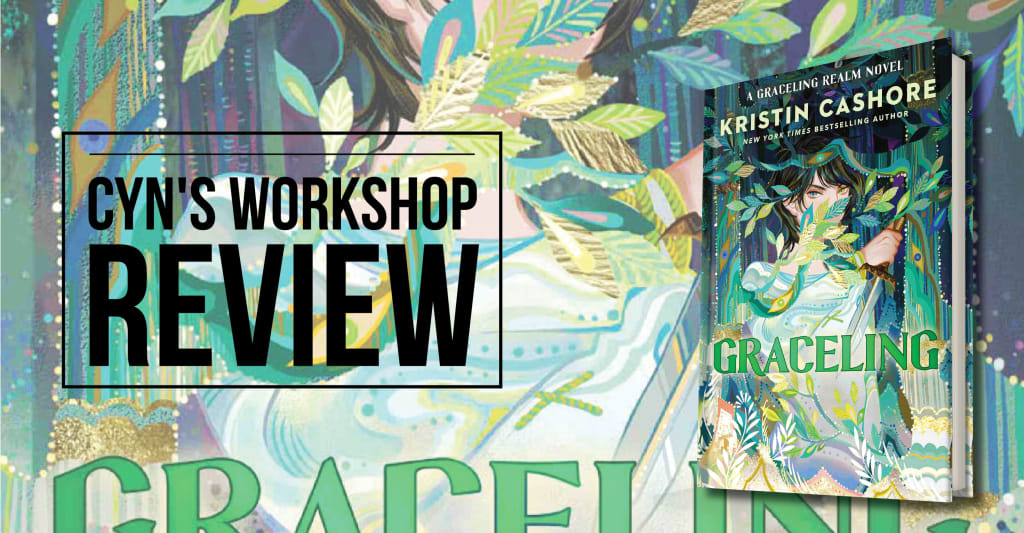 Katsa has been able to kill a man with her bare hands since she was eight—she's a Graceling, one of the rare people in her land born with an extreme skill. As niece of the king, she should be able to live a life of privilege, but Graced as she is with killing, she is forced to work as the king's thug.

She never expects to fall in love with beautiful Prince Po.

She never expects to learn the truth behind her Grace—or the terrible secret that lies hidden far away . . . a secret that could destroy all seven kingdoms with words alone.

With elegant, evocative prose and a cast of unforgettable characters, debut author Kristin Cashore creates a mesmerizing world, a death-defying adventure, and a heart-racing romance that will consume you, hold you captive, and leave you wanting more.
Review
Graceling follows Katsa, a young warrior graced with the skill of fighting as she traverses lies to save a kingdom from a tyrant.
Ultimately, Graceling was a bit underwhelming at times. With Katsa being the exception, many of the other characters were lackluster. Thankfully Katsa is the main character, so following her journey throughout the novel was entertaining.
A Good Story with Unfortunate Short Comings
Katsa is a fierce protagonist. Cashore invested in giving this character a strong voice and attitude. There are times when Katsa comes off as abrasive, but it is not off-putting given the scope of the narrative and the scene. It works to build up her character, making her more than just a character on a page. This is, in short, one cool chick. Katsa embodies strength, both physical and mental, highlighting just why she is the novel's savior.
Unfortunately, the other characters fall short.
Po should be as engaging as Katsa, chiefly because he develops into the male lead and romantic interest. Unfortunately, there is not enough time devoted to him early on to make the reader invested in his journey. This ultimately ends up hurting the story because the reader should be invested in the romance bubbling up between them. However, that is not how it works. Honestly, the romance seemingly comes out of nowhere. On the bright side, it was not predictable. However, it felt out of place.
Graceling would not have felt any different if the romance was not there. The friendship was there, but it needed a stronger foundation to devote to the romance aspect. There was not enough devotion to the dynamics between the two and not enough devotion to bringing Po's character to life to make the reader invested in him or them as a couple.
There were also some issues with transitions. It was not always clear when Katsa was reminiscing, making the story a little difficult to follow early on. However, this happens only a couple of times while Cashore world builds, but after that, the last half of the novel has a steady pace and clear writing.
Final Thoughts
Cashore wrote an unpredictable story. It is unclear where the story is going, but not in an off-putting way. There is enough detail there to create an air of mystery, keeping the reader engaged. Moreover, as mentioned above, Katsa is a strong enough, a well-written character that she makes up for all the story's falterings.
Rating: 3.5 out of 5.
Like this review?
Don't forget to follow Cyn's Workshop on Facebook | Instagram | Twitter | Tumblr | Spotify | YouTube | BookBub | Goodreads | LinkedIn to stay tuned for future reviews.
About the Author
Cynthia Bujnicki graduated from Emerson College with a BA in Writing, Literature and Publishing. She has always loved to read since she was a child. A contributing writer for YA Fantasy Addicts, she is also the Editor-in-Chief for Cyn's Workshop. She lives in sunny South Florida with her husband and son and their two cats, Mr. J the Kitten and Nyx.