Report: Cassian Andor Show Title Revealed
How Does This Sound?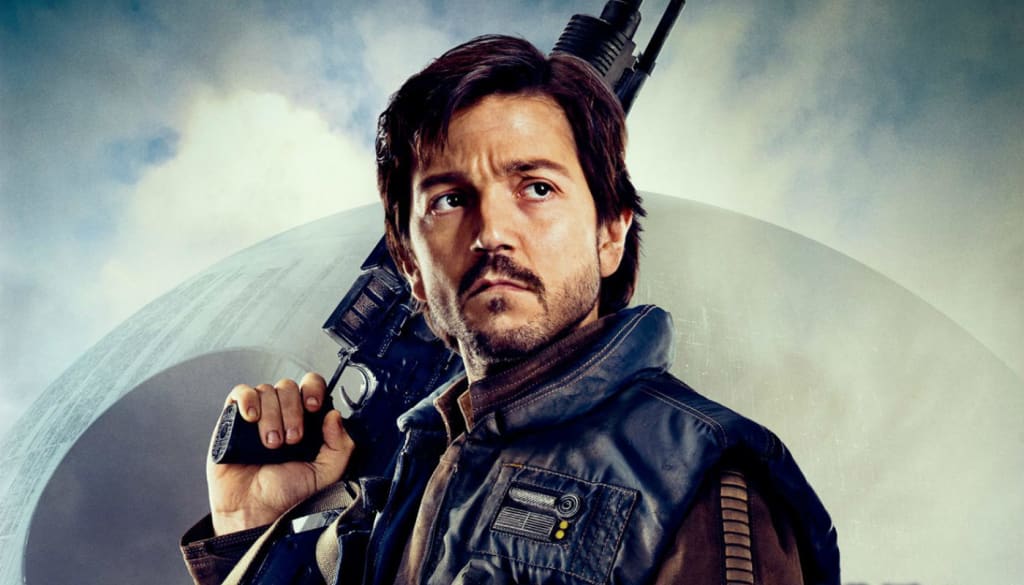 Star Wars has had a lot of success with its first live-action TV series The Mandalorian. Unsurprisingly, Lucasfilm and Disney are keen on having more live-action shows for the franchise, which would be released on Disney+. Nearly two years ago, prior to the premiere of The Mandalorian, we learned during a Disney earnings call that a Cassian Andor series is in the works. Given that Rogue One appears to be arguably the most successful Star Wars film in terms of box office success and critical acclaim, it makes sense that the franchise would have a prequel to that film in the works.
We have not heard a whole lot about the series since it was first revealed, but we know that it will be a spy thriller. Not only will Diego Luna reprise his role as Cassian Andor, but Alan Tudyk will return as K-2SO as well. It was also announced last April that Genevieve O'Reilly would reprise her role as Mon Mothma. Given that her scenes as the character in the deleted scenes for Revenge of the Sith ended up being cut, it was wonderful to see her in the role again in both Rogue One and the animated series Star Wars Rebels. The announcement that month also mentioned that Stellan Skarsgard, Denise Gough, and Kyle Soller will be part of the cast.
But what will the series be called? Small Screen has reported on an alleged tidbit from a podcast called Bespin Bulletin, which tries to report on Star Wars news and leaks. According to them, the title of the series will be Star Wars: Andor.
Now, let us entertain the idea that this could be the title. Thinking back to when Solo was in development, there was a time when fan's expected a clever title that was not so short and simple (if you exclude the A Star Wars Story part of it). Lucasfilm had been referring to the film as "the untitled Han Solo film" for so long that fans expected something unique.
Perhaps it is only natural that the Cassian Andor series would, as in the prior example, simply be the surname of the character. Personally, I think his given name Cassian stands on its own better and just has a better ring to it, whereas Andor could be misheard and mistaken for Endor. Regardless, I think that it is a safe guess that Disney and Lucasfilm would go with a title as simple and perhaps somewhat obvious as Star Wars: Andor. Come to think of it, I can imagine this title being good inspiraction for memes, with fake titles such as Star Wars And/or Peace, or Star Wars And/or Trek. The meme potential alone is making me come around on this title. And if this becomes a popular meme, it would be a brilliant way of spreading word about the series. I am not sure if this is the thinking going on over at Lucasfilm, but I think it could certainly work.
I (along with many others, I'm sure) am very much looking forward to the Cassian Andor series, as well as the memes if all of this does come to pass. Bespin Bulletin claims that filming begins November 4. It may seem soon, but if it proceeds on this schedule, it would be reassuring to know that the series is still in the works, as long as everyone is being safe. The series is currently scheduled to air sometime in 2021, so the November date makes sense to me if they are still trying to have the series released that year.
Written By Steven Shinder
Syndicated From Culture Slate