Remember
From the world of Plasmeridium, I give you Sam.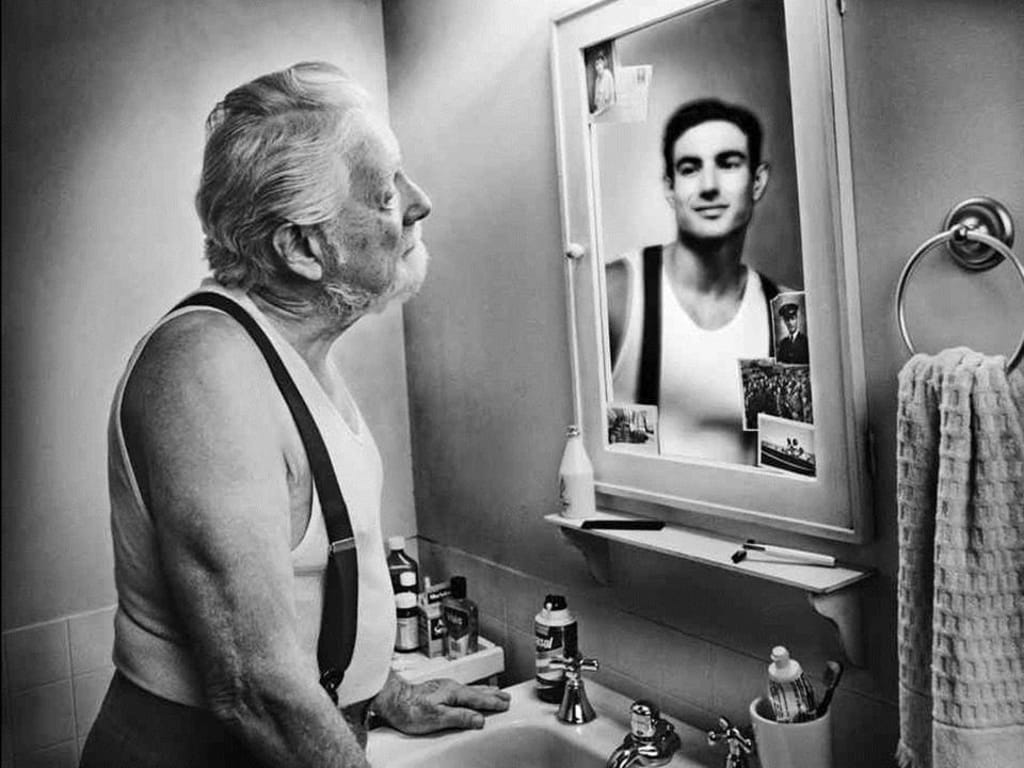 Photo credit goes to Allison Bauer Sermons at Podbean
Eyes flutter open. Sun shines through glass wall. The bed wraps itself around him, trying to hold him in slumber just a little longer, but today is a new day. His upper body flings forward in a perfect 90 degree angle, with a smile.
"Cannot wait for today," to no one in particular.
There's a slight bouncing in his step, as the wood floors transition to the cold marble, ready to be steamed by the hot shower. The slight screech of water, cues in the symphony of music echoing off the walls of his cranium. Eyes closed as the "Spring" by Vivaldi drowns out his own hums of the masterpiece. He reaches for the razor, and effortlessly whisks away the rough scratchy facial hair, not even missing a follicle. The symphony continues, through the no longer mundane daily hygienic routines. Sometimes even air conducting with a small smirk to cue in his woodwinds, brass, and percussion. Gleams in the mirror at his statuesque body, admiring himself with a wink, right before literally jumping into his clothes. He slides down the spiral stair rail with a "WOOH HOO!" and lands a perfect 10.
"What do we have for breakfast?"
He opens the fridge and then the freezer and then fridge again. He does this knowing full well he is going to grab those cinnamon waffles he's had since he was nine. And, "Bingo!" he slings the perfectly packaged Eggos in the toaster. The music only stops for breakfast. He savors every crunch and flek of cinnamon. Eating with his hands, because who needs a knife and fork? This ain't France. The waffles meld into his tongue, without so much as a drop of syrup. With the last gulp, and smooth drag of milk he licks his lips and continues his concert.
End.
This is a short story that I wrote one day, when I was coming up with my "Human Parts" story. The world of Plasmeridium is very vast and large, so I wanted to focus on one of the characters, in particular with this one. I spent an abundance of my time building from the ground up the world that Sam and my other characters live in. I started with the buildings and color schemes. I played around with those for awhile. Then I leapt into the rich history, coming up with several different back stories for major myths and figures. Even if everything didn't come in to play I want to be able to I wanted to make sure the society and the history was as concrete as the buildings themselves. After all, Plasmeridium isn't just something the characters have landed on. They have spent time here. Some have spent decades, or more. Some less so. It is a world the characters can breathe on, feel on, rest on, fight for, and die for. Maybe to someone these are just pages and postings but to Sam. This is his life.
And Sam is old. I wouldn't say a specific age, because not even Sam knows. As you can see from the photo and story Sam believes that he is his younger self. When he looks in the mirror, he does not see the old guy at the end of his life. He sees the young buck, who is at the prime of his life. Sam is a military veteran, and many things have happened to him on the world of Plasmeridium. Because of this, his brain has locked out most of the trauma from that time, and he has forgotten that he has grown old. This is not the only story involving Sam, and it definitely won't be the last. Unfortunately for Sam, the world of Plasmeridium is not done with him yet.
Thank you for reading and as always; Stay hopeful and may your wildest dream come true!
About the Creator
Hi! I'm just a guy writing about this thing we call life. I journal about my exp and struggles with mental health and life in general. I occasionally dabble in Sci-Fi and Fantasy. Stay hopeful reader and may your wildest dream come true!
Reader insights
Be the first to share your insights about this piece.
Add your insights