Pick a Pile Tarot Card Readings
Are you ready to take a chance with an interactive group reading to see what the future may hold for you?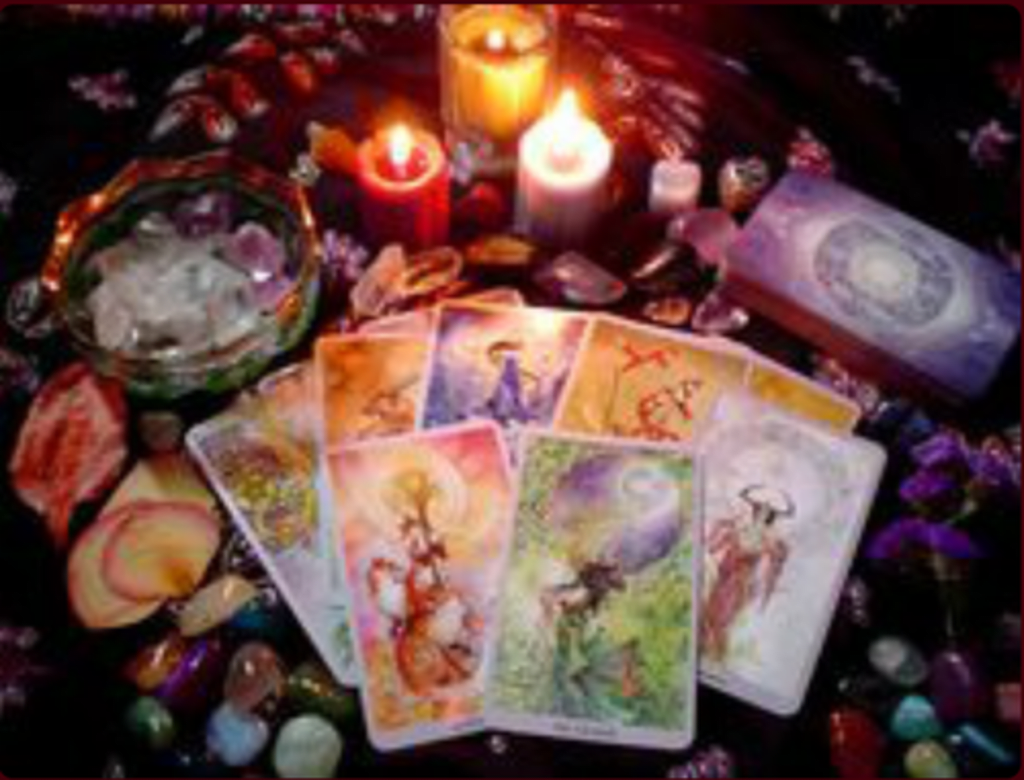 You have to admit YouTube has some pretty interesting videos. So many in fact, that you can find yourself getting so involved and engrossed in them that hours will tend to fly by without you even noticing.
That being said, I stumbled across these Pick a Pile Tarot reading videos which are pretty cool, that is, if you are into to that kind of stuff, which I am. I have always found myself gravitating to learn as much as possible about these mystical types of things.
So, the way this works is you go to YouTube, and start searching Gem Goddess. She has all types of videos on with her pick a pile tarot readings where she reveals answers to certain questions based on the number of the card pile you choose.
I have to say I have chosen tarot card piles from a few of her videos, and listened to her readings, and they have oddly enough hit home on a few subjects with me—mostly when she speaks of personality traits about the viewers who have chosen each certain pile. I think it is interesting, and I like to follow along to see if anything Gem does happen to say does manifest during the time frame she establishes with each of the piles.
You also have the option to watch each card pile reading, or skip along to the time stamp listed for the card pile number you have chosen. Gem also describes beforehand the deck she is using, and what crystal she has placed on each card pile. She has a very pleasant and upbeat voice during her presentation, which also gives off a rather calming vibe.
Now I am aware that this is not for everyone, and some people actually get pretty freaked out by things like this. But, I feel it is just for fun, and if you take something away from it that you feel is directed to you then great, if not... no harm no foul.
The Gem Goddess is not the only alleged tarot card reader out there in YouTube land there are several. I just happened to have watched her videos, and I enjoy the way she presents the group readings.
Now if you feel like there is something fishy about the group pick a pile taro reading, and would like to have a private one on one tarot reading session with the Gem Goddess then she offers those also.They are sort of like some form of horoscopes, only these are interactive, after all it is 2019.
Mind you the one on one readings are paid readings, so if you would like to sit down with Gem she will be more than happy to assist you. Also available on the page are links to her products, which also include buying your own set of tarot cards and crystals. This is not meant to persuade you to head over to her YouTube channel, and I am not in any way, shape or form affiliated with this person. As I said I just happened to stumble upon her video and found it interesting.
As previously stated, I just happen to enjoy finding crazy and bizarre YouTube videos to engage in, and share the information with others who enjoy some like subjects.
Now, would I take these pick a pile tarot card readings to heart and base my everyday life decisions around them, no. As I stated, to me they are all just in good fun, but I am sure there are many of you who may have a deeper belief or non-belief in such things.
The choice is yours, and yours alone.