Paramount+ Announces 3D-Animated Series 'Star Trek: Porthos'
A New Show for Nickelodeon and Paramount+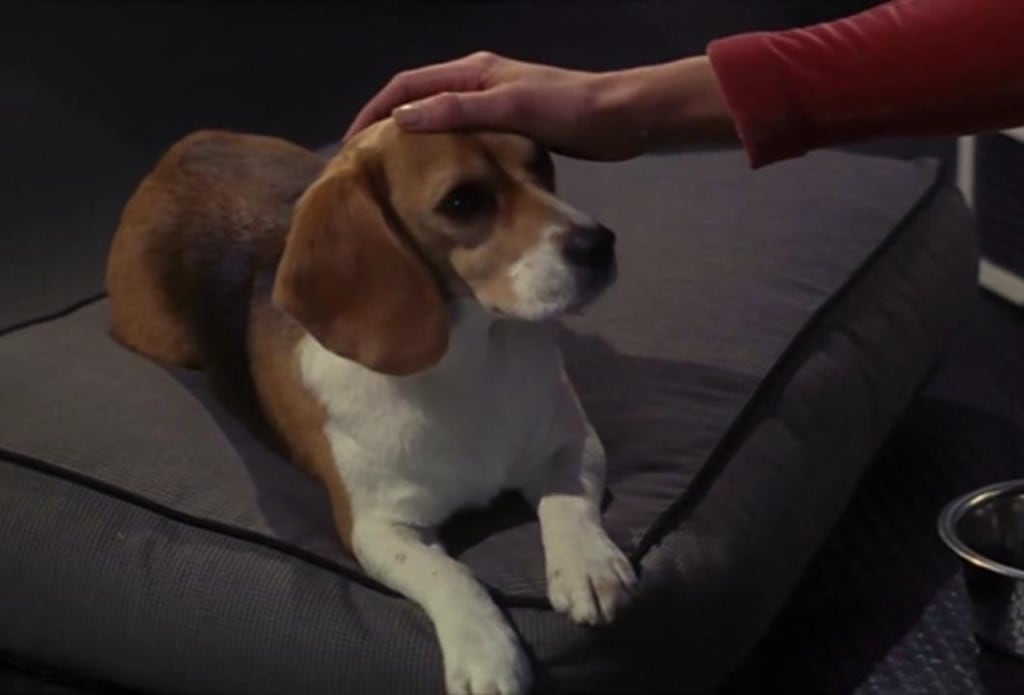 Since 2017, the Star Trek franchise has been putting out a plethora of content after a lengthy absence from television. Some are even referring to this era as a golden age for the franchise. Not only have we gotten live-action fare in the forms of Star Trek: Discovery, Star Trek: Picard, and the upcoming Star Trek: Strange New Worlds, but also animated fare in the forms of Star Trek: Lower Decks and Star Trek: Prodigy.
The latter of these two is the first 3D-animated Star Trek series, and skewed more toward a younger audience, and it looks like the experiment was enough to make Paramount want to explore this realm further.
From the press release:
"We have been very fortunate to have very talented writers and animators working on these shows," Alex Kurtzman said. "Animation is a medium that the franchise has not explored enough. Even with The Animated Series in the 1970s, it wasn't a medium highly associated with the franchise. But it's becoming a norm now. And within each medium is a story for every audience, which can be new and fresh but also be an extension of what people are familiar with. Which is why we are very excited to tell more stories about Jonathan Archer's dog Porthos."
The series will center on Porthos, the fan favorite beagle from Star Trek: Enterprise, which aired 2001 to 2005. That series had mixed reception, but people have grown more fond of it over the years. While that series was set in the 22nd century, the press release suggests that it will take place a century later, and within the Kelvin timeline.
Kurtzman continues:
"In the 2009 film, which some have taken to calling 'Star Trek Into Brightness,' there's that line where Simon Pegg's Scotty mentions accidentally teleporting Archer's beagle. That was meant to be Porthos. That's sort of the impetus for Porthos' journey, sending him into a dimension where he meets other animals from across the universe who are actually able to navigate in the space between space. So it's very much a 'Lassie Come Home' situation. But it'll also unite the Kelvin and Prime continuities in a very satisfying way."
Kurtzman did not go further into these details, but with the mention of both the Prime and the Kelvin timelines, there is the question of whether we may see two different versions of Porthos in this series. It would certainly be an odd way to have a crossover between the two. Some speculate that this is an experiment to see how older fans might react to the idea of having live-action casts from both timelines interacting with each other.
Sections of Star Trek fandom have been very divisive over the different releases, with some not liking the more action-driven approach of the three films that came out between 2009 and 2016, and some even not liking how the ships in Discovery "look nicer." Some have even speculated that Discovery takes place in the Kelvin timeline, despite obvious evidence proving the contrary, including a recap of The Original Series pilot "The Cage."
In any case, Star Trek: Porthos is sure to be a hit with the kids. And if there are any bits of philosophical lessons to be taught, then perhaps they will appeal to adults as well, similar to how Star Trek Prodigy has despite being aimed at a younger audience. With a new show like this, viewers will get to see the best Star Trek: Enterprise character boldly go where no dog has gone before. There's no firm release date yet, but just have faith, faith of the heart.
(Post for April 1, 2022)
Reader insights
Be the first to share your insights about this piece.
Add your insights