'Obi-Wan Kenobi' Director And Stars Say Season 2 Isn't Off The Table
Never Say Never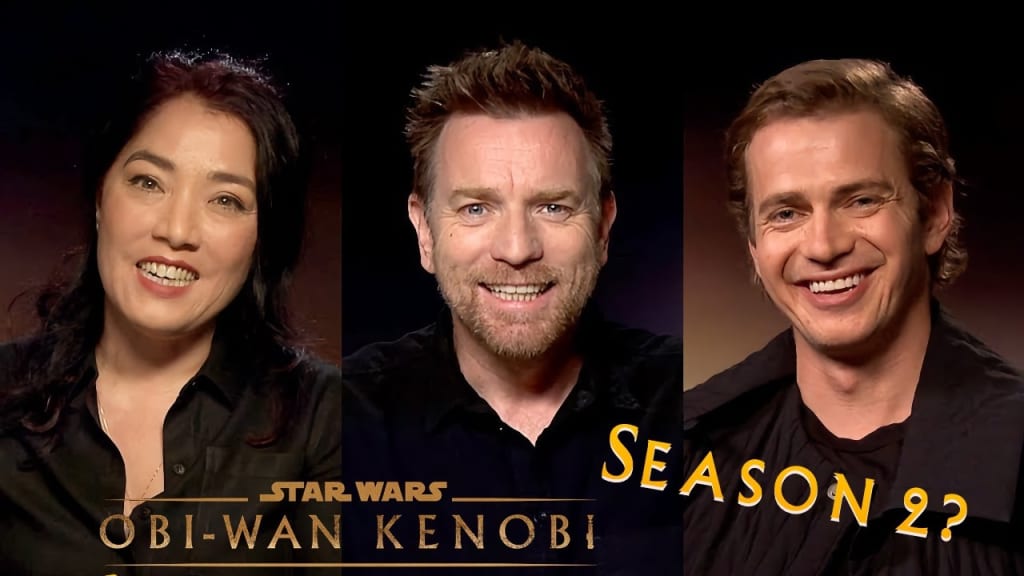 In less than one week, on June 22, the last episode of Obi-Wan Kenobi will be released on Disney+.
Or will it?
At least this was the plan when the series was first conceived and produced. This was confirmed by the show's sole director Deborah Chow:
"You know, we always did conceive of this as a limited series. So it's not an adventure-of-the-week sort of story. It's one big story with a beginning, middle, and end. So I think this story was very much conceived to be its own standalone."
Strong viewer numbers might be enough to convince Lucasfilm to change their plans. The two premiere episodes marked the most-watched original series premiere on Disney+ to date. Rumors about a second season and even a spin-off series for Moses Ingram's character Reva have been floating around the internet for some weeks now. The main cast in front of the camera and the production team behind the camera are also willing to carry on. Director Deborah Chow explained everyone's sentiment best:
"I mean, there are of course more stories that you could tell. There's obviously another 10 years before we get to A New Hope and with a character like Obi-Wan Kenobi, I think even just watching him ride across the sand sometimes is interesting. So, who knows?"
RELATED: 'Obi-Wan Kenobi' Head Writer Explains The Importance Of Continuity
Well, actually it is nine years until A New Hope, but that is not the point here. After what has happened so far in the show it is clear that Ben Kenobi cannot just sit on the sand dunes of Tatooine anymore, watching young Luke grow up, bringing him toys from time to time, and arguing with Owen Lars on the boy's future. There is surely enough time to send the Jedi Master on another mission in a galaxy that is oppressed by a tyrannic empire. Like Chow, Ewan McGregor does not mind putting on the brown robes and picking up the blue lightsaber again:
"I hope it's not the last time I play him. I had such a great time doing this, I'm sure we can think of a few more stories before I turn into Alec Guinness, don't you think?"
What about the main antagonist of the current series, Darth Vader? If there will be another season, it is unlikely that the fallen Jedi and his master would cross lightsabers again. Otherwise, there is a danger of turning the "rematch of the century" into a "rematch of the week," further diminishing the impact of the last encounter between Kenobi and Vader on the first Death Star.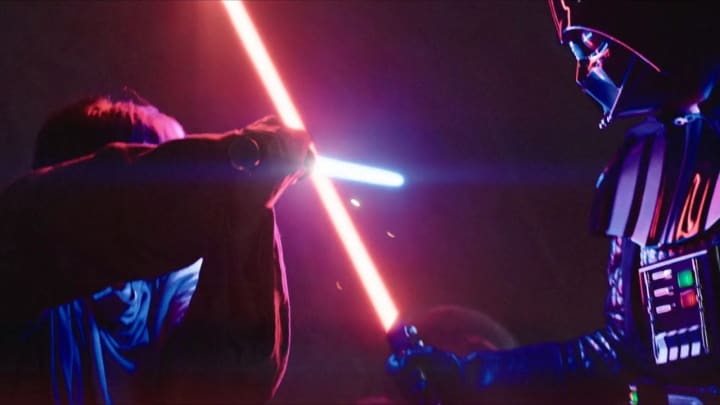 However, this does not mean that the Sith Lord cannot appear in the second season of Obi-Wan Kenobi, pulling the strings from behind the curtain or maybe even actively hunting Kenobi, but never quite reaching him.
Like McGregor, Anakin/Vader actor Hayden Christensen faced a lot of backlash when the prequel trilogy was first released. As time went by, more and more fans started to appreciate the three movies along with the performance of their main cast. Now Christensen is willing to put on the mask and the black suit once again:
"But I would love to continue with this character. You know, I think there's certainly more there to explore and I would be so excited to get to do so."
Should there actually be a second season of Obi-Wan Kenobi, Christensen "would certainly be open to" appearing in it.
Maybe Christensen doesn't have to wait that long to be part of a Star Wars live-action project again. Last October, The Hollywood Reporter claimed that the Canadian actor may also be appearing in the upcoming Ahsoka series, which is currently in production.
READ NEXT: Witnessing The Formation Of The Rebel Alliance One Disney+ Series At A Time
Written By Gerald Petschk
Source(s): RadioTimes
Syndicated From Culture Slate