Most Popular Sports From Anime
game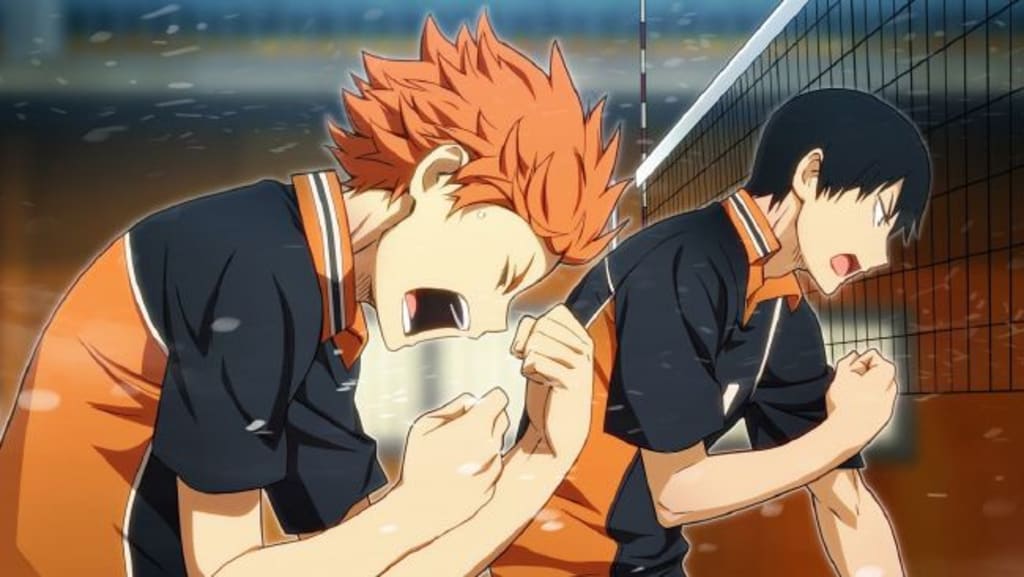 Anime is popularly recognized for sports. Many sports have been included in the anime series and that's the reason people are mad about anime series.
When sports involve in any anime series, fans deeply immerse in them. You must have observed that whenever, any big sport starts, every sports channel tries to showcase these sports on their channel. Even sports have become a huge part of the film and television industry.
From mainstream choices like volleyball to more obscure ones like blackout, anime with a large range of sports shows that run the pace of sports is no exception. This category is popular, but like most categories, it dominates some big-name shows and there are plenty of choices for those interested to check out.
Here are the top 5 sports anime shows
Kuroko No Basket
The list starts with the most popular show, "Kuroko no Basket". The story of this show was revolving around a high school basketball team. The show takes a big turn when the competition started and every team doing their best to win the trophy. There is one strong team that already won three times championship.
Apart from this, two of the promising basketball players join the team at another school and decide to become the best team in Japan. Though, to achieve this goal they will have to face strong teams, some of which include the infamous five teams.
Major
Baseball is amongst the sports which popularity is never going to fade away in Japan. The trend is proceeding with the baseball anime show, "Major". People are crazy about these characters just like Haikyuu. When the season is started, all the characters are too young but with time their characters start getting mature. This show's one character, "Protagonist Gorou Honda" is obsessed with baseball and wants to become a trained baseball player just like his father.
His father has to switch to batting after an unforeseen accident, and Goro started focusing on winning the Japan Little League. The show possesses strong character development having a unique cast. This later impacts the progress of the show. The theme of the show is enough to boost its reputation.
Cross Game
Cross-game stars pair - Koo Kitamura and Abo Sukishima, are always arguing on odds things despite their close family bonds. Although Ko is the child of a sports shop owner, he has never been interested in baseball. Still, he is an extraordinary batsman and Abo is an amazing pitcher.
What comes next is interesting. The story becomes interesting when all the elements start complementing each other - comedy, drama, romance, and baseball sports. These four elements make the story more interesting.
Haikyuu!!
This show does not require any introduction. This show revolves around the Shouyou Hinata - small in height, but her thinking is very high. He is a young character who dreams to play volleyball. In school, he creates his team but Tobio Kagayama breaks his team. This is where the show gets more interesting. Shouyou is the most promising character and people want to admire him in their lives as well. which haikyuu character are you?
Shouyou promises to beat Tobio one day for the act he has done. Years later he joins the high school team and here he gets another surprise, Tobio is also a member of the same team. So to play as a team, they have to forget about their rivery.
Hajime No Ippo
Another show starring in boxing, Hajim No Ippo. This show has a different fanbase. It stars a young man named Makunouchi Ippo, who is constantly threatening and wants to change his life but has no passion for doing anything.
His life turns when he is freed from the threat and brought to a boxing gym. When he gets into the gym, he got to know about his true passion. Here, he requested to the coach about learning boxing. Gradually, he got the chance and this is the point where his journey started.