Meet The Prey Of Predator In First Image From Shane Black's 'The Predator'
Set your laser targeting for February 2018 because upcoming film The Predator has officially entered production.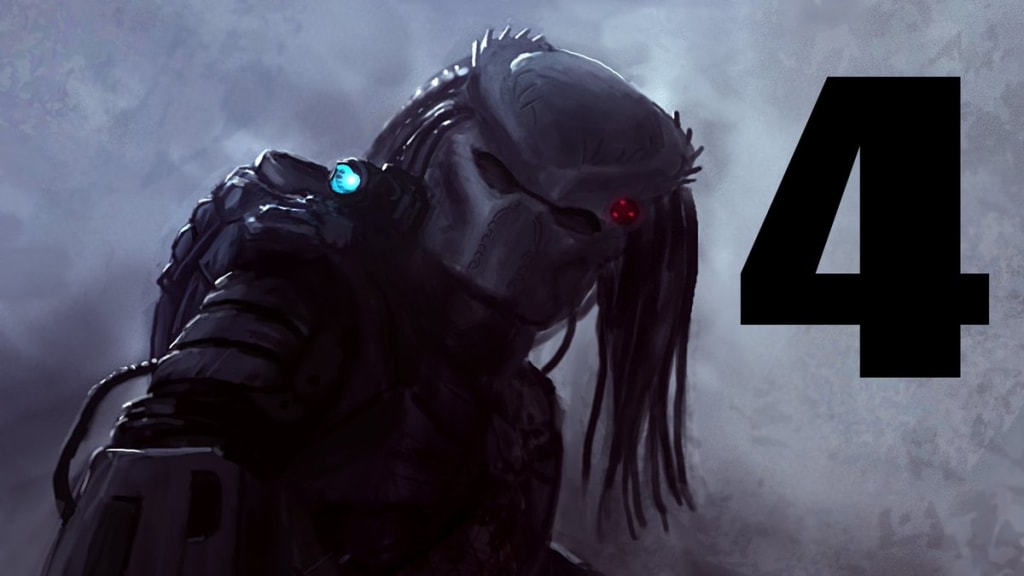 [Credit: Twitter @BonafideBlack]
Set your laser targeting for February 2018 because upcoming film The Predator has officially entered production. We will be smearing on mud and disappearing into the swamp for the sixth #Predator film, which unites Iron Man 3 director Shane Black with a cast that included Logan's Boyd Holbrook and The Newsroom's Olivia Munn. Sadly, it looks like Arnold Schwarzenegger will not be back as Dutch, however, there is a new cast of casualties ripe for the hunting.
As production kicks off on Black's #scifi epic, the director has shared the first official image of the cast ahead of shooting. A suited-and-booted cast of Trevante Rhodes, Boyd Holbrook, Olivia Munn, Keegan-Michael Key, Sterling K. Brown and Jacob Tremblay look ready to take on the spiny-mouthed monsters for another round: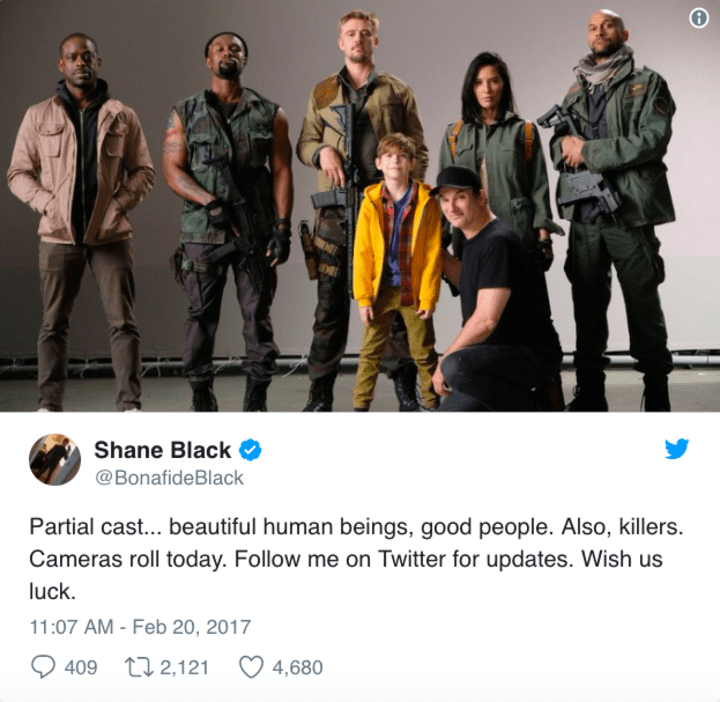 With some A-list talent, the tweet is also presumably a nod to the fact that The Punisher's Thomas Jane's role was noticeably absent from proceedings.
'R' you ready?
Appearing in the 1987's Predator as the doomed Hawkins, it seems like fate that one day Black would helm a film about the intergalactic bounty hunters. For those worried that The Predator will move away from the franchise's #horror roots, worry not: It appears that Black thinks PG-13 is for "p*ssies," then confirming that The Predator will have a firm R rating.

Recently, Boyd Holbrook spoke out on the direction in which the next Predator film would be going, seemingly encompassing what had come before but without treading old ground:
"It's not a sequel. Shane has made something totally new. [It] somehow keeps within the realm of Predator [while also being] absolutely new in terms of the story that we're talking about today, and rooted in something real."
Although Benicio Del Toro was once rumored for the role, it seems that Holbrook's Quinn McKenna will be leading the group of Special Forces commandos, but for those hoping for an elusive cameo from Predator's most-famous past, you should give up now:
"It's real fresh. I don't think you're going to see [Arnold] Schwarzenegger. It would kind of make it a gimmick. It's horror, science-fiction, and a western."
Get to the chopper.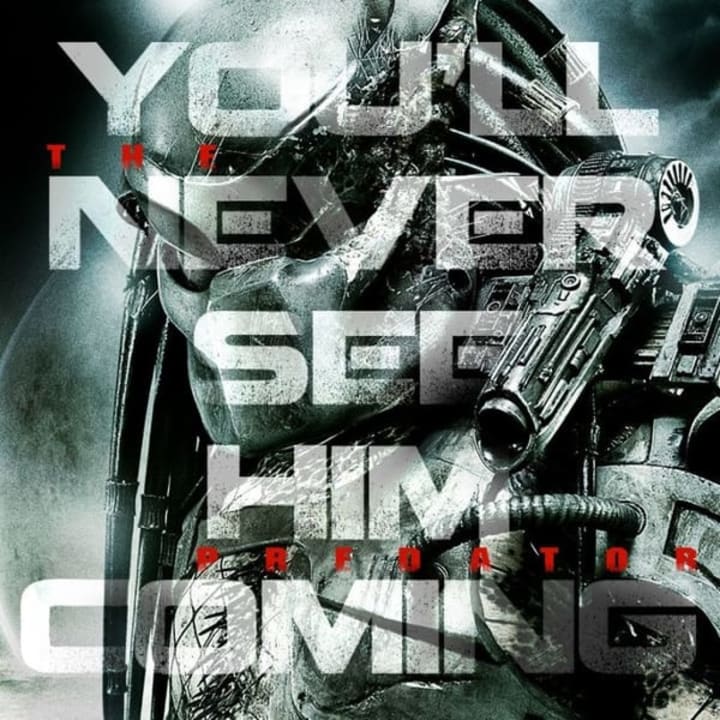 Thus far we had only seen an ominous teaser poster, which confirmed that the Predator would be going back to using its invisibility cloak, but the R rating promises another bloody battle. Black also confirmed that the film will be set in the present day, offering the Predator a new set of armor, while somehow acknowledging the universe of Predator and Predator 2 while still being a loose reboot. Elsewhere, we have seen the two Alien vs. Predator spin-offs, but a recent tweet of the Predator next to the number 4 implies that Black will only take into consideration the first two films and Robert Rodriguez's 2009 film Predators.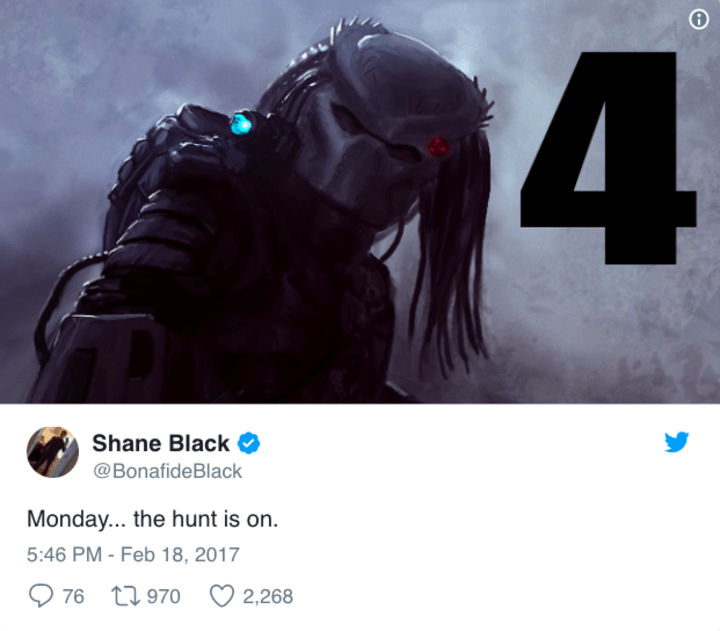 While hopes of Arnie are scuppered, could we possibly see the return of Danny Glover as Mike Harrigan or Adrian Brody's Royce? Although Holbrook has seemingly denied the involvement of previous cast members, it would make a pretty sweet final scene or Easter Egg to hint at Predator's 30 years of scaring us all to death!