MASSIVE NEWS: Star Wars Games Will Now Have The Lucasfilm Games Identity - New Sizzle Reel Break Down
Are You Excited Yet?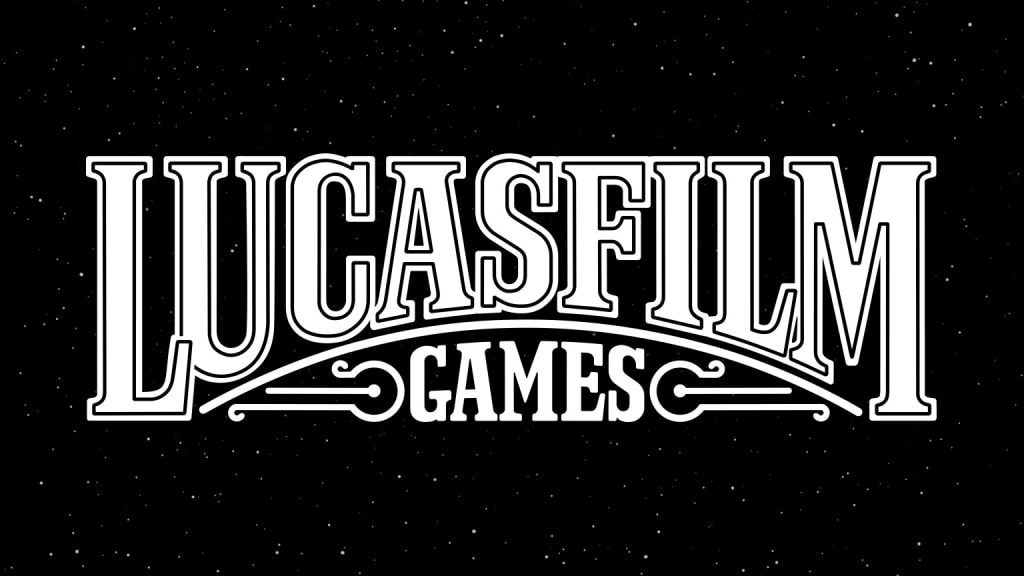 Written By Christopher D. Horton
Massive news from StarWars.com! All gaming titles from Lucasfilm will now have the Lucasfilm Games identity. A new sizzle reel was released on January 11, 2021, revealing the news.
On the reel, eleven games are highlighted that are Star Wars focused or feature Star Wars characters. Those games are as follows:
Star Wars Jedi Fallen Order
Lego Star Wars: The Skywalker Saga
Star Wars Galaxy Of Heroes
Fortnite
Minecraft Star Wars
Star Wars Knights Of The Old Republic
Star Wars Battlefront II
Star Wars Squadrons
Star Wars Pinball
Star Wars Jedi Knight: Jedi Academy
Star Wars Journey To Batuu: Sims 4 Expansion
Let us dig a little deeper and break down the information inside this exciting sizzle reel.
First, it must be pointed out that Fortnite, Minecraft, and Sims 4 will not contain the LucasFilm Games identity as a whole. Still, pointing out that the Lucasfilm Games identity does apply to the Star Wars featured characters or expansions inside those games is a good idea. Including these games in the sizzle reel is smart because it is a great way of advertising the brand and alerting fans they are part of those popular franchises.
Second, most of the games on this list are already released except Lego Star Wars: The Skywalker Saga. Originally slated to be released on October 20, 2020, The Skywalker Saga was unexplainably delayed on August 26, 2020, when the Lego website changed the release date to 2021. On that same day, the Lego site was taken down with Lego removing the release date entirely upon bringing the site back up again.
Shortly after that debacle, at the 2020 Gamescom Opening Night Live, the Lego Star Wars: The Skywalker Saga was officially given a release date of "Spring 2021". Two new versions were also announced for the Playstation 5 and Xbox Series X.
Third, it is fascinating to see some of the titles featured in this reel as some of them are very old—specifically, Star Wars Jedi Knight: Jedi Academy. Released in 2003 under the LucasArts umbrella, Jedi Academy was a big hit but only released on PC and Xbox. Why promote this game again now? Well, it appears the game was mentioned in the sizzle reel because Jedi Academy released again on September 24, 2020, this time for the Nintendo Switch and Playstation 4 consoles. So why Star Wars Pinball? You guessed it, on September 13, 2019, Star Wars Pinball released on the Nintendo Switch, bringing the game back into the mainstream. When Star Wars brings you some sizzle, they most assuredly want to sell you some steak.
Lastly, it is great to see the Lucas name's reappearance to identify the Star Wars video game product. Starting in 1983, Lucasfilms Games was the name of the Lucasfilms video game development division. Famously, in 1990, Lucasfilm reorganized their divisions and renamed Lucasfilm Games to LucasArts. LucasArts became known for their excellent adventure games that included titles like Indiana Jones, Maniac Mansion, and the Monkey Island series. LucasArts also made some memorable Star Wars games in the late 1990s and early 2000s (the previously mentioned Jedi Academy being one.)
Once Disney bought LucasFilms and all of its entities, they halted LucasArts' video game production in all but name, only keeping the division open to handle Star Wars licensing and other Lucasfilm properties. Disney then turned over the video game development to third-party developers like EA Games (which most fans agree was a terrible decision.)
For one, I am proud to see the LucasFilm moniker back on the video game product where it belongs. I hope this is a sign for better things to come for upcoming Star Wars video game titles.
Follow The Nerd Habit on our website, TheNerdHabit.com, on Vocal, Twitter, and Facebook to stay up-to-date on any exciting Star Wars video game news.
Source(s):
Star Wars.com, Lucasfilm.com, Nintendo.com, Playstation.com, PureXbox.com
star wars
About the author
The Nerd Habit is a collaborative group of writers who love all things nerd. We write about the latest happenings in nerd/geek culture as well as short fiction.
Our 2022 Team:
Christopher D. Horton, Hani Masry, Jerah Rose, Whitney Thompson
Reader insights
Be the first to share your insights about this piece.
Add your insights