Lucasfilm VP On The Future Of The 'Star Wars' Franchise
New Content Incoming!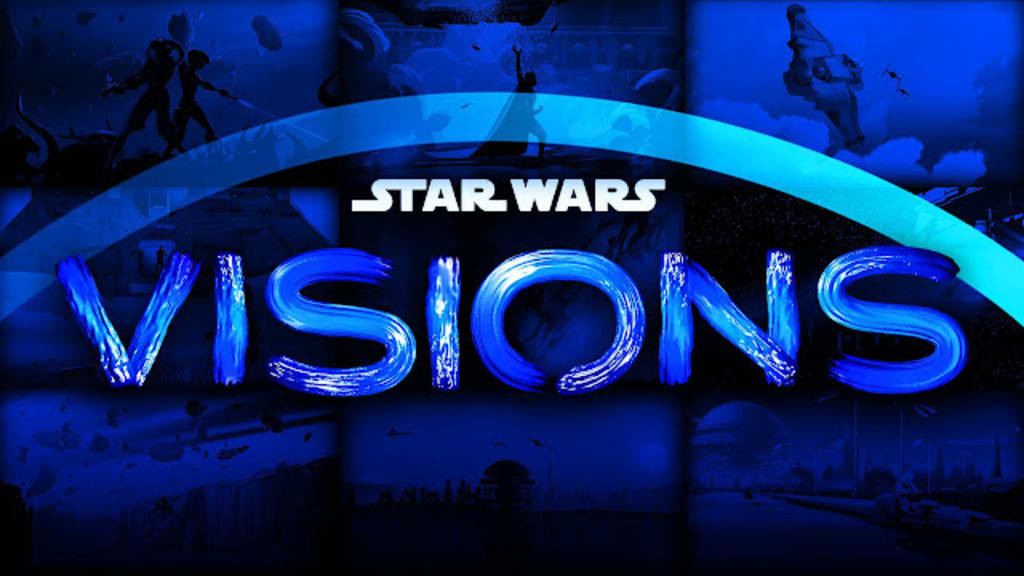 Star Wars has definitely had its ups and downs throughout the years, and opinions on the series seem to change with the seasons. However, we are currently living in a boon of Star Wars content. Things like The Clone Wars Season 7, The Bad Batch, and of course, The Mandalorian have each been fan favorites and one of the driving forces for Disney+. With shows like The Book of Boba Fett and the Obi-Wan series on the horizon and Star Wars: Visions having just been released, Star Wars fans have a lot to enjoy and look forward to. That being said, there have been concerns from fans about an over-saturation of Star Wars content. This was a concern several years ago when the Sequel Trilogy was in full swing, and Marvel has gone through similar concerns with the amount of content they put out each year. Lucasfilm Vice President, James Waugh recently spoke about Star Wars: Visions, keeping Star Wars special, and what is in store for the future of the franchise.
RELATED: Sung Kang Talks About Obi-Wan Series
Star Wars: Visions just released, and in a few months The Book of Boba Fett will close out the year, and next year promises to be even bigger. There are a ton of other Star Wars projects releasing on Disney+ like the Obi-Wan Kenobi series, Andor, The Bad Batch Season 2, and probably several Galleries stories. As I said above, some fans have started to fear that there may be too much Star Wars out there. In a recent interview with The Direct Lucasfilm Vice President and Star Wars: Visions Executive Producer James Waugh spoke about this fear and Star Wars: Visions' role in it, saying;
"When it comes to things like 'Visions', I would say that we weren't even concerned about the oversaturation potentiality with 'Visions' in particular, and I think the reason was we were offering something that's kind of diversification of what the offering is. . . We weren't concerned that this was going to impact 'Star Wars' in aggregate, we thought this would be a breath of fresh air for people to explore 'Star Wars' in an exciting new way. . . Are we worried about over-saturation? I think we're always very thoughtful and cautious about how do we keep 'Star Wars' specialness in this landscape. We're mindful, but this wasn't one of those instances where we had our Spidey-senses on a lot because we felt this was such a new offering."
It seems Lucasfilm is confident in the Star Wars content steadily coming as long as each project feels fresh and different, which makes sense. This may be why fans talked about oversaturation when the Sequel Trilogy and films like Solo were releasing. He also went on to credit Disney+ for allowing these types of projects to exist in the first place, and he heavily implies that these stories might not be able to exist without it. He says;
"From a broader kind of creative strategy perspective, Disney+ has changed the way we're viewing a lot of what's possible with 'Star Wars'. So you can get shows like 'The Mandalorian' or 'Boba Fett' because the platform allows for it."
Visions appears to be doing well upon release garnering good critical and fan responses, and obviously, the other Star Wars projects on Disney+ have been roaring successes. I think a large part of this is because all of these Star Wars projects feel special, like Waugh said. It is this specialty that makes Star Wars feel like, well, Star Wars. Whether it is watching a new numbered entry on the big screen of a theater or a spin-off series every week with the family, these special moments are made possible by the special moments put in the series itself. Star Wars holds a special place in people's hearts because of these experiences, and fans can sense when the people behind it don't keep the specialness in mind. As long as Star Wars remains special to the people working on it, it will be special for the fans watching it, and that will keep it going forever.
READ NEXT: Top 7 Ralph McQuarrie Concepts That Changed 'Star Wars'
Written By Alex Lenzini
Source(s): The Direct
Syndicated From Culture Slate