Life and Production: S4 E2: This Work
What do the men do when a law enforcement agent comes on the scene?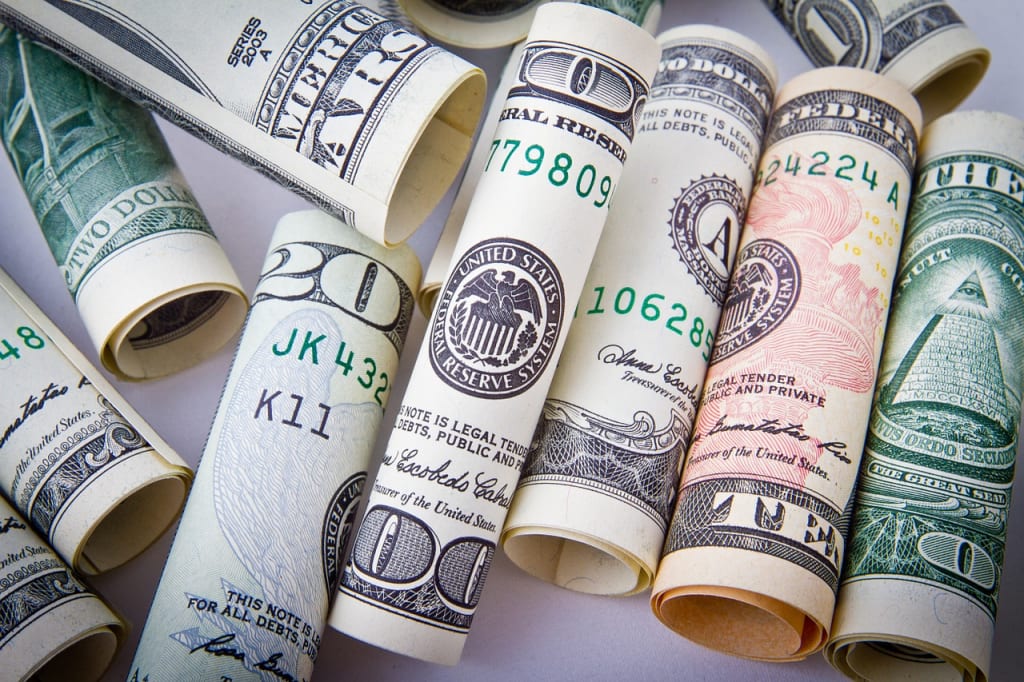 The Brainchildren surveyed the damage that the moths had done to the coca crops. Huge swaths of barren copses dotted the landscape. From their vantage point, they could observe the potential billions in revenue that could be lost with the infestation. Knight turned to Barber.
"I don't think that we should be the ones down here doing the dirty work," he said.
"You're still beefing with the bossman?" Barber asked.
"I just feel that if he wants this job, he should do it himself."
Then, Dr. Olario stepped towards the private jet and greeted the two men.
"Welcome to Colombia. I hope that your trip was a pleasant one. Come. We have a lot of business to discuss."
Dr. Olario, swarthy and tall escorted the two Lesane Laboratories employees to the site where the moths had done their worst. He picked up dead leaves that had floated to the ground like vapors.
"This is useless to us, to you and your jefe."
"So, what are we going to do is to employ chemical control, Diego!"
"Yes, Señor."
He speaks to the heavily armed man standing a few feet away from him. Dr. Olario then turned to Barber and Knight.
"As I was saying, we're going to use a special chemical to control the moth population."
Because Colombia still outlawed narcotics, it was still difficult to navigate through the political and social water around the region. The sole contract with Delaware remained the only hope for drug reform between the two nations. About forty or so men with masks and chemiguns sprayed the trees for at least an hour. Barber and Knight aided the men by donning suits and equipping themselves with protective gear.
"This is a trip," Knight said, "They got us out here with these goddamn beekeeper suits on in this hot ass climate."
"Relax, man. Bossman is going to pay us back for sure," Barber said.
He and Knight and the other men worked their way up the green covered hills. The men fumigated the moth nests with an almost zeal for the removal of the cash crop killers. This would lead to the treatment for addiction. But for now, the fumes took care of the remaining moths.
"Ah, yes. Progress, no?" Dr. Olario said to the two doctoral candidates.
Barber flashed a thumbs up. Knight just smirked under his mask.
After the men completed the chemical control process, the Brainchildren took a few moments rest and video chatted with their superior.
"Dr. Olaria has given us instruction to all you to notify you of our progress."
Lesane looked at the monitor in the laboratory.
"It appears that everything is going swimmingly," Lesane said, "Where's Knight?"
"He just skipped into one of the hooches for some water."
Lesane said, "Oh, okay."
"We should be finished up here in the next few hours. They're planting new coca trees to replace the damaged or destroyed ones."
"That's good."
"This moth is rather destructive as you know, sir."
"Yes it is, That's why you both are down there to protect profits."
"Yes, sir."
"Alright, I'll leave you to it."
Upon ending the video conference, Barber noticed that cars with lights flashing rolled up to where the men laid down chemicals. Federales. Dr. Olario's associates approached the group. One woman stepped out of one of the vehicles. Miguela Manuel tallish with sandy brown skin and green eyes that sparkled in the afternoon sun now focused on the men carrying out this operation. In her mid thirties, she commanded the troops to take action, if necessary.
"What's going on?" she said all of this in Spanish.
With precious moments that could be used to grow more coca to make white platinum, Dr. Olario gathered up all of his digital documents stating that he had business with Delaware.
"And you are whom?" Miguela asked.
"Dr. Olaria, these men are my workers also, there are men from the state of Delaware in the US that have elected to help. Knight rolled his eyes. Barber remained firm and attentive.
Manuela turned to Barber and Knight.
"Do you both realize that this county has a long and bloody history surrounding this crop?"
"Yes," Knight said. "And that is why we've brought our knowledge and ingenuity to this sector of the world. Our mentor Mr. Trevor Lesane—"
"Wait, of Lesane Laboratories. The CEO?"
"The one and only," Knight retorted.
"We realize that this nation, like most of the US is not free. We will cooperate with you to ensure that everything is above board."
Miguela smiled. "I don't believe you, but we can still make this work."