Life and Production: S2 E8: The Year Ahead
The Lesanes and Tals celebrate the coming of a new year.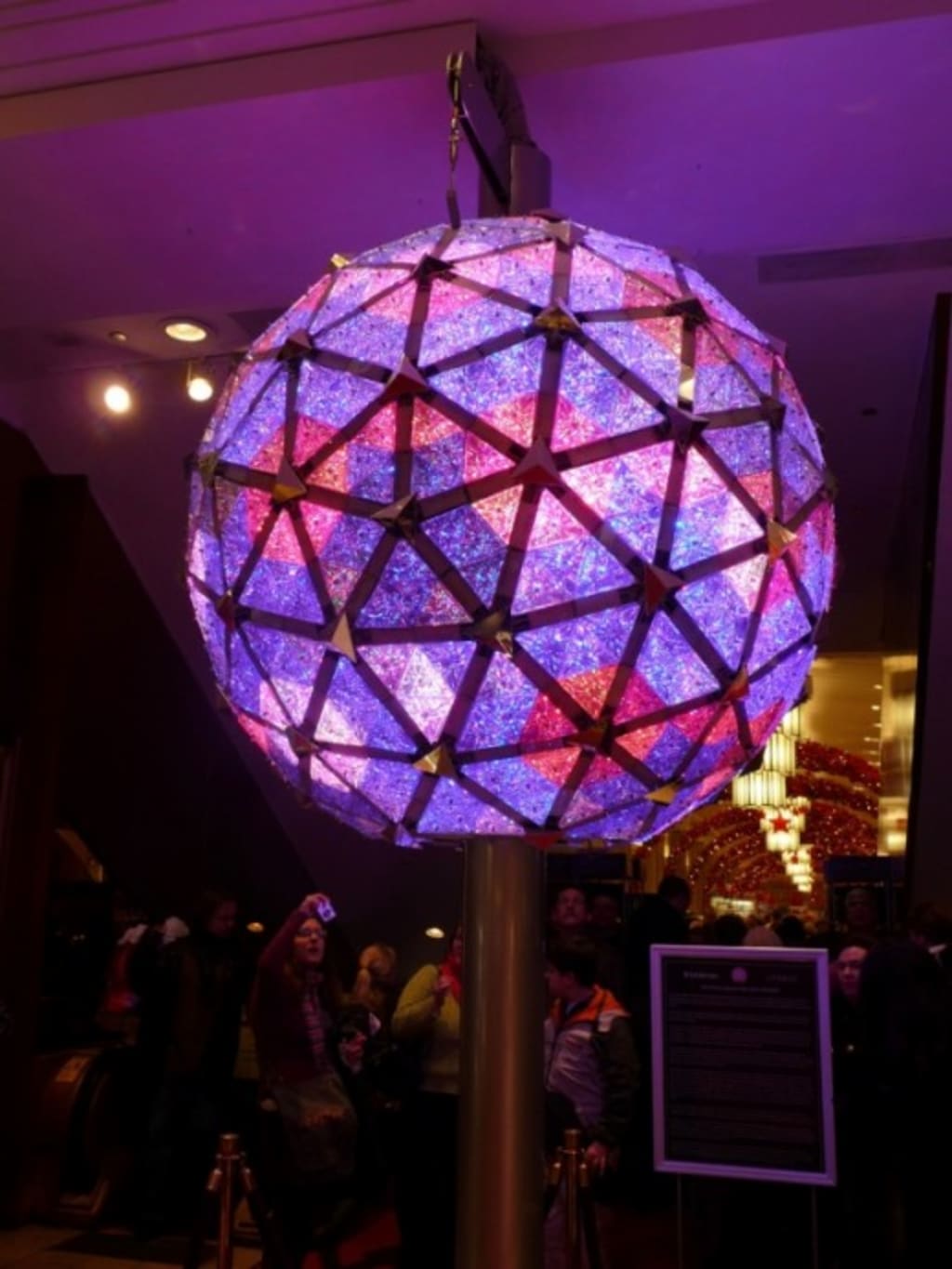 Lords of Change
The upcoming fiscal year brought promise. Lesane Laboratories had opened up its new sites in Paris and Tel Aviv. The grand opening ceremonies ushered in sense of accomplishment in Trevor Lesane and Zev Tal. It was Tal's ingenuity and purpose which spearheaded the launch of Lesane Laboratories. His fiscal know how would prove invaluable to Lesane. His initial investment of five hundred million dollars marked a precedence for the then fledgling enterprise. Lesane would be the first one to tell anyone that he had erred in business prior to seeking Tal for an investment. His focus was on discoveries in his then modest laboratory that he had fashioned out of left overs and hand-me-downs from other laboratories. Some time before conducting business with Tal, Lesane had invested in a company called ChemiDei. This firm's motto was "Lords of change." And change came with speed in their case as the CEO was caught embezzling funds in the amount of $30 million. Lesane lost so much money that he considered stopping his dream of running his own laboratory and maybe teach as Saffron does.
Generate Dollars
The union between he and TaI solidified once they realized their specific roles. Lesane would be scientist and entrepreneur; he would develop the products and experiment. Tal on the other hand would be the money manager, ensuring the he would generate dollars. In a short time, Lesane Laboratories represented one of the few independent laboratories to make around $20 billion in revenue in a year. Tal toasted to their accomplishments.
The "Hateful Blues"
"Sir, it's been a true adventure. I couldn't have written a better story than that of Lesane Laboratories." He grinned with a glass of Eso in his palm.
Lesane raised his glass of strawberry kiwi wine.
"To the best in us all," Lesane proclaimed.
The two men sat in silence. No robots. No wives or children. They lounged in Lesane's drawing room replete with plush leather chairs colored copper as pennies. Both men sunk into their seats and sipped the wine. The lights around the room glowed yellowish orange and cast a brightness that played with the shadows. The two friends and business partners just laid back and contemplated the year ahead. Both men envisioned separate ideas but with the same intent: make the laboratories even more profitable than previous few years. An actual fireplace crackled with an excitement which inspired Tal to break the silence.
"This year, we will not only expand but sharpen our focus on markets outside our current purview."
Lesane raised an eyebrow. He remained silent.
"I mean we've got to look at Moscow, Sao Paulo...Auckland. The globe belongs to the one's who make it. And we, my friend, are the makers." Tal took a long gulp of the wine and chuckled to himself a bit.
"You know, as a finance guy, I've never cared that much for biology or chemistry or physics. But with the knowledge you've imparted to me over these past few years, I've been able to appreciate the solemn majesty of science," he said.
"Yes, young man. You've come into the fold and have been able to appreciate my work," Lesane said. "I count that as a badge of honor." He sat down his glass.
"I recognize you not as just a chemist but a businessman. You're astute in both endeavors."
"That's on purpose. I figured that if I'm ever to succeed as a leader of a laboratory, not only does my game behind the Bunsen burner have to be tight, I've had to learn the rudiments of running a business. With your expertise, I improved my acumen and have been flourishing ever since," Lesane said.
"These superlabs are where it's at. They may be expensive to construct and maintain but they yield significant returns. We ought to direct our attention at the formation of the superlabs to go along with the production of DACA," Tal said.
"Yes, that's right. The superlabs all over the world should create more DACA at double or even triple the efficiency of the capacity of our current labs," Lesane said. Tal, clad in a blue sport jacket dress shirt with no tie and khaki slacks adjusted himself and fixed another drink. Lesane sat back wearing a black tunic and black trousers. He shook his dreadlocks.
Silence once again descended over the room.
Saffron slipped into the drawing room and poured herself a glass of Eso.
"You boys in here are talking about business, don't try to get quiet. Come on. We're listening to the "Hateful Blues" collection of songs," Saffron said. "We've got to get the year started right."
The two men looked at each other and relented. The journey down the escalator to the entertainment center in a portion of the Lesane Estate. Roquetta greeted her husband with a kiss and some wine.
A Conviction
"No, thanks Roxy. I've had my fill upstairs."
Robots zoomed around the living space. They each held trays of hors d'oeuvres and their monitors displayed fireworks and celebrations from all over the world. The couples all gestured around Vision Sphere, a globular digital display unit. The picture showed the ball about to drop from the Soto Building in the business sector of Wilmington, Delaware. No resolutions fell from the mouths of the four. They each knew that paying lip service to plans that may go unfulfilled would be foolhardy. Rather they observed the moment with reverence and respect. They knew that the coming year would be one fraught with both purpose and perhaps peril. As the Environmovement thugs plotted to destroy property and also lives, the Lesanes and Tals proposed, in silence, to remain ever vigilant. Knowledge of past attacks only strengthened their resolve in protecting their values. This extended itself from safeguarding their business interests to the welfare of their children in Lesane and Saffron's case. Though Tal and Roquetta had no biological children, their ties with the families of those with which Tal handled business sufficed. At this moment, the four of them regarded each other as consummate traders. Men and women could give value for value in terms of the admiration that each of them showed for one another. Though he didn't drink it, Tal held up a glass with the other three, prepared to start the fiscal year in the most proper way.
The sparkling orb made its descent from atop the Soto Tower. The countdown began. As each number from ten flew from the four mouths, everyone considered the possibilities of more freedom to experience in the coming months. They thought about the superlabs, and Tal's other investments, and solving complex mathematical equations, and new laws to judge according to Roquetta. Just as the ball reached the end of its journey, the lights flickered but the power remained in service. Tal looked at his wife. Lesane and Saffron just shook their heads in an incredulous way.
"Well that may have been an attempted attack Who knows, But I do know one thing. I refuse to live my life in fear of these miscreants. This year will be no different. And that's not a resolution. It's a conviction," Tal said.