Life and Production: S2 E12: The Digital Hustle
Lesane does a deal with a media tycoon.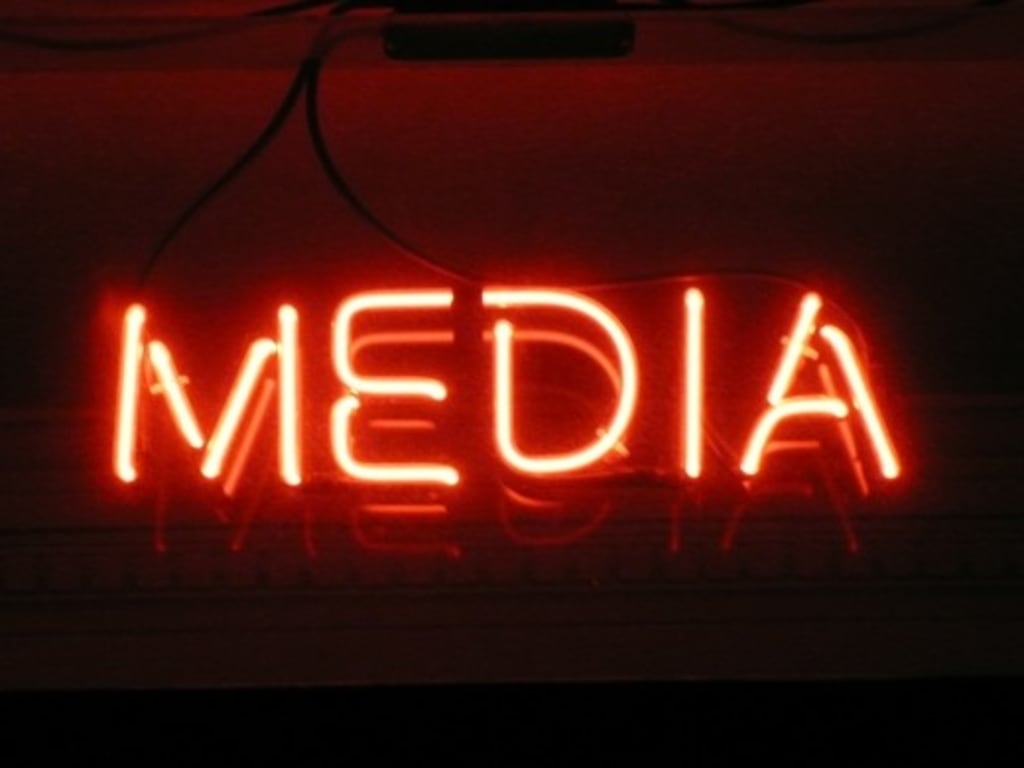 Showcase
The last stop on Lesane's trip of entrepreneurs brought him to Tamika Gerroll's studio. Based in Wilmington along the Riverfront, Tamika had built a studio to showcase her online media empire. As a writer, director, actress, producer and CEO of Tamika Time, this lady impresario churned out news programs, soap operas, interviews, and documentaries. Her build, buxom. She had great nickle-sized freckles on her face. She was thirty-one. She greeted Lesane with a hug.
Special Offers
"Trevor Lesane. Welcome back to Tamikaville. Please feel right at home because you're not a guest, you're family."
"Thank you, Mika," Lesane said.
They walked the corridors of an elaborate online film set called "The Digital Hustle." It presented the world of compensated user generated content on the Internet. Her company thrived on this type of material and made fortunes for the best poets, videographers, and musicians. The writing site, Quite the Quill, offered users at least $10 per view. Tamika split the money with creators where she kept twenty percent and they kept eighty percent. She began this digital dynamo at the age of nineteen. And for the next twelve years, her brand would grow into the juggernaut that it was.
"Trevor, why don't we step into my office." Tamika sat behind a crystal clear glass desk. She vaped, so thin trails of cobalt smoke emanated from the right corner of her lips.
"Well," Lesane started. 'I'm sure that you are well aware of DACA. I would love to do interviews, showcase it on some of your news programs, and have ads run on the user generated content sites. How's that sound?"
Tamika's eyes lit up like the spire of a skyscraper during a holiday. "Yes! We could have tie-ins and drives and special offers for the drug to be discounted at certain dispensaries. That sounds excellent."
An aid entered the office. "Pardon me for interrupting Miss Gerroll, but you're needed at studio H," the youngish aid stood there, her notes pressed against her chest.
In Regard to....
"I'll be there as soon as I finish with Mr. Lesane," Tamika said. The aid nodded and then scurried out of the office.
"My apologies, Trevor. If it's not one thing, it's another." She found what she was going to say prior to the aid. "The price I'll set is twenty million dollars for the entire package which includes air time on Tamika FM, Tamikavision, and the satellite sites on the Internet which bear the name. We can prepare this package to be available to the listeners and viewers starting next week," Tamika said.
"That sounds wonderful," Lesane said.
"My only concern is that with a drug like DACA, it might conflict with the heroin and cocaine commercials which air currently those aforementioned platforms," Lesane said. Tamika frowned and drew in a long puff from her e-cigarette. Lesane continued.
"I'm not concerned with any competition. DACA was designed to alleviate the drug abuser from the nightmare of addiction. Now, since the Great Transition, Delaware has recognized the liberties of citizens and have left them alone in regard to how they plan to lead their lives. Despite the other drug commercials which promote the usage of other substances, my drug will serve as an alternative," Lesane said. Tamika looked at him in an incredulous way. She saw nothing but insolence no his face. She blew out another puff of vapor. She let down her guard. Lesane spoke some more.
Without Resistance
"Twenty million for the platforms seems appropriate to me. You've outlined the risks while also highlighting the potential gain involved for both of us."
The aid returned. "Miss Gorrell, time is running short and your assistance is needed at this moment." She managed to be even more curt and formal than her previous intrusion. Tamika rose from her ergonomic chair.
"This appears to be rather pertinent. You may follow me if you like."
Lesane rose at the same time. "My pleasure, Mika."
Tamika and Lesane swam through assistant directors, makeup artists, casting agents, editors and a space teeming with extras. Like two sharks navigating the Atlantic, they swished by the sea of faces. At studio H, an extra had fallen from a scaffolding. It was unclear whether he was high or something. Around the black walls and glaring lights, the Tamikavision team waited to see of the man had hurt himself in any way. Tamika went up to an executive producer named Roi Gines and asked him about the real life scene.
"Mika he's fine. His name is Morris Mitchener. He sustained a sprained ankle and some minor cuts and bruises. He has insurance and does not plan intend to sue," Gines said.
"Relief. Can you tell me what he was doing on the scaffold?"
"It appears that he was high on PCP. He is talking and we've called for an ambulance," Gines continued. Lesane looked down at the man. He noted the tracks on his arms. His lips appeared burnt, probably from tokes of the glassware associated with crack cocaine. He assured himself that DACA would treat an overdose, even if it was not heroin or cocaine. He reached into his breast pocket for a tablet of DACA. Tamika ordered an aid to fetch a glass of water. Lesane directed the man to take the capsule. The man took the pill and the glass without resistance, as he writhed in pain on the floor. He continued to groan so Lesane applied the patch of DACA to his arm. The man's movements slowed and his speech became clear. The robots to the ambulance had arrived and placed him on the stretcher. He uttered to Lesane a simple, "Thank you."
Insolence or Honor
The insolence that Tamika once saw on Lesane's face was now replaced in her mind as honor. People stood around and applauded as the man exited the space wit the robots. Tamika vaped. Lesane walked towards the back of the room. Gines commanded the small army to resume the scene sans the one extra. Tamika followed after Lesane.
"You know, you've got something there. It's a mirac-, I mean it's going to change the game in a big way," Tamika beamed. "I'll cut the price down to ten million if you give exclusive rights to show DACA commercials on my network. This thing works!" Her exclamation was genuine. Lesane didn't budge.
"I've already made deals with Dr. Chad Mungrow and Harlan Terrace. While your deal sounds attractive, I'm going to stick with leaving DACA nonexclusive," Lesane said.
Tamika didn't see a face of insolence or honor this time. Just quiet resolve and confidence.
"You're quite the chemist but even more, you're all business, Trevor," Tamika said. The two exited the soundstage and found themselves in the hallway. Lesane smiled a great big grin and said, "I'm certain that my product will be in capable hands."
"It's either that or Tamikavists don't do the thing at all," Tamika said.
About the Creator
Cash App: $SkylerSaunders1
PayPal: paypal.me/SkylerSaunders
Join Skyler's 50 Club by contributing $50 a month to the page. Thank you!
Reader insights
Be the first to share your insights about this piece.
Add your insights