Life and Production: S1 E1: Pilot
Vick and Barber are stopped by the police.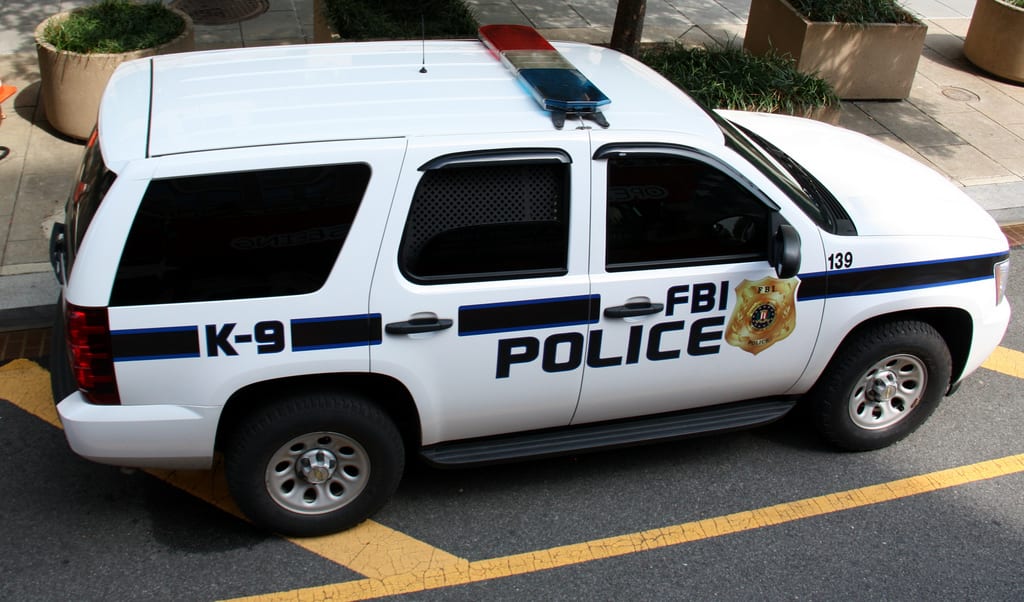 In the Rear
Sirens blared from the rear of a delivery truck. The flashing red and white and blue lights captured the attention of Vick Knight and compelled him to pull over to the side of the road. "Right turn. Shoulder," Knight commanded the self-driven vehicle. Out from his cruiser, a Maryland state trooper walked up to the passenger side door where Montel "Monty" Barber sat. "Window, down," said Knight.
"Good evening, sir. May I see your license, registration, and proof of insurance," the state trooper said. Knight collected all of his information on a smartphone and displayed the illuminated screen in the dawn.
"You've got a broken tail light. Is your computer system working properly?" officer Currant asked.
Knight checked the dashboard and did notice that the computer system had detected a malfunctioning tail light. He and Barber missed that warning completely.
In the rear of the truck, multiple green bricks some carrying heroin, others cocaine, totaled a hundred kilograms in weight. The substances emitted no odor for a robot to detect. And no robot appeared. "Sir, could you open your doors, please? It's protocol to inspect vehicles heading into the state." Currant shifted his weight as he stood adjacent to the vehicle.
"Certainly. Rear open," Knight said.
Officer Currant shined his flashlight on the two packages.
"I'd say that's about eighty ki's," officer Currant smiled. He pulled one of the green bundles from the truck's rear and slammed it on the ground. White powder spilled from the package. He bent down to put a finger on the powder. He tasted the substance on the tip of his tongue.
"One hundred, actually," Barber said.
"Before the GT, that stuff would have got you boys seeing at least thirty years to life," officer Currant wheeled around to the front end of the truck as Knight issued the order for the back doors to close. "Those were the days when the D-Boys could run up what was then I-95 and well...you remember?"
Lesane Laboratories
"Can't say that I can. That was before my time," Knight straightened.
"What do you have to keep the weight balanced throughout the vehicle?" officer Currant asked.
"Well, we've reinforced this truck with a suspension system which accounts for the weight distribution," Knight said.
"Well, you seem to have it all figured out by now. Where're you headed?"
"Back to Lesane Laboratories. We've got to get these substances into a formula our mentor is working on currently," Knight said.
"So, you work for the Trevor Lesane?"
Both men nodded yes.
"Well, I hope that you boys get all of that done. Tell Mr Lesane he's doing a good job. And don't forget to square away that rear light," Officer Currant said.
Crepuscular Rays
Now, the sun had blazed a pinkish orange streak across the sky. It had just about rose over the land and its crepuscular rays shined bright on the sign that read: "Welcome to Delaware - Endless Discoveries." Knight voiced for the delivery truck to go into drive and left as officer Currant returned to his cruiser. Knight commanded for the vehicle to speed away (but not too fast) and hopped onto the Terrace Road highway: The Virtue. On their way to the laboratory, Knight fumed.
"How many times do we have to do this man," he said.
"What do you mean? We'll be doing this at least until the end of next year. Relax," Barber said.
"Don't they know that Delaware is exempt from all that 'stop and search' foolishness?"
"Yet we were still stopped and searched," Barber shook his head.
When they got off of Virtue Highway System (VHS) they acknowledged the percentage of the toll they had to pay for riding on one of Harlan Terrace's roadways. Since their trip from Elkton to Newark lasted about 20 minutes, the navigation system extracted $4 from the Lesane Laboratories account.
Removal of the drugs from the rear of the vehicle required the strength of the robots. Knight ordered some to fix that broken tail light. While those mechanical aids brought the substances to the laboratory, Barber and Knight went to their mentor's office.
"You were stopped again, weren't you?" Trevor Lesane asked. He was thirty-five, the color of teakwood, and stood at six feet, two inches. Blonde dreadlocks protruded from his head.
"Yes, Mr Lesane," Barber said. Knight stood still like a statue, arms folded, and just as quiet. "We were able to get out of a ticket once more because of your good name. The ten million in product is being unloaded by the robots as we speak. One hundred kilos, sir," Barber said.
"And Knight. You were my driver, correct?"
Knight unfolded his arms. "Yes, Mr Lesane," he said.
"I'm glad you both returned safely. May I just suggest something? Before you go out, make sure the robots check the tires, the tail lights, and that you engage the dashboard computer and read it before leaving. Is that clear?"
"Yes," the two men said.
Every Ounce of Concentration
Lesane had employed Barber and Knight as knowledgeable doctoral degree candidates. Their work would lead to his innovation Drug Addiction Counteractive Agent (DACA) and he congratulated them for all of their efforts. It was in this celebratory period that Lesane acknowledged the fact that more work remained beyond the horizon. He, an eighth grade dropout, directed these two young men of color who possessed Master's Degrees in biochemistry and chemical engineering, respectively.
Around the corner in the laboratory, more robots brought the kilograms of cocaine and diamorphine (heroin) onto the black tables which took up a significant section of this state-of-the-art setting. Out of their wrapping, Barber and Knight weighed each on digital scales, ensuring that no portions leaked out in transit. They tested how each substance could be synthesized to create a deterrent for abuse. Their work afforded them the possibility of comprehending what causes such substances to be so addictive. And, with Lesane's guidance, they would discover the ability to render them incapable of claiming yet another life.
Lesane found solace in his equipment and assurance in his own capacity to think. He engaged with the idea of making the two substances (among others) the healing agents rather than the nefarious materials so maligned for their ability to hold the abuser in the grips of dependency. Instead of accepting the thought that these drugs represented the worst in humanity, Lesane fought to bring about awareness of their effectiveness in alleviating pain and suffering. In a reversal of how these substances engender emotions, Lesane and his crew applied consistent thinking in addressing these concerns.
As Barber poured the powders into cylinders, he paid close attention to the makeup of the drugs. With every ounce of concentration, he remained focused on the science.
future
About the author
I am a forever young, ego-driven, radical hipster from Delaware. Investor. Objectivist for life. Instagram: @skylerized
Twitter: @SKYLERIZED
Reader insights
Be the first to share your insights about this piece.
Add your insights