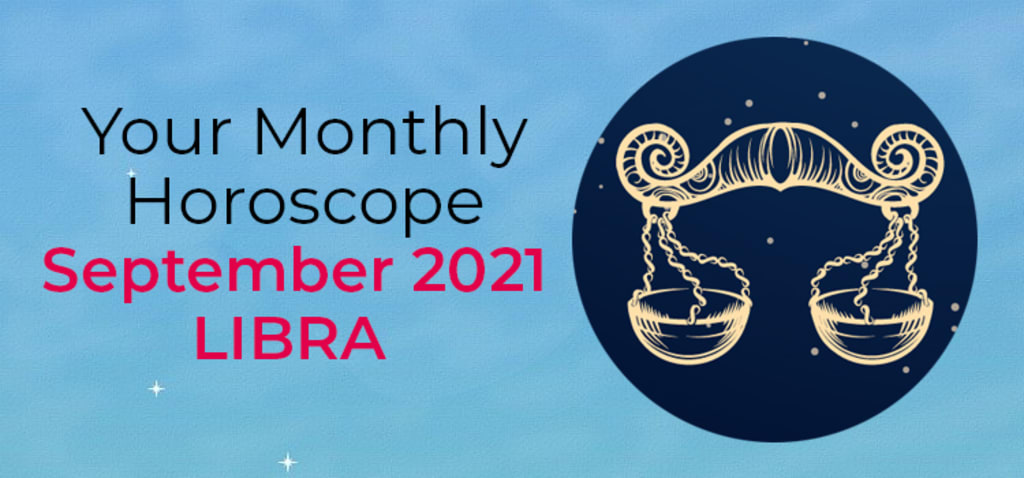 General: The family ties are likely to be pleasant and stable for the Librans in September. Family responsibilities may, however, go up, but you can handle them judiciously with tact. The friendship that you have with some good people might help you make gains at work now. Your financial condition, too, looks promising. But there are chances for differences of opinion with siblings; so, you need to be cautious about this.
Love Relationship: The married might devote quality time to their spouses and engage in pleasant conversations and interactions with them. And this should definitely help strengthen their marital bond. Your rapport with the children, too, may become strong, and you should be able to enjoy peace in the family. You might also develop cordial relationships with friends. There are also possibilities for auspicious functions and celebrations taking place in the family.
Divine Technique for Marital Harmony: Venus Pooja
Finance: It looks to be the time when you should refrain from indulging in indiscreet expenditure or incurring expenses on luxurious items. It is better to curtail your expenditure, and spend, only after careful planning and budgeting. You may, however, spend money on the likes of house maintenance, whitewashing, etc., which could be necessary at this time. If you have any financial issues talk to thebest financial astrologer in India to resolve all your problems.
Divine Technique to improve your Finances: Durga Pooja
Career: The employed might develop a trusting relationship with their superiors. Some of you can also hope for promotions in your jobs, and this could contribute to an increase in salary and more income. There are also chances for those looking for suitable job opportunities abroad, to get foreign employment as per their wish.
Business: Partnership businesses look particularly promising. Still, those engaged in such partnership ventures may have to put in a lot of effort for their smooth functioning and success this month. However, there are chances for you to get foreign business opportunities now.
Professionals: This appears to be a month holding much promise for the Libra professionals. This should be particularly so for those working in the government sector or research line. You are likely to make some gains now, thanks to your hard work. However, it is advisable for you to take any decision only after thinking calmly and weighing all the pros and cons carefully.
Divine Technique to improve your Career and Business: Sun Pooja
Health: You are unlikely to suffer from any major health disorders this month; however, some minor fitness concerns may still trouble you. But with some daily exercises and healthy and nutritious intake, you should be able to overcome the health issues, improve your fitness and remain hale and hearty.
Divine Technique to improve your Health: Vaidhyanatha Pooja
Students: This looks to be a favorable month for the school students, who may work with perseverance and succeed in their studies. Those pursuing higher education should also find this period quite encouraging, and they, too, are likely to achieve their goals. However, research scholars may be required to focus entirely on their work and devote long hours to their studies and research; so, it is advisable that they take good care of their health now.
Divine Technique to improve your Education: Ketu Pooja
Today Panchangam in Tamil
Panchangam is the almanac, the traditional calendar that tracks the movements of celestial bodies like planets and provides a wealth of information on them on a daily basis. This has 5 attributes - Nakshatra, the star; Thithi, the Moon phase; Varam, the Weekday; Yogam, and Karanam, and so is called Pancha Angam, the celestial record of 5 divisions. Today Panchangam in Tamil is the Tamil calendar that follows the Tamil month-year system and provides particulars of that day. People can refer to Today Panchangam in Tamil in astrological Websites or learn about the day from traditional hardcopy Panchangams. Today Panchangam in Tamil can thus be a gift to the Tamils spread across the world, to know on any day or in advance how suitable that day is for planning auspicious events or performing worships, rituals, and ceremonies - https://www.astroved.com/tamil/today-panchangam-tamil/
Auspicious dates: 1, 2, 8, 9, 10, 12, 16
Inauspicious dates: 6, 7, 14, 15, 23, 24, 25, 26, 27, 28, 29, 30
About the Creator
AstroVed is a #1 online astrology and remedies portal whose focus is to merge the technologies of the ancient traditions with our modern science. https://www.astroved.com/
Reader insights
Be the first to share your insights about this piece.
Add your insights