Killer Clouds
and rubies in the rubble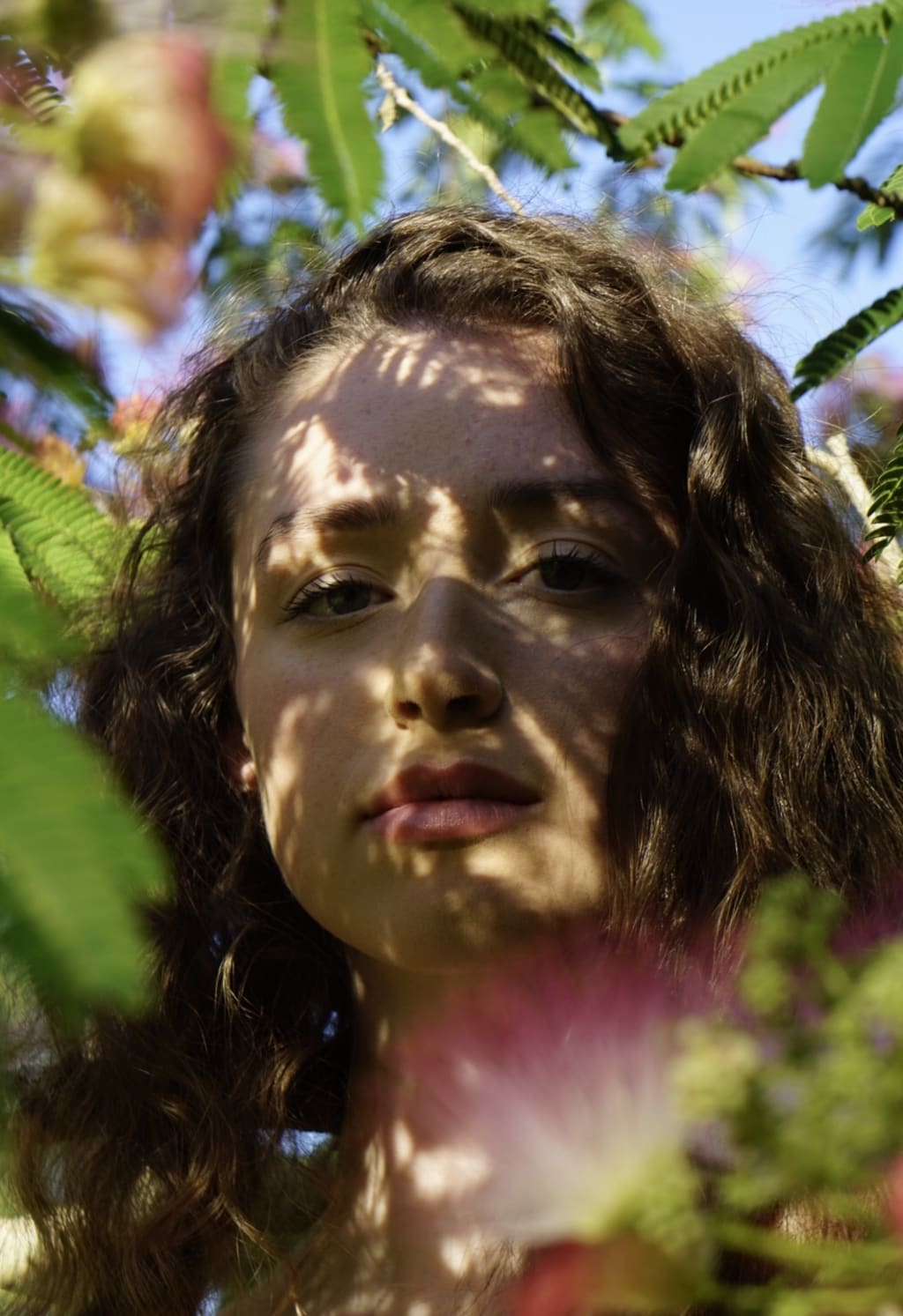 At first, it reminded me of looking at the clouds through an airplane window. Their clouds—the "killer clouds"—sat like oversized trees on the world's most famous lawn, towering over even the skyscrapers that still stood in New York City.
She liked to name them.
With her arm around my waist at the kitchen window, she'd belt out a new one to break the silence.
"That one looks kind of like a Bonnie, don't you think?"
That was 324 bombs ago. "Bonnie" was the first of many and a drop in the ocean of what CNN first called "killer clouds." The TV eventually stopped covering those clouds and the war at all. Now, it buzzes with static at every channel. To keep some kind of record, we tallied up their horrors by staring silently out at the NYC haze from the Hudson riverside in our quaint town of Irvington.
Our last day was spent at the park beside the Hudson. The skyline of NYC was best from our favorite bench—she agreed. We danced around for whatever that could've been worth, singing our long term favorite "Vienna" by Billy Joel. The only people watching were in a short line in the nearby parking lot to get some rations from a couple friends with a stocked nuclear pantry. We used to call them our "crazy neighbors." Now, they were the selfless saints for our town, most of whom were left eating all the speared deer they could gather.
We always talked about if we never made it out. It didn't seem like something to cry about anymore. We were some the few people from the town who survived the blasts thus far, hid out, and still snuck around successfully. The rest had been taken out by another bomb or poisoned by the some mouthful of gasses they would drop over the suburbs. I assume that whoever was in charge at this point drew their smiles from watching us rot slowly. The killer clouds were apart of the recipe to take down the entire continent in broad strokes, leaving drops of hatred across the world map. NYC got the most bombs of them all.
It wasn't a question of saving ourselves or even those around us. Anyone left was trying to ride it out until eventually being killed or taken as war prisoners. I think that we both had the same lust to breathe, though. Whether her or I liked it, we were the fighting type. We saw that in each other better than anyone else could've. To quash that fire to live, we got ahold of the best equipment possible early and plotted to stay in our hideout until the bitter end.
When I was in the basement one day, I heard her scream from upstairs. I knew. The gas was strolling down the street from the top of the mountain while she was getting a "breath of fresh air outside." In an instant, it was a one man show—without an audience or even a functional light. My stage was a basement of rubble with water I couldn't trust to drink.
I sprinted down the mountain as fast as I could. I at least owed the rest of those left a warning and a chance to run from their undoubted doom. I've never felt so heavy as I did running away from what took my world—my only other teammate that made playing their games worth it.
Breathless except to let out a muffled squeal, I told five other groups to get down the mountain. We ran in a pack. Silent horses galloping down a hillside watered with morning dew. An older man, George, fell on his way down the mountain, so his wife stayed behind with him. They were both consumed by the gas soon after.
I don't often look back on those days now. These words stand as a testament to my ability to tell a story I often wish I couldn't.
When the clouds cleared, I went back home. She was gone by now. It's been a year.
The door was blown off. The house looked bulldozed, and the foundation was caving in. The basement's floor was visible from where I stood, looking down into the pit. Our house dug it's own grave.
The sun was peaking out from the clouds just enough to light the depths of the rubble. As my eyes grazed across the scene, I noticed a ruby red light being shed onto some of the grey rubble. Chills flowed up my legs to my fingertips.
One of those final days with her, I remembered the way it dangled in the light. She would twirl the thin gold chain between her fingers like a web, keeping her eyes set on mine. As she layer in the grass next to the river, she would roll over like a child. Meanwhile, her ruby-covered locket would wrap around the thin, sparse, twinkling hairs on the back of her neck. It was a heart.