ISRO Recruitment 2020: Fresh Applications Invited for 61 Vacancies, Salary up to Rs 2,08,700
Fresh applications for ISRO recruitment 2020 for 61 Scientist or Engineer SD, and Scientist or Engineer SC vacancies at Vikram Sarabhai Space Centre (VSSC) will soon begin.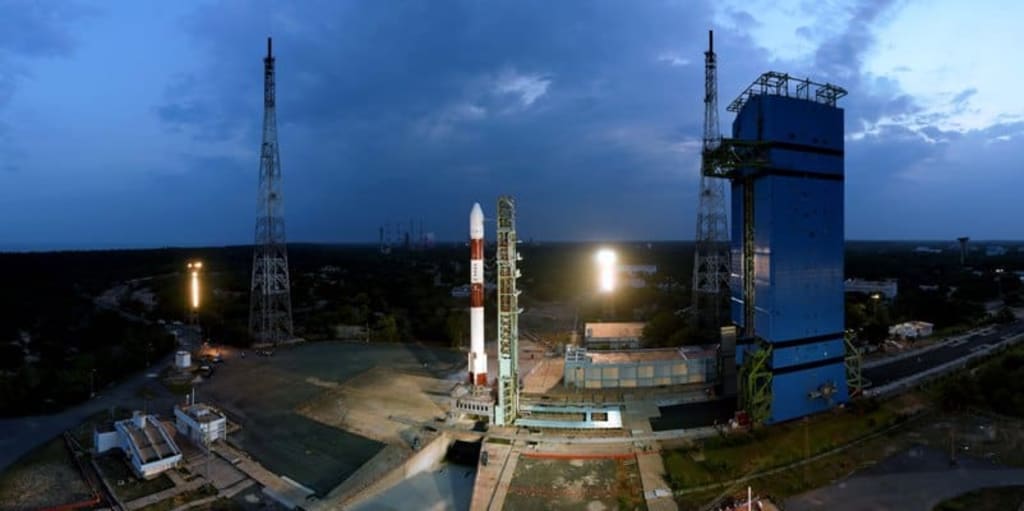 source: google.com
While these vacancies were announced last year by the Indian Space Research Organisation, through a corrigendum on the official website, the organisation has announced its intent to extend the time limit for submission of online applications for 61 vacancies. Selected candidates will be paid a salary of up to Rs 2,08,700 based on their qualifications and experience.
Who can Apply for ISRO Recruitment 2020?
According to the official notification, fresh applications will be accepted for 61 vacancies out of which 19 vacancies are for Scientist or Engineer SD, and 42 are for Scientist or Engineer SC vacancies. The details of the vacancies and qualification required are as follows:
For the Scientist or Engineer SD vacancies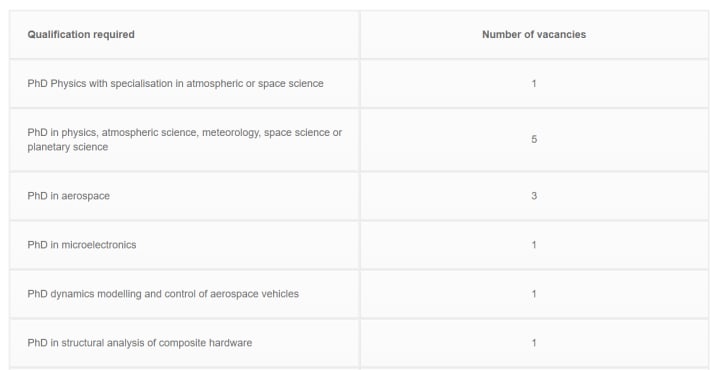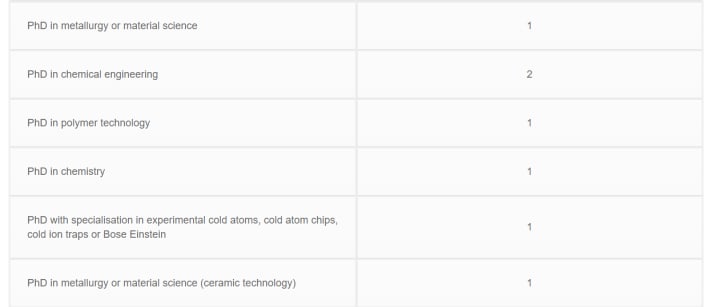 Scientist or Engineer SC vacancies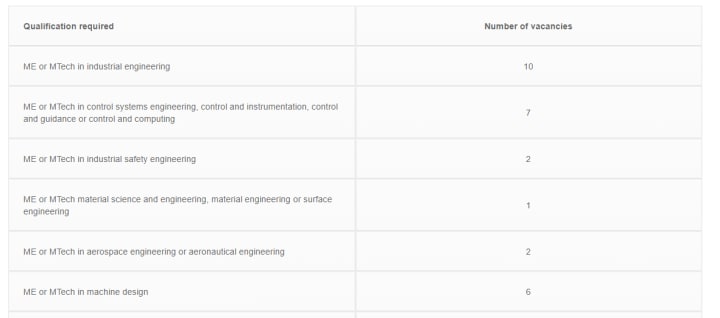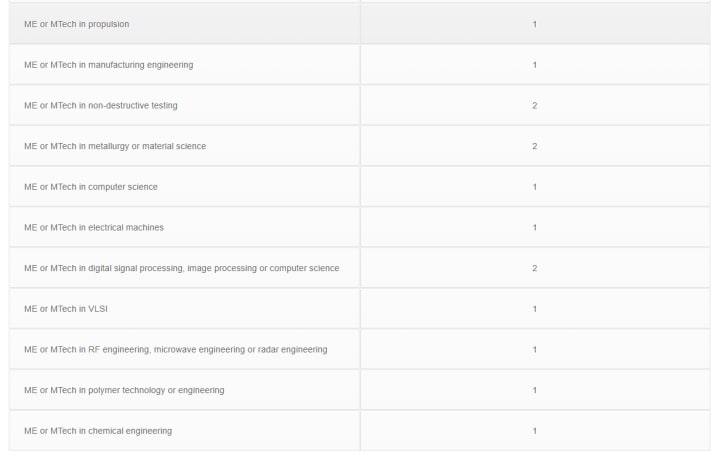 How to Apply for ISRO Recruitment 2020?
Interested and eligible candidates may apply for the above-mentioned vacancies from 21 December 2020 10 am IST up to 4 January 2021 5 pm IST on the official VSSC website. Those who wish to apply for the vacancies are advised to go through the corrigendum and the official notification in detail.
India has been moving at such a fast pace in the area of space, all thanks to the hard working scientists at Indian Space Research Organisation (ISRO). ISRO's work has won India appreciation on a global level and has been a source of immense pride for every Indian! Founded in 1969, ISRO has never looked back and has surpassed some great expectations. Let us take a look at 7 interesting facts about ISRO:
ISRO – Chandrayaan and Mangalyaan
With its Moon and Mars mission, in 2008 and 2014 respectively, India became one of the few countries to have stepped on both Mars and Moon.
India's Own Navigation System – NAVIC (Navigation with Indian Constellation)
The idea to make our own Navigation system was put in place after Kargil war to ensure there was no dependency on foreign-controlled systems like US GPS. NAVIC consists of seven satellites placed in the orbit which can provide services to both the citizens and the military. NAVIC became operational in Sept 2016.
Foreign satellites
India has been regularly launching foreign satellites from its Polar Satellite Launch Vehicle (PSLV) and has a kitty of satisfied international customers. With over 50+ successful launches, ISRO has carved a name for itself in the market unmatched by any other country.
Cost effective
Although ISRO's budget is much less than what a lot of countries have their space organizations, still ISRO is doing a good job! Its Mars Orbiter Mission cost about ₹450 Crore (US$73 million), making it the cheapest mission to Mars, with an average of ₹12/km traveled. This is why ISRO is becoming a favorite choice for countries who want to send their satellites because it is more cost effective and reliable.
Weather
ISRO has developed various satellites to monitor the weather situation around the country. Its INSAT-3DR is an advanced meteorological (weather observation) satellite to provide the necessary inputs required for accurate weather forecasting. With this purpose in mind, it is equipped with three payloads, namely, a Multispectral Imager, Sounder and weather Data Relay Transponder.
INSAT-3DR also carries a satellite-aided Search and Rescue Transponder that picks up and relays alert signals originating from distress beacons of maritime, aviation and land-based users.
ISRO – Based In More Than One Location
Although we only get to hear about some common centres of ISRO, however, it is spread across 13 centres all over the country, namely, Vikram Sarabhai Space Centre (VSSC), ISRO Satellite Centre (ISAC), Satish Dhawan Space Centre, SHAR, Liquid Propulsion Systems Centre (LPSC), Space Applications Centre (SAC), Development and Educational Communication Unit (DECU), ISRO Telemetry, Tracking and Command Network (ISTRAC), INSAT Master Control Facility (MCF), ISRO Inertial Systems Unit (IISU), National Remote Sensing Agency (NRSA), Regional Remote Sensing Service Centres (RRSSC), Physical Research Laboratory (PRL), and National Mesosphere/Stratosphere-Troposphere Radar Facility (NMRF).
Astronaut Training
To prepare for its future manned missions, ISRO will set up an astronaut training center in Bangalore to prepare personnel for flights on board the crewed vehicle. The center will use simulation facilities to train the selected astronauts in rescue and recovery operations and survival in zero gravity and will undertake studies of the radiation environment of space.
Reader insights
Be the first to share your insights about this piece.
Add your insights