Is Karen McDougal Extra Terrestrial?
Check Area 51 Misdirection ET Outlaw Gal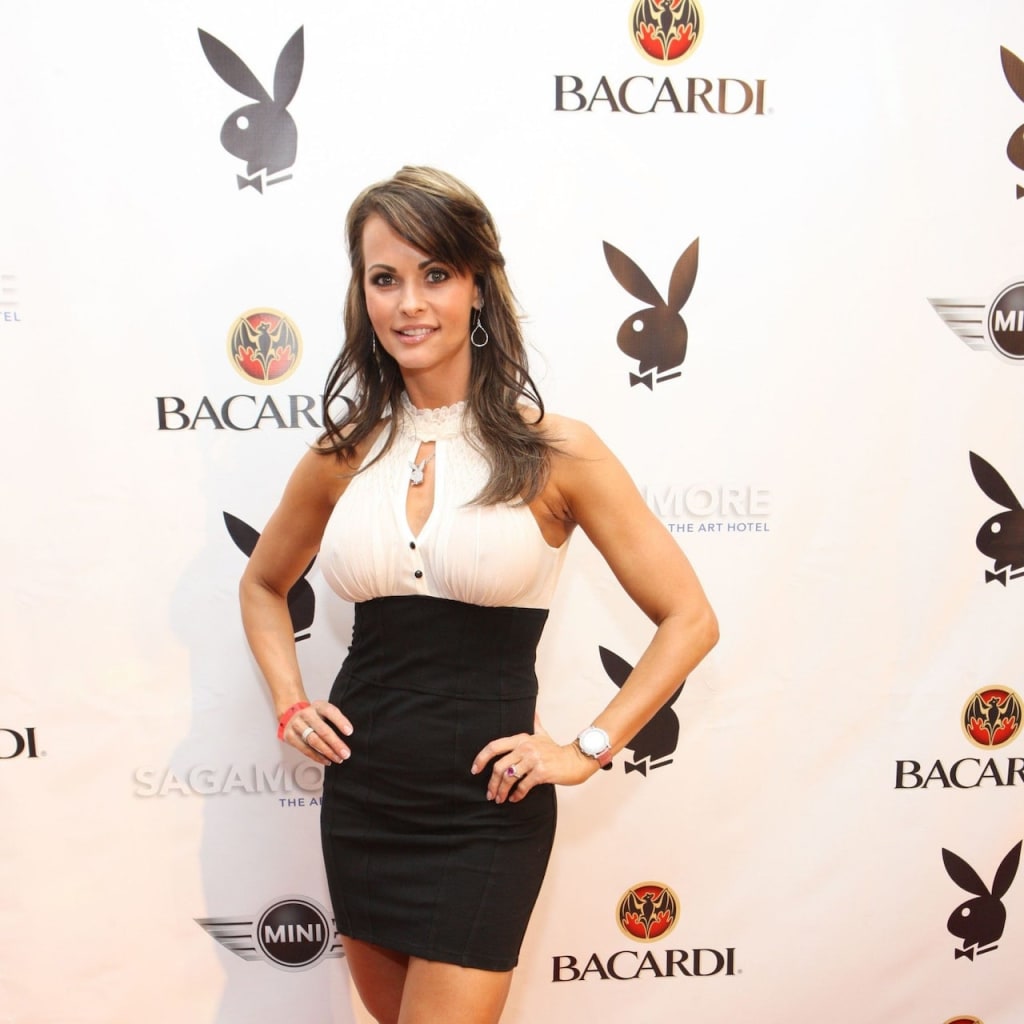 Another day in office for Trump and another reported affair (
article
). Most people are immediately captivated by these salacious headlines, even more so when the purported companion is a playboy playmate. If you have been reading any articles on
HumanoidExtraTerrestrialsLiveAmongUs.com
,
you know immediately where this is headed. Could this be another possibility of misdirection? Wasn't it just less than two weeks ago we were hearing that he had been possibly involved in an affair with a porn star named Stormy Daniels? Can you see how these salacious headlines get people to spend time reading about the story, then combine that with all the other events going on in their lives and you can begin to see how all this misdirection keeps people from trying to realize the possibility of Hetlau, much less do any research on it or study the subject matter in any detail. Who even cares whether the stories are true or not? The question you have to be wondering is who are these women, and in this case, who is Karen McDougal? Does the possibility exist they are HET or EA in the know? It's hard to believe the ESH are going to allow an EA with no understanding of what is going on to get pulled into the media firestorm that is going to erupt when a story leaks to the press that you have been involved in an affair with the president. You would think the possibility exists these girls would know what is secretly going on behind the scenes.Immediately you want to know, does the possibility exist her name might say something that reveals repeating patterns that provide a preponderance of evidence?KAREN MCDOUGALK = CHECK (ecronym)ARE = AREA 51 (porpheme)N = MISDIRECTION (ecronym)M = 13C = 3D = 413 + 3 + 4 = 2020 = T (alphanumeric)T = ET (ecronym)OU = OUTLAW (porpheme)GAL = GALKAREN MCDOUGAL = CHECK AREA 51 MISDIRECTION ET OUTLAW GALThat sure presents the possibility of a very interesting message that provides some confluence to what we are looking for. You can be sure that people reading the headlines of the possibility she was involved in an affair with Trump sure aren't looking for this angle. Makes you wonder even more about the possibility of her being a HET or EA in the know.Next, you have to wonder, will the possibility exist she is going to flip the sign? If you look at the picture that was used at the top of this article, you can see the possibility exists she is doing it in the picture, which is the one most of the media outlets covering that story are using.
Karen McDougal Making the Hand Gesture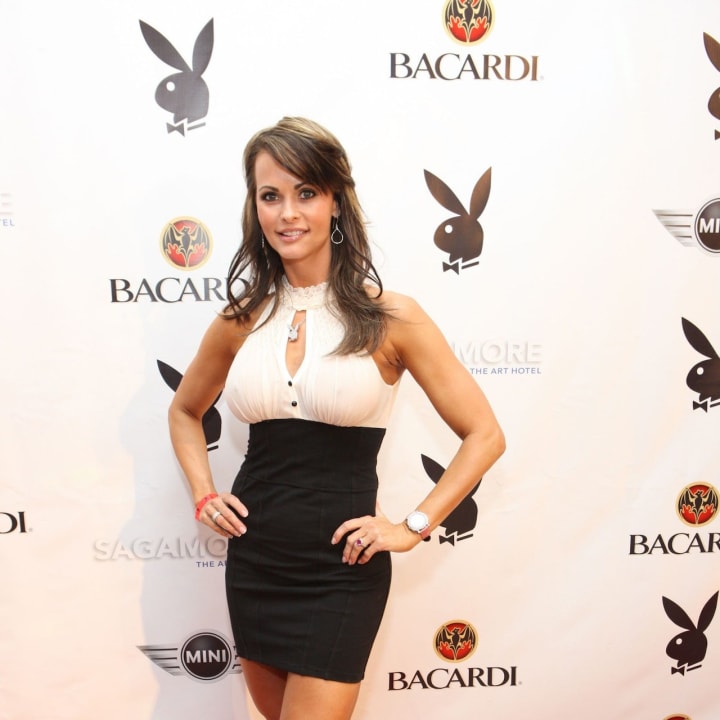 If you do a google image search for her, it's not difficult to see the possibility of her doing it in other ones as well. That tends to make you wonder how much of a coincidence it really could be.
Karen McDougal Making the Hand Gesture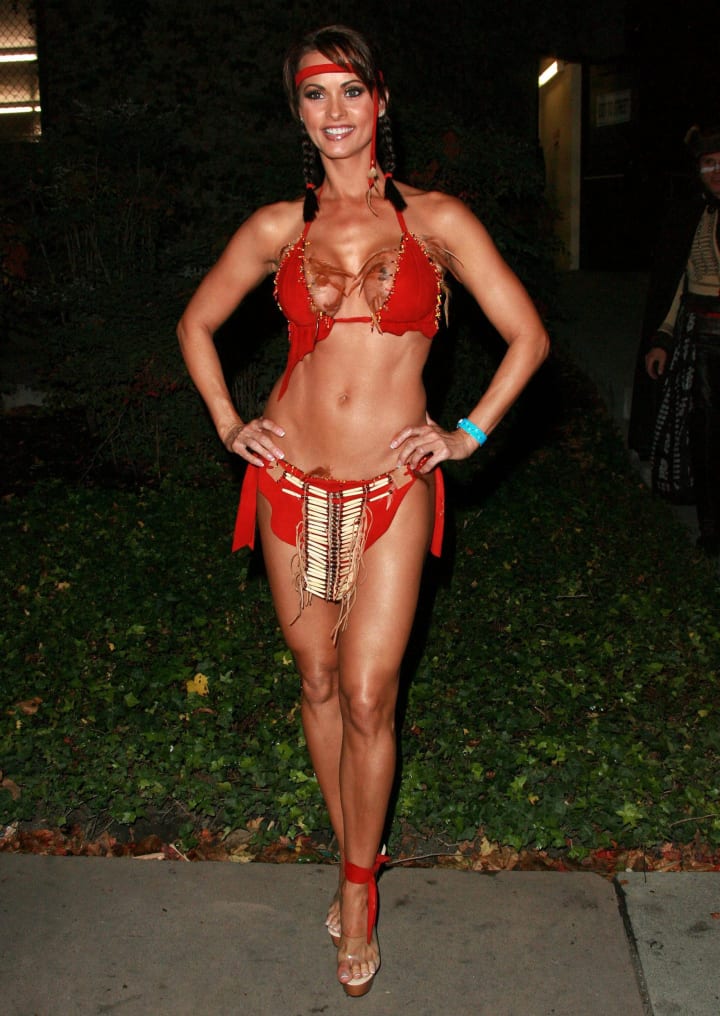 Notice how often the possibility exists of the
hand gesture
when it appears with them placing their hand on their hip when they make it.
Karen McDougal Making the Hand Gesture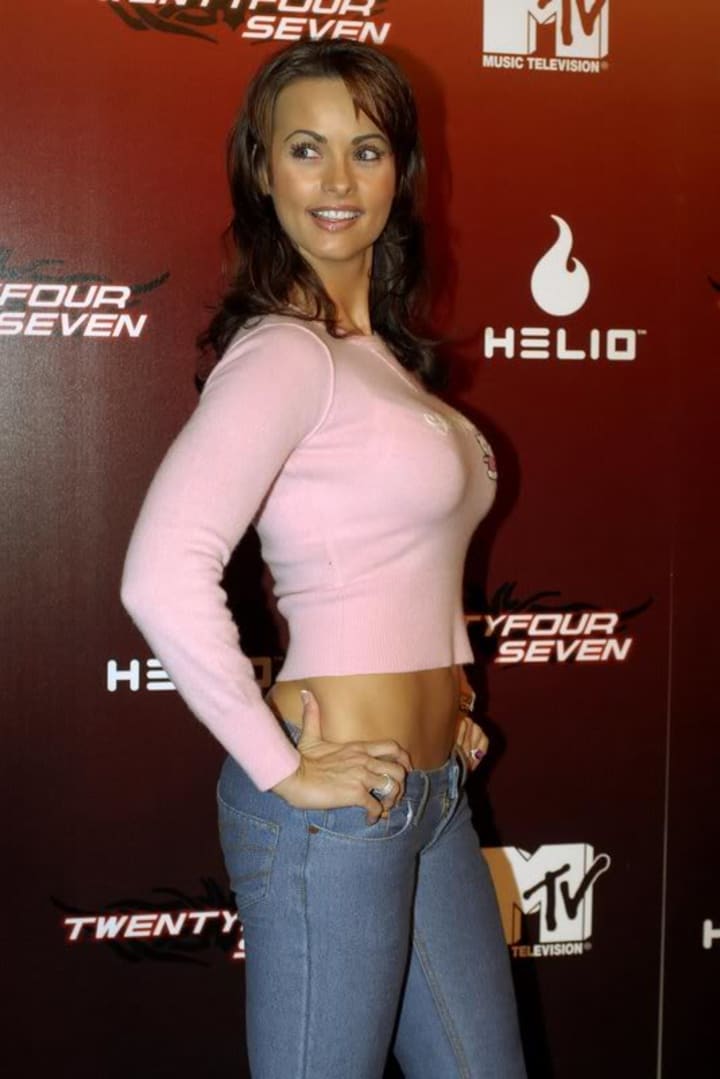 This image below is a great image to learn how to spot the
hand gesture
. You'll notice most times when the possibility exists a person is making the
hand gesture
,
it appears when they place their hand on their hip. Probably because it appears more natural and when you tell someone who has never heard about it, they will find it even more difficult to believe. The reason you want to train your eye to always look at a person's hands first when you look at any picture is occasionally you will see them
flipping the sign
when their hand is not on their hip. If you only look at
hand gestures
when their hand is on their hip you will miss some good ones. Unfortunately, her fingers are slightly cropped out of the picture in this one, but you can still clearly see the possibility she is making the
hand gesture
.
Karen McDougal Making the Hand Gesture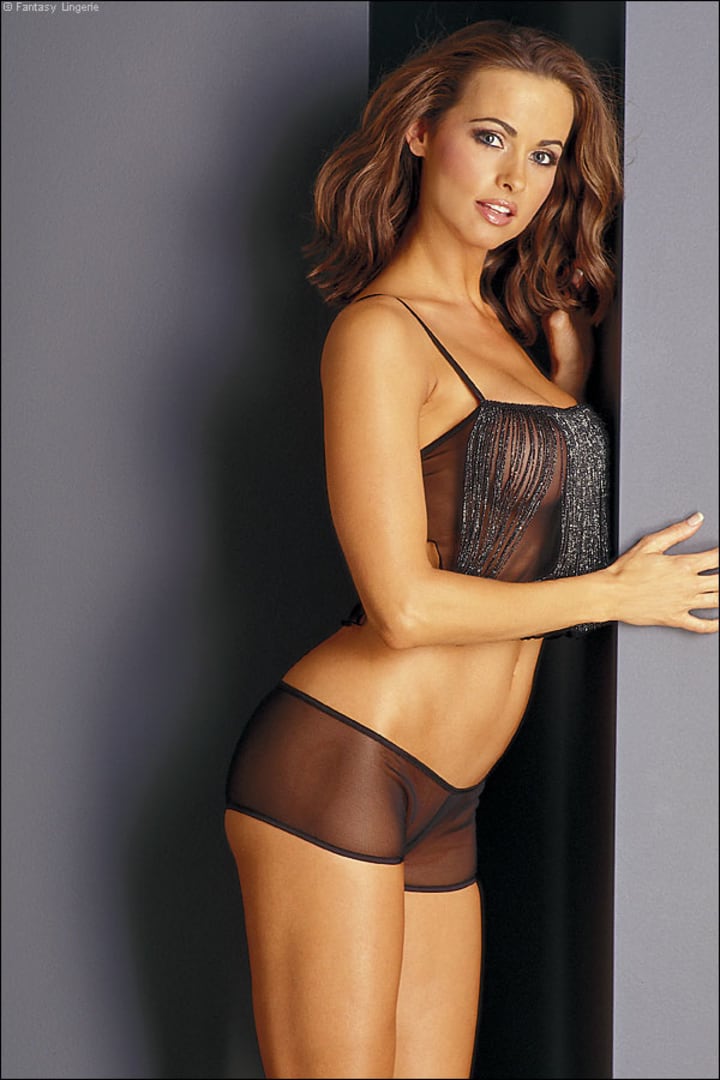 In summary, you should be able to see how when you are looking for the possibility of trying to see if
Hetlau
, you are looking for completely different content to search for repeating patterns that provide a preponderance of evidence rather than getting sucked into
misdirection
like everyone else.Even though you don't know for sure if the person is
HET
or
EA
in the know, the possibility exists that they are more than just an
EA
who has no idea what is going on when you read their names and it has cryptic messages that bring meaning to what is possibly happening on Earth. Also, seeing them appear in photographs making the
hand gesture
or
flipping the sign
as it's called of the letter "E" for "ET" makes you do a little more than just wonder.
Key articles to raise awareness:
ETs:Two Way Mirror TheoryEstimation TheoryProve It TheoryHand Gesture / Flipping the Sign
UFOs:FlyingCTVs - Celestial Tach One VehiclesVolutesTach OneWright Brothers
Government:HextocracyGovernment = Mind controlReagan's UN speech on Aliens
Military:HextaryExtra Terrestrial War Never EndsExtra Terrestrial War why?Tactical Vee
Recent popular articles:Is the Bitcoin Disrupting SETI Story Extra Terrestrial Subliminal Dissemination?Did Tom De Longe deliver the wrong evidence as Extra Terrestrial Subliminal Dissemination?The Extra Terrestrial Enlightenment Is WorkingAre the Olympics Extra Terrestrial Misdirection?
Follow me on Vocal media for more stories at:HumanoidExtraTerrestrialsLiveAmongUs.com
Interested in Astronomy? Check out:CelestialAstronomy.com
About the Creator
HETs live among us
CTVs vectate above us
ET is at war with EA to validate their Inslavement
Sign the ExtraTerrestrialDisclosurePetition.com
Reader insights
Be the first to share your insights about this piece.
Add your insights