Invisible Magic Part 4: Dear Prime Ministers
There are a few things that Tom Kennedy would like to address from his sick bed in the basement of his home, so here is his letter for all of you to read.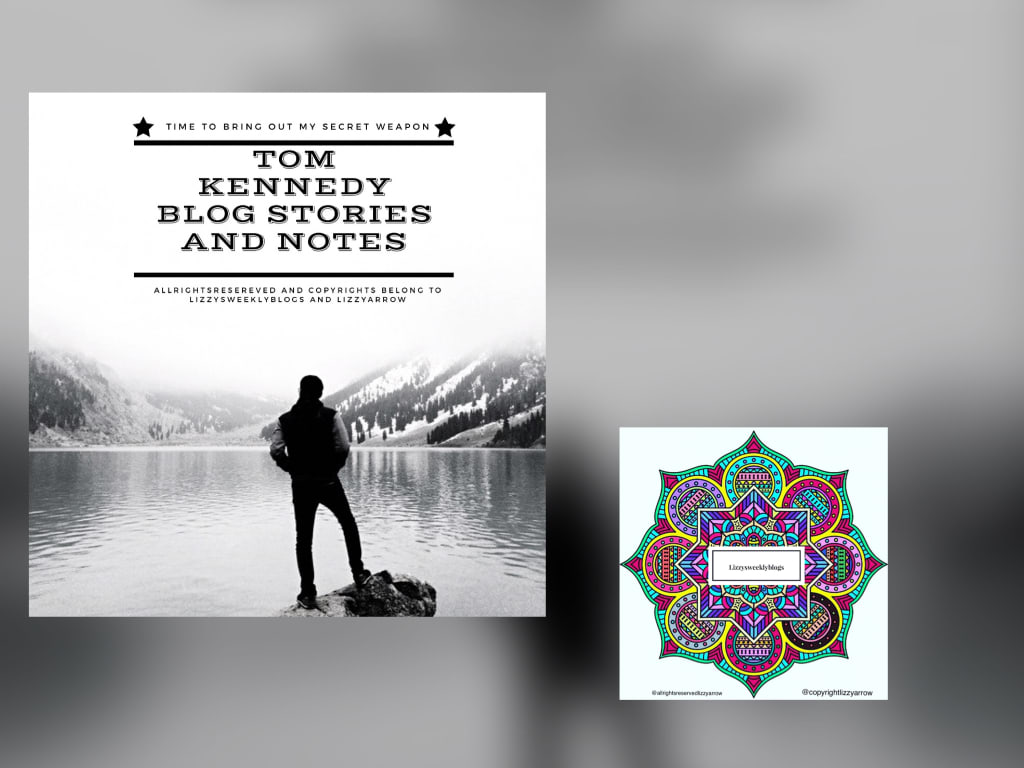 Dear Both World's Prime Ministers,
I would first like to sincerely apologise that you had to witness a horrific attack this week in my home; this is not the first time they have attacked the house. Well, actually there's an investigation going on. How did they know someone like me lived in the middle of nowhere? We all know. Well, the whole Kennedy department knows who's behind it all. You're probably wondering who were, too.
Okay, let me explain. For centuries there's been this secret within the Kennedy family that someone had found a child, who was an orphan, an orphan that could do great things but no one except those in my world can understand and know what's happening. For generations no one knew why we all went into hiding except, of course, my great grandfather and great grandmother, their children and their children. So basically my dad and Fred knew the secret but no one else knows the whole truth about this secret. There are also two legends that run in the family, one of which is actually true but the other one is rare; so rare that no one knows who's going to hear it next. Let me explain the first legend that you may have heard, which is about how the Kennedy family has been blessed with their own special knowledge and experience in magic of some sort. Then you have the school in the distant lands of Scottish Isles, which people only get accepted to if they can do things that they can't explain. Even in your world some people can do things like me.
However, remember me talking about the second legend? The second legend about how, every so often, a generation has one child who has autism, someone like me. Not all generations have the special gift of this power; being half autistic shows the signs of more power than anything else; half autistic means that this particular power can help you control your emotions and the way you react. However it doesn't happen all the time; it comes when it pleases, doesn't warn you when it does come and that's when, if you're in danger, it does something more powerful. Basically, you won't remember as much afterward.
The reason why I am telling you this is because the intruders weren't just any intruders; they were followers, somebody's followers. That somebody is called Oliver Wishingwell, also known as Treestumpwell. Since the news of my late cousin Mary Borthwright and her husband Eric Borthwright's death, along with their eldest son Mark Borthwright, on the fateful night of 3rd April 1996, we have had to separate the three infants that were left orphaned for their own protection. I would say where they are but in case this letter gets intercepted, I cannot. I would like you to keep your eyes peeled and ears listening. No matter how much you disagree with the Kennedy department you have to abide by the law of Kennedy's protection and the protection of Kennedy's orphanage.
There will be dark times and there's no way of denying it; he is still out there somewhere, but very weak as no one actually knows what happened that night. Yet his followers are still at large; we will always be finding clues to where they are, so I do hope with respect that you will keep your questions of where they are to yourselves.
Yours Sincerely,
Tom Kennedy
Son of Stanley and Daisy Kennedy
Aurour for Kennedy Department
Protector of the Ministry of Humanity
fantasy
I'm a full time blogger...I love writing writing is my passion. I write different types of things even have my own website called lizzysweeklyblogs.
Www.lizzysweeklyblogs.com