Internet of Things: How it Affects the Media and Entertainment Sector
IoT: The Next Big Thing in Media & Entertainment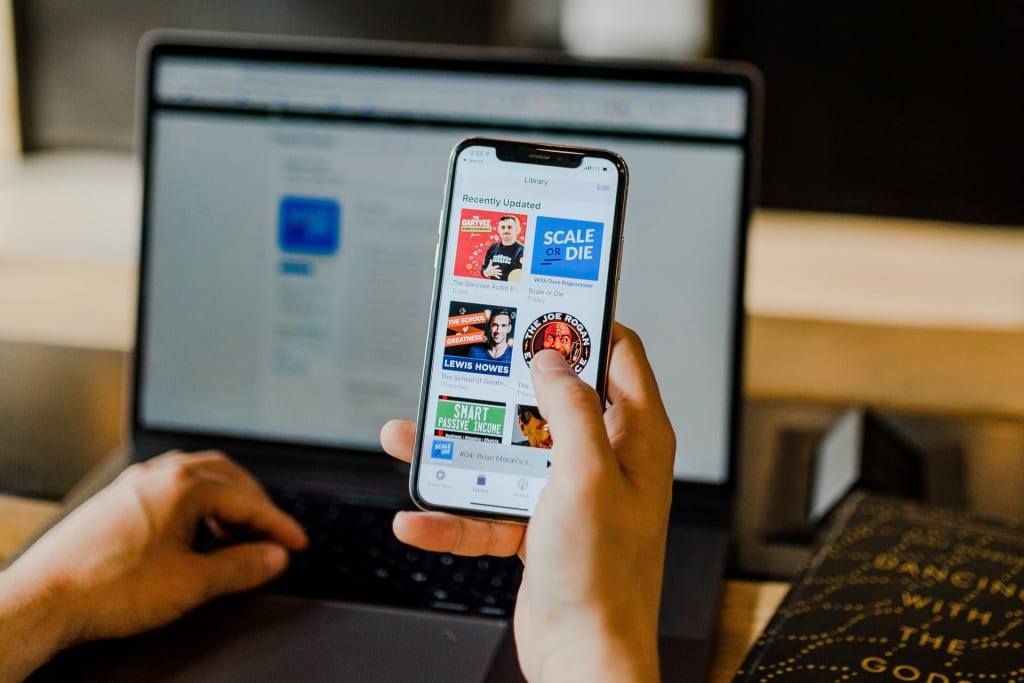 Unsplash
Research has shown that we will have more than 40 billion connected devices across the world. Such growth is conducive to the growth of the Internet of Things (IoT) across a variety of industries, especially the media and entertainment sector. Why the M&E sector in particular? Because of the vast number of opportunities that become available with the union of IoT with this sector.
In the last few years, the sector began adopting IoT that causing a paradigm shift in the way things are done. Although the number of devices is small and the technology is still at a nascent phase, this trend of IoT in the M&E sector is expected to change soon, and the sector is set to benefit from it.
With the rise of the large-scale adoption of IoT technology, media companies will be presented with myriad growth opportunities. It is up to them to realize the potential role the tech will play in the growth with success factors, and the IoT domain they must operate across.
However, before one rushes to embrace such integration, it is important to be aware of the challenges that plague this particular union as well.
1. Privacy: When it comes to the digital realm, no other issue is deemed to be quite as important as cybersecurity. This holds even when IoT is applied in the media and entertainment sector where one sees the involvement of countless devices, software, databases, machines, etc. that all seek to facilitate IoT integration. Now given the wide variety of factors involved, especially ones that generate a humongous amount of data every single day, cybersecurity becomes a key challenge in the endeavor to bring together the M&E sector with IoT.
2. Legal concerns: There is no doubt that IoT as a technology has managed to gather steam at a mind-boggling pace in the global market. This is not without reason, of course, but it can pose some challenges nonetheless. Take the legal perspective, for example; in this context, the M&E sector must not only deal with data privacy concerns but also issues such as ownership challenges, gadget malfunction, and countless other such challenges. It is imperative to address these problems before the media industry can properly integrate IoT in its midst.
3. Regulatory compliance: IoT is a digital technology and wherever it is involved, regulations and stringent compliance requirements are bound to follow as authorities seek to safeguard citizens' interests. Unfortunately, this has been a little bit of a challenge with IoT because it is essentially a network of billions of connected devices. Unfortunately, this lack of proper regulations to safeguard users as well as the M&E companies that offer relevant services puts the sector at grave risk of being hacked and losing highly sensitive information.
4. Scale operations: This may be the last item on this list but that does not take away from the gravity of this particular challenge. One of the biggest concerns media companies face in this highly digital context, then, is scalability. Any business, irrelevant to the industry it operates in, must always be ready to scale operations when demand and success come knocking. When one integrates IoT in an M&E business too, companies often find themselves unprepared for the growth that is bound to follow.
It is clear as day to see that as the Internet of Things continues to evolve, it will remain a critical part of the media and entertainment industry for the years to come. Of course, the adoption of novel technologies always tends to pose some challenges and this holds in the context of IoT and the media and entertainment industry as well.
Nonetheless, these challenges simply indicate the need for a well-thought-out and informed adoption strategy. Now, when it comes to media software solutions and fortifying them with IoT, we highly recommend roping in expert service providers to ensure the success of your efforts and investments.
tech
A professional & security-oriented programmer having more than 6 years of experience in designing, implementing, testing & supporting mobile apps developed. Being techno geek, I love to read & share about the latest updates in technology.
Receive stories by Ryan Williamson in

your feed